This is my website dedicated to My Child Dolls made by Mattel from 1985 to 1988.
I have been collecting Mattel My Child Dolls for a few years now,
but I fell in love in 1985 when I received my first doll as a gift from my mother... I blame it all on her!
I hope you enjoy my collection!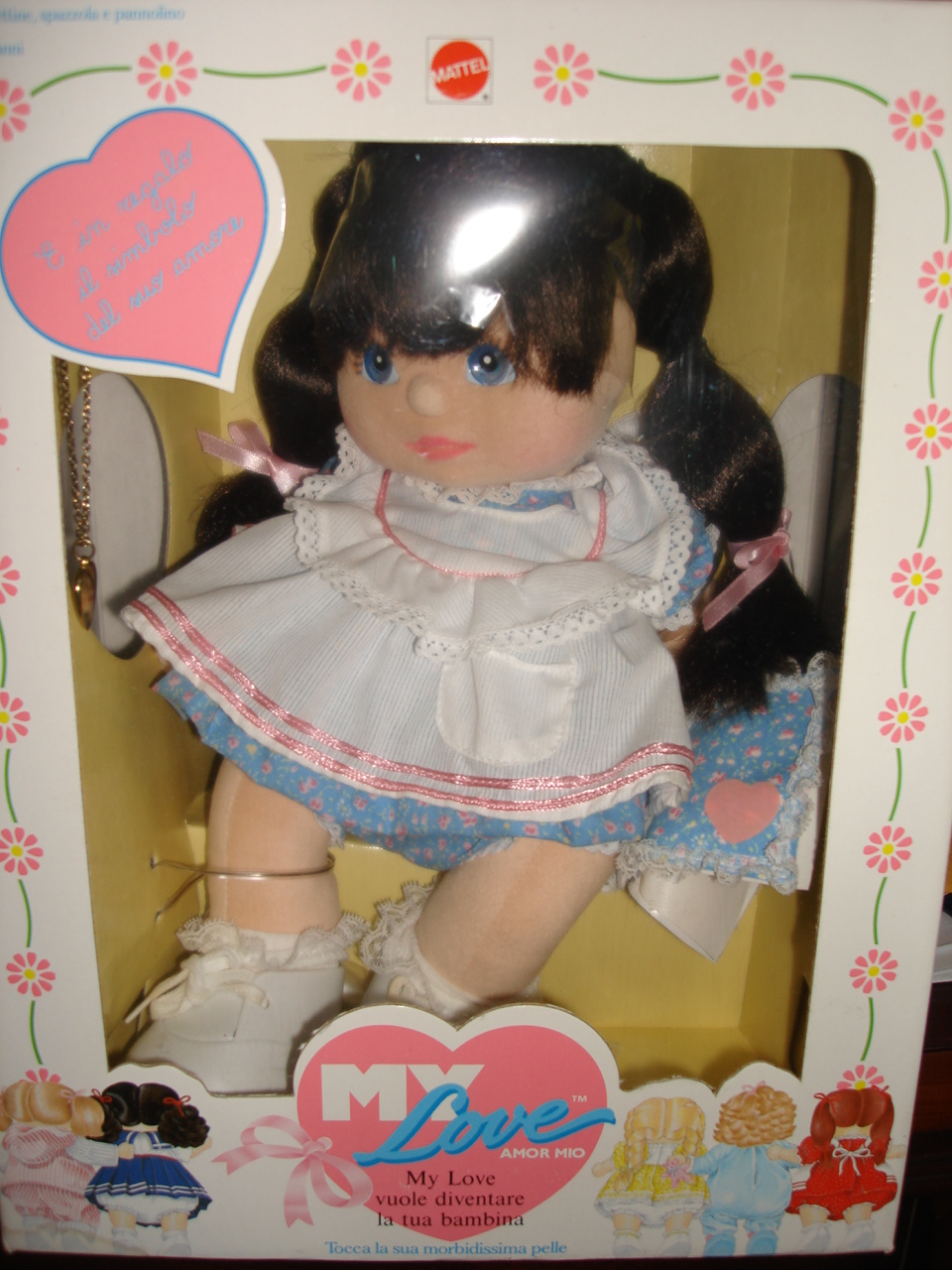 It's hard to pick favorites between my dolls but this one always stands out!
Poor dolly still needs a name!

Home ~ Euro Dolls ~ Aussie Dolls ~ US Dolls ~ Misc Items ~ For Sale ~ Links ~ Contact Me

---
---
Copyright (c) 2004 v_vazquez. All rights reserved.