---
My name is Angel Gabriel Falero Guzman
Welcome to my Online Album!!
by my godmother Vilmaris Vazquez aka Vicky
DOB: July 13th, 2007
Weight: 6lb 12oz Height: 20"
Head: 13" Chest: 13"
---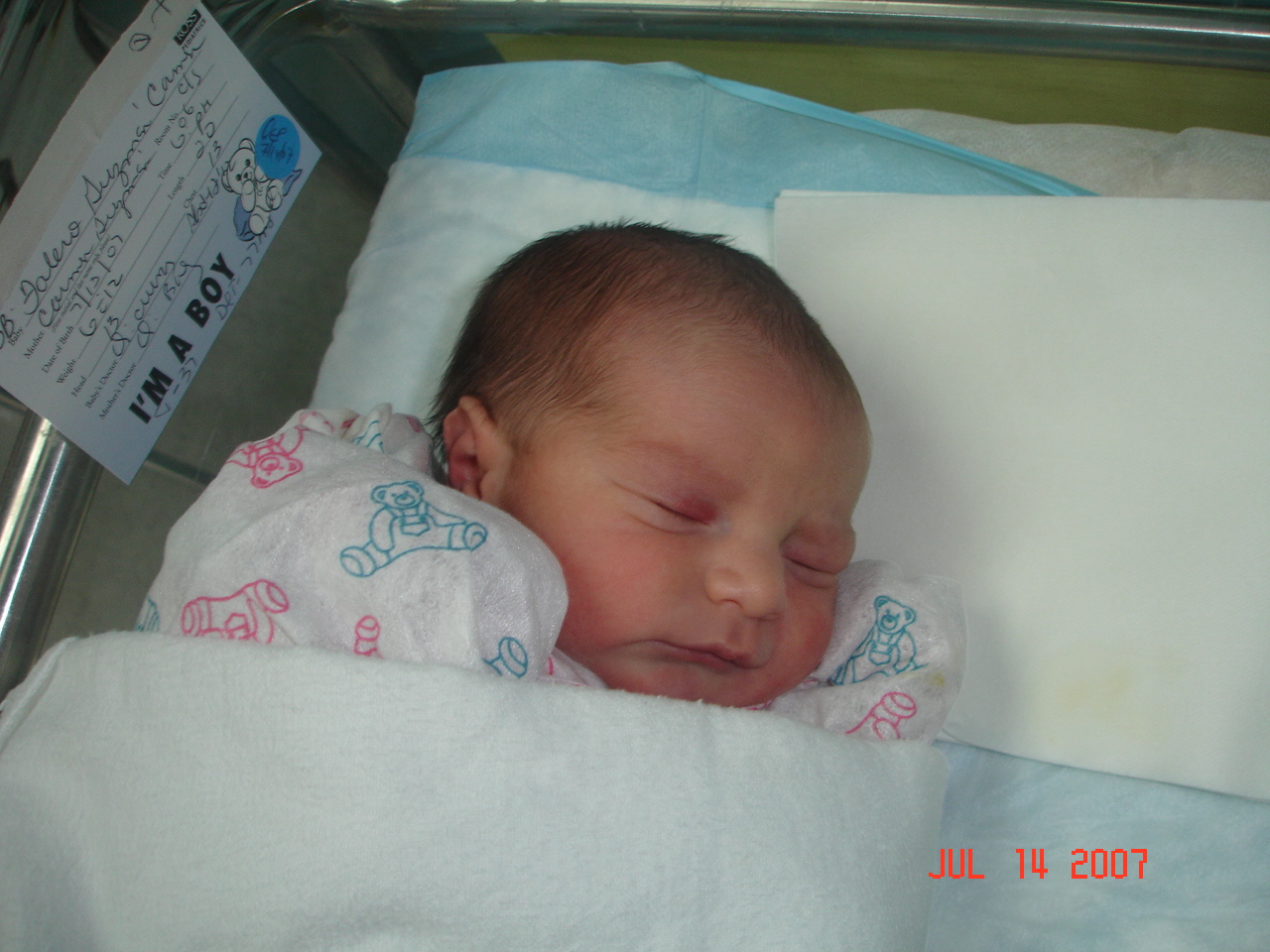 Day after I was born. The nurse took this picture for my mommy and daddy.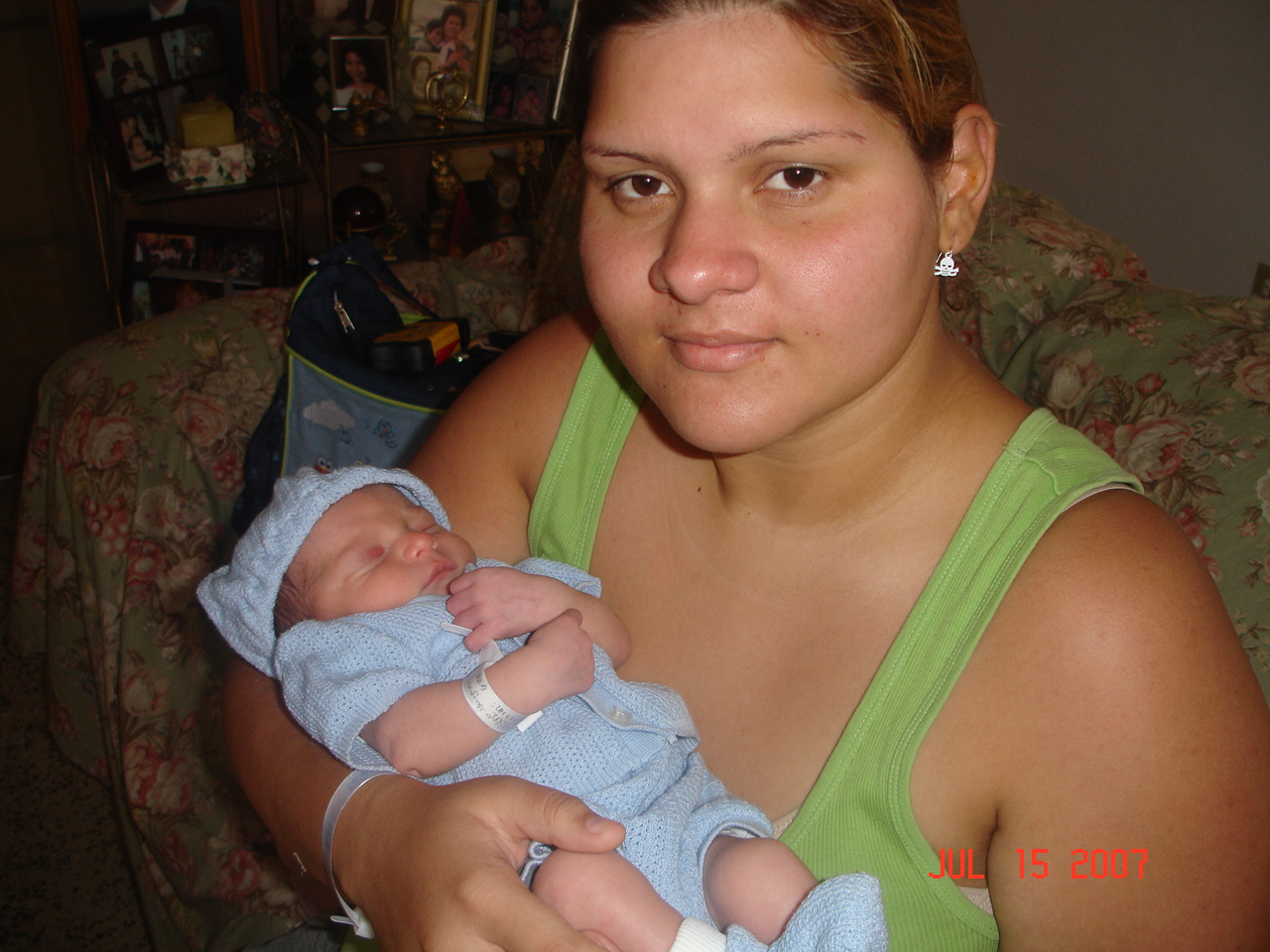 Finally out of the hospital, now mommy will have to watch me all the time. I think she likes it!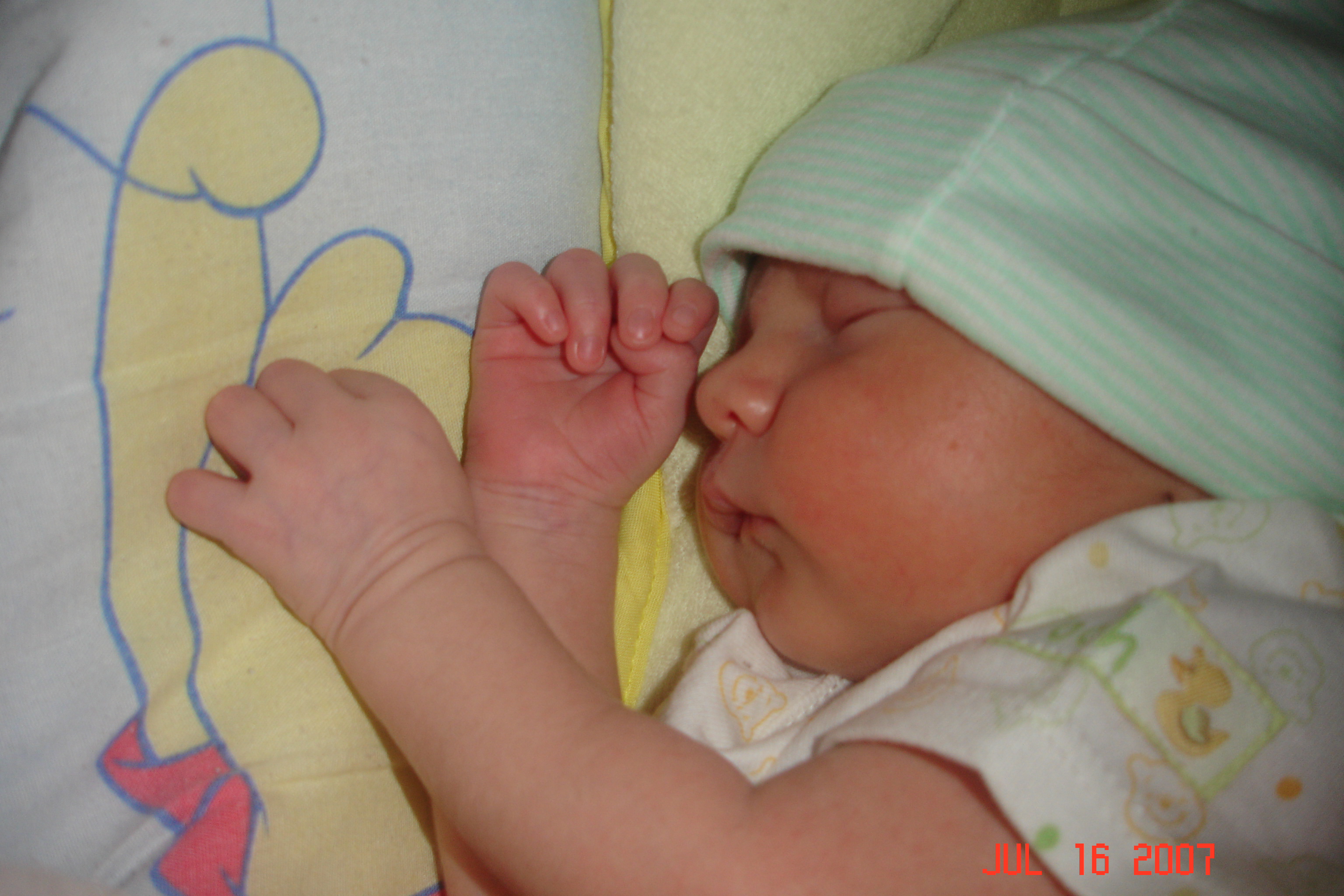 ---
July 20, 2007

My first visit to great grandma Carmen's house!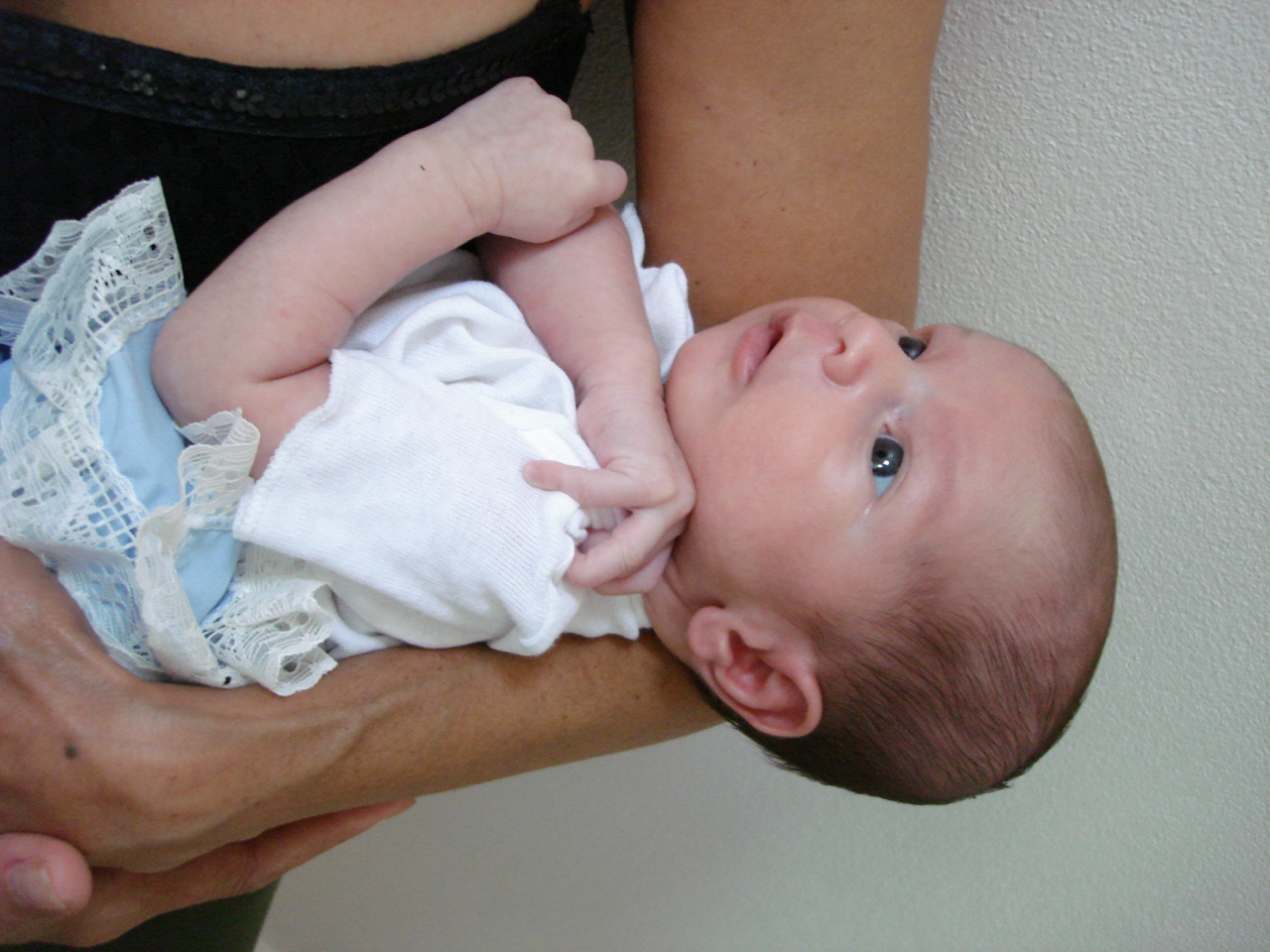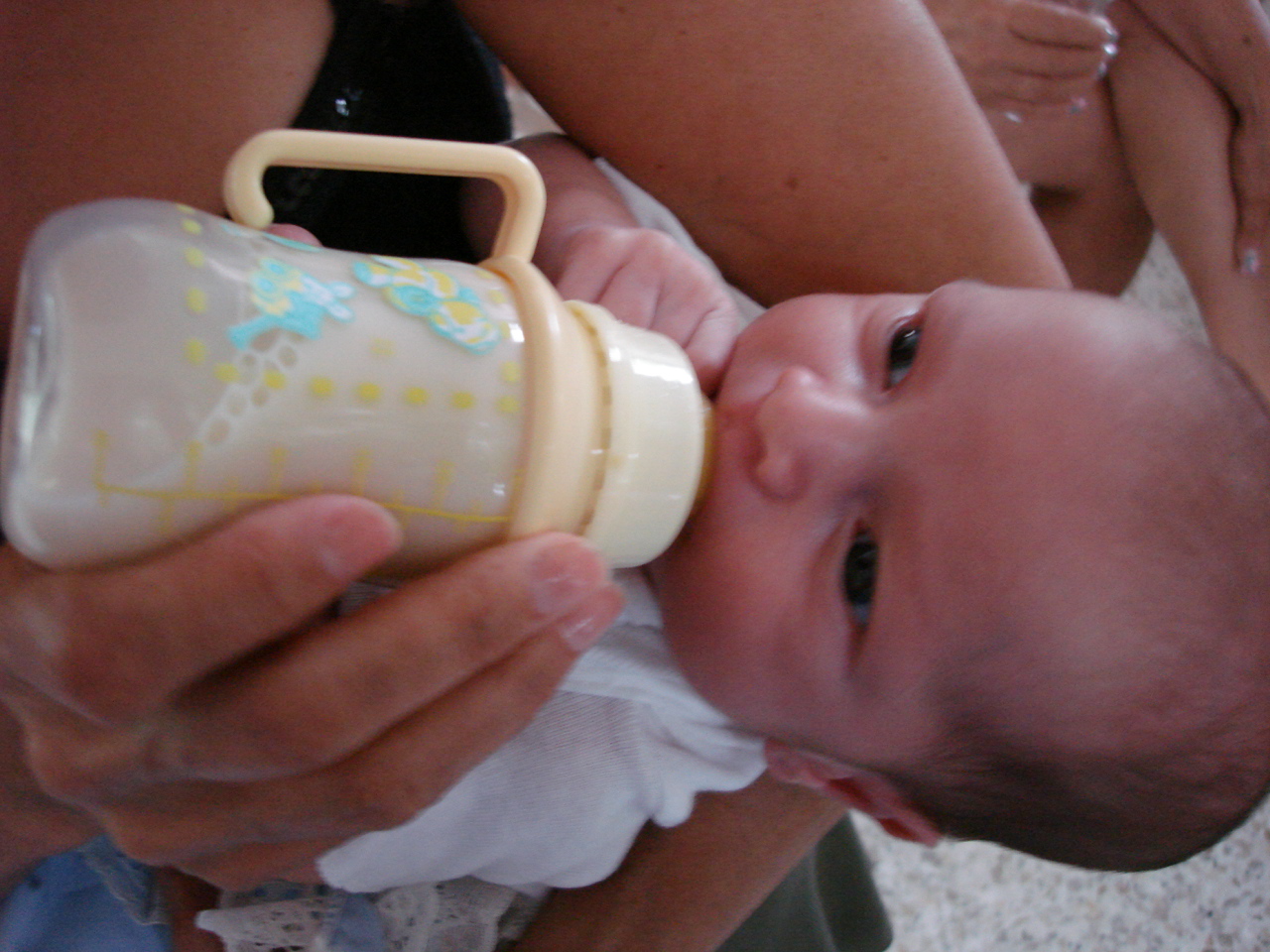 I think great aunt Aurelia is very pretty and I really liked her because she feeds me when I want to.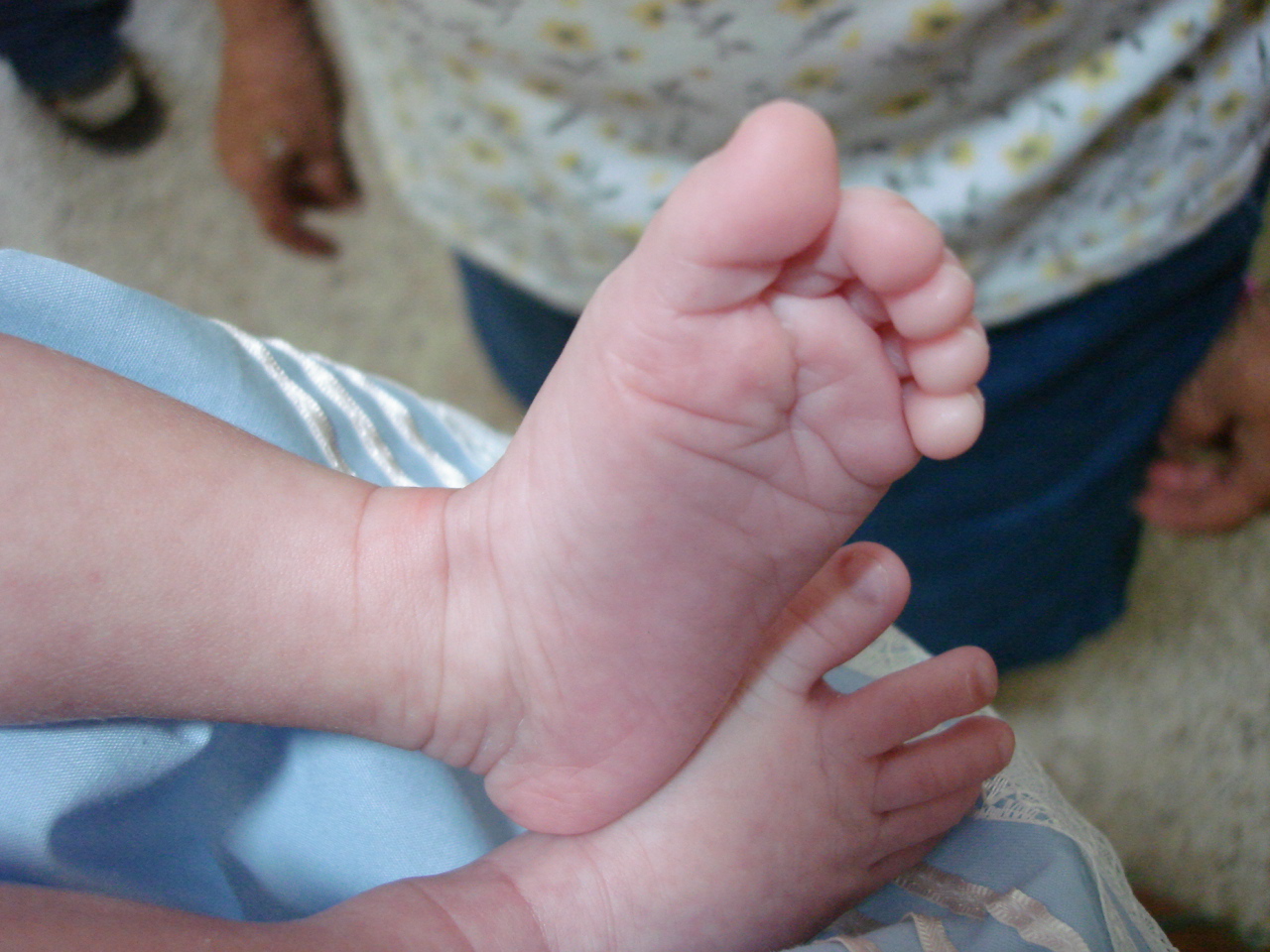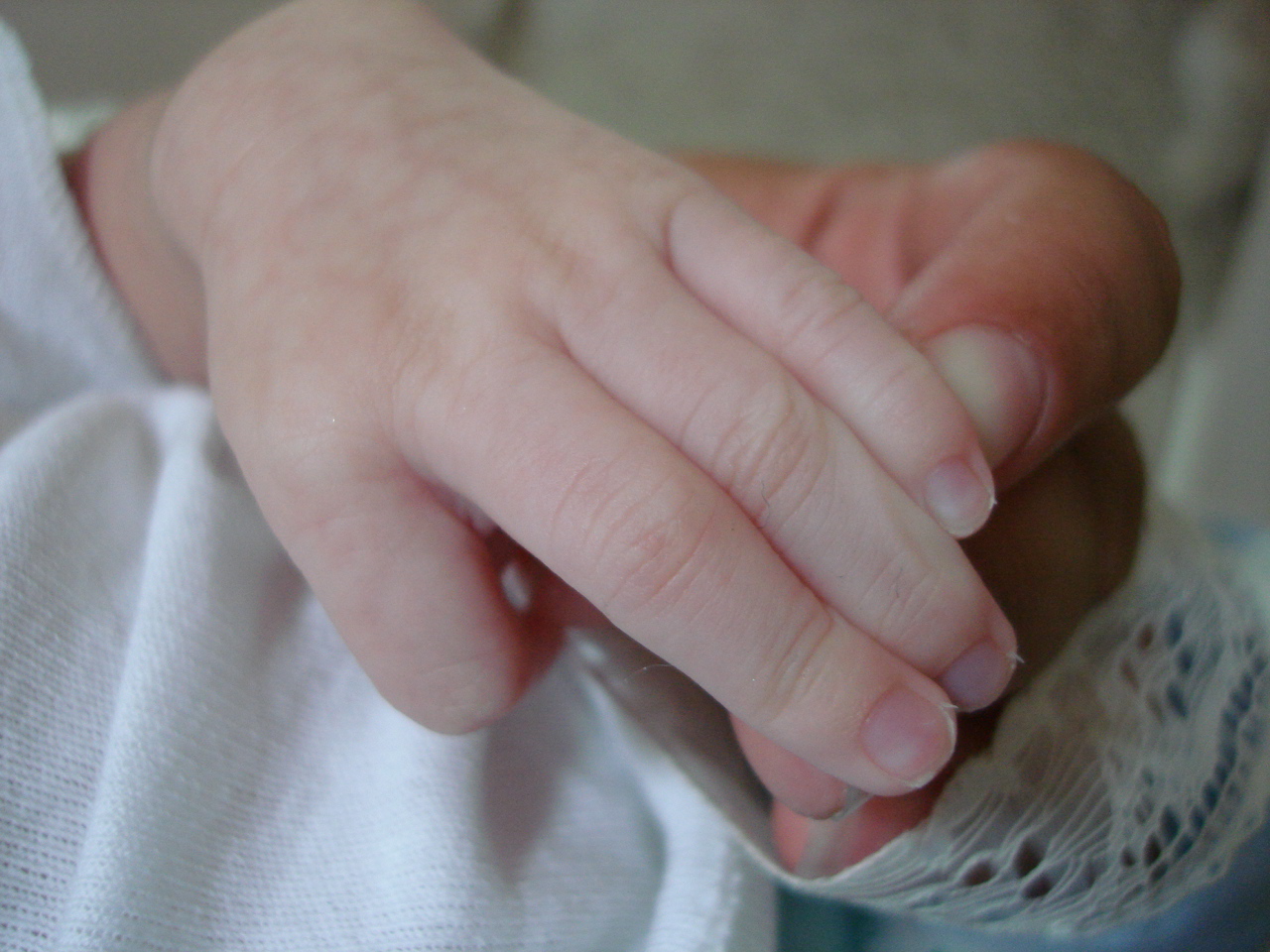 I don't know why my godmother Vilmaris took pictures of my feet and hands but she said they were very cute.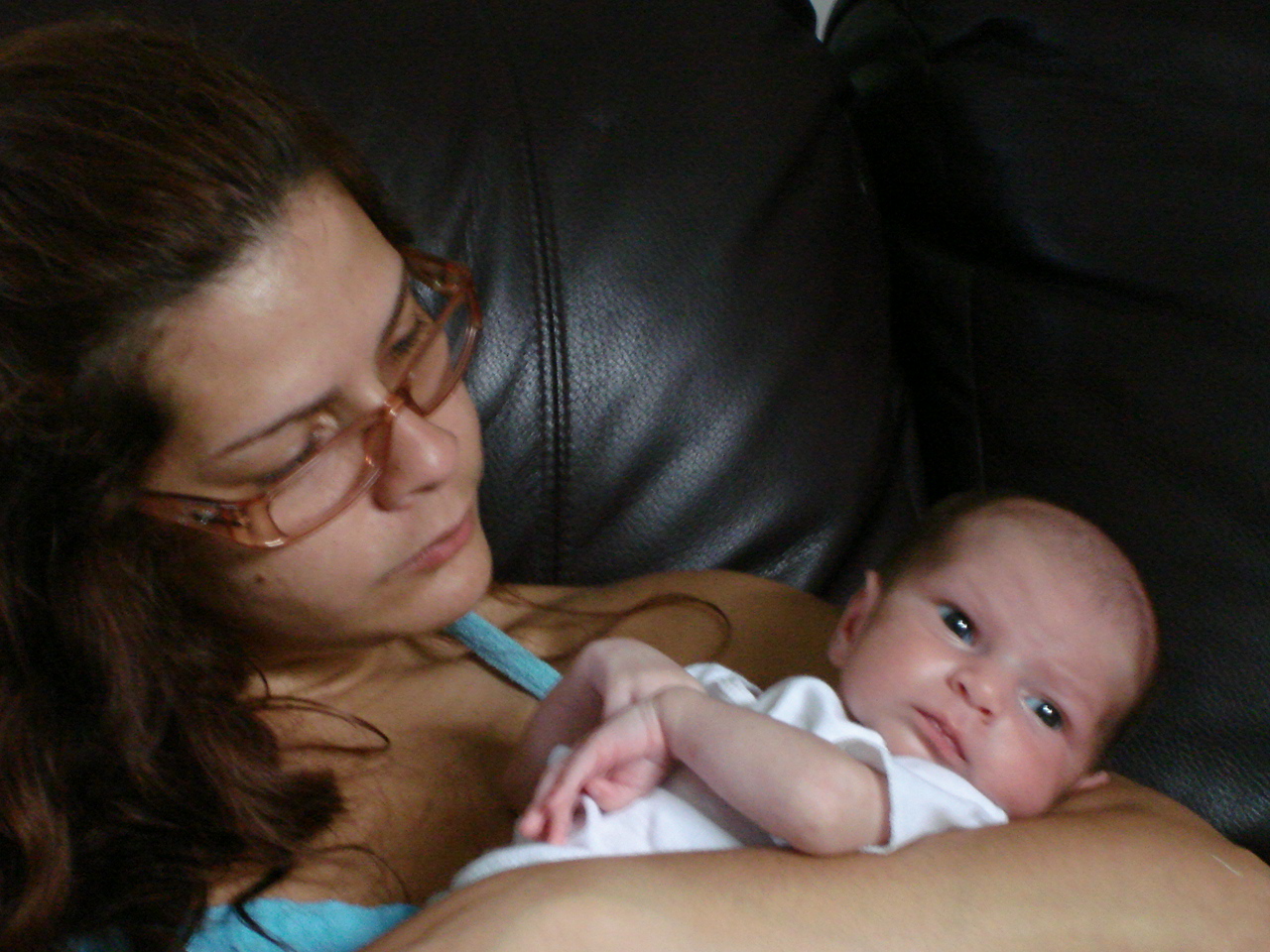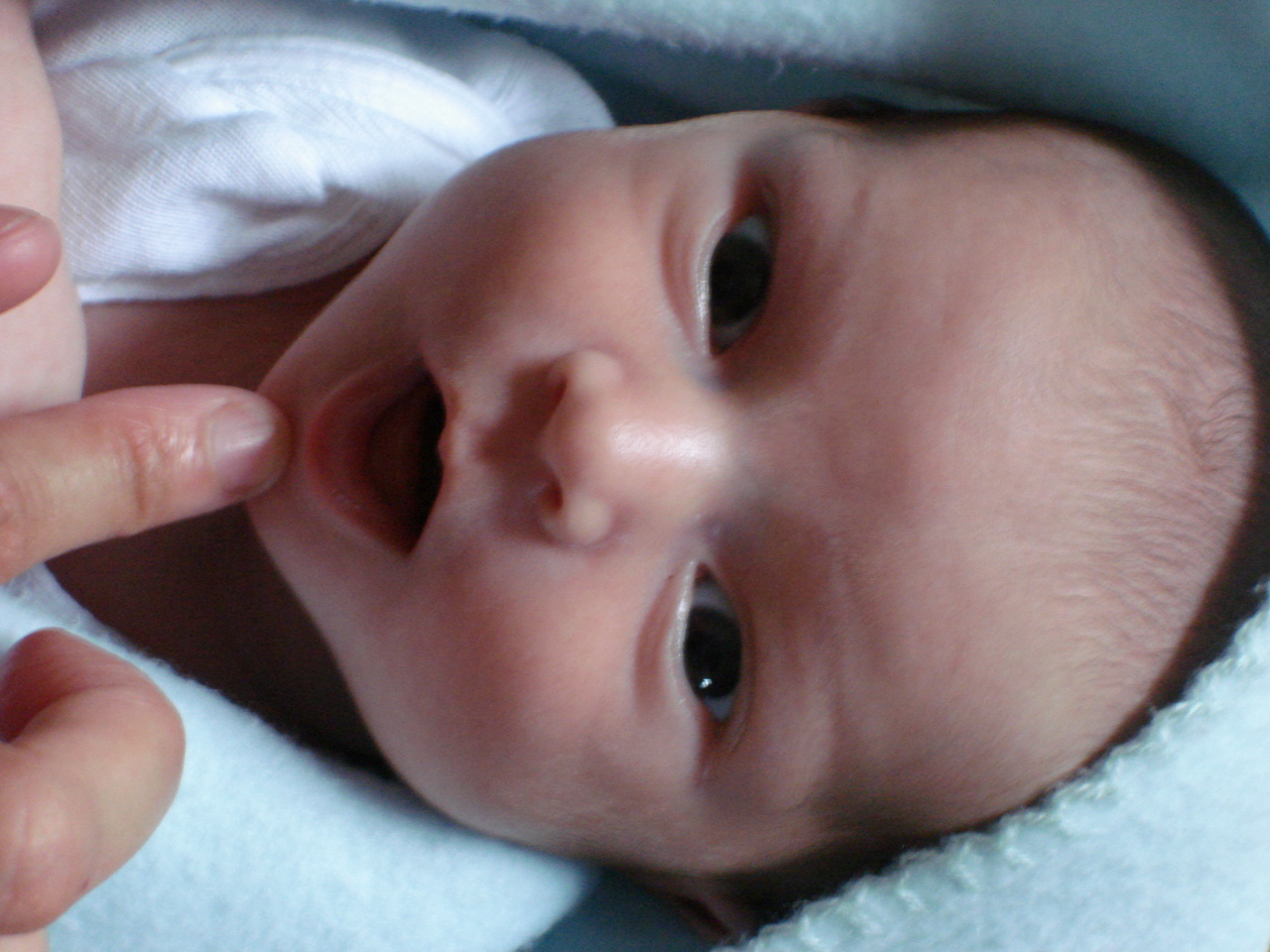 This is my cousin Elisabeth, I really liked her but I heard she was leaving very soon. I'm going to miss playing with her.
---
August 5, 2007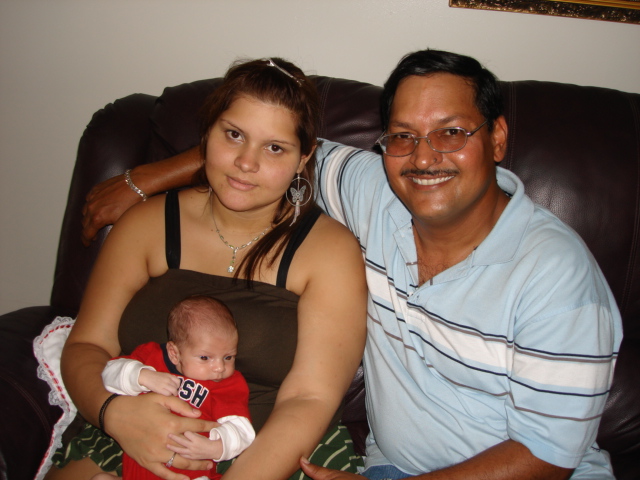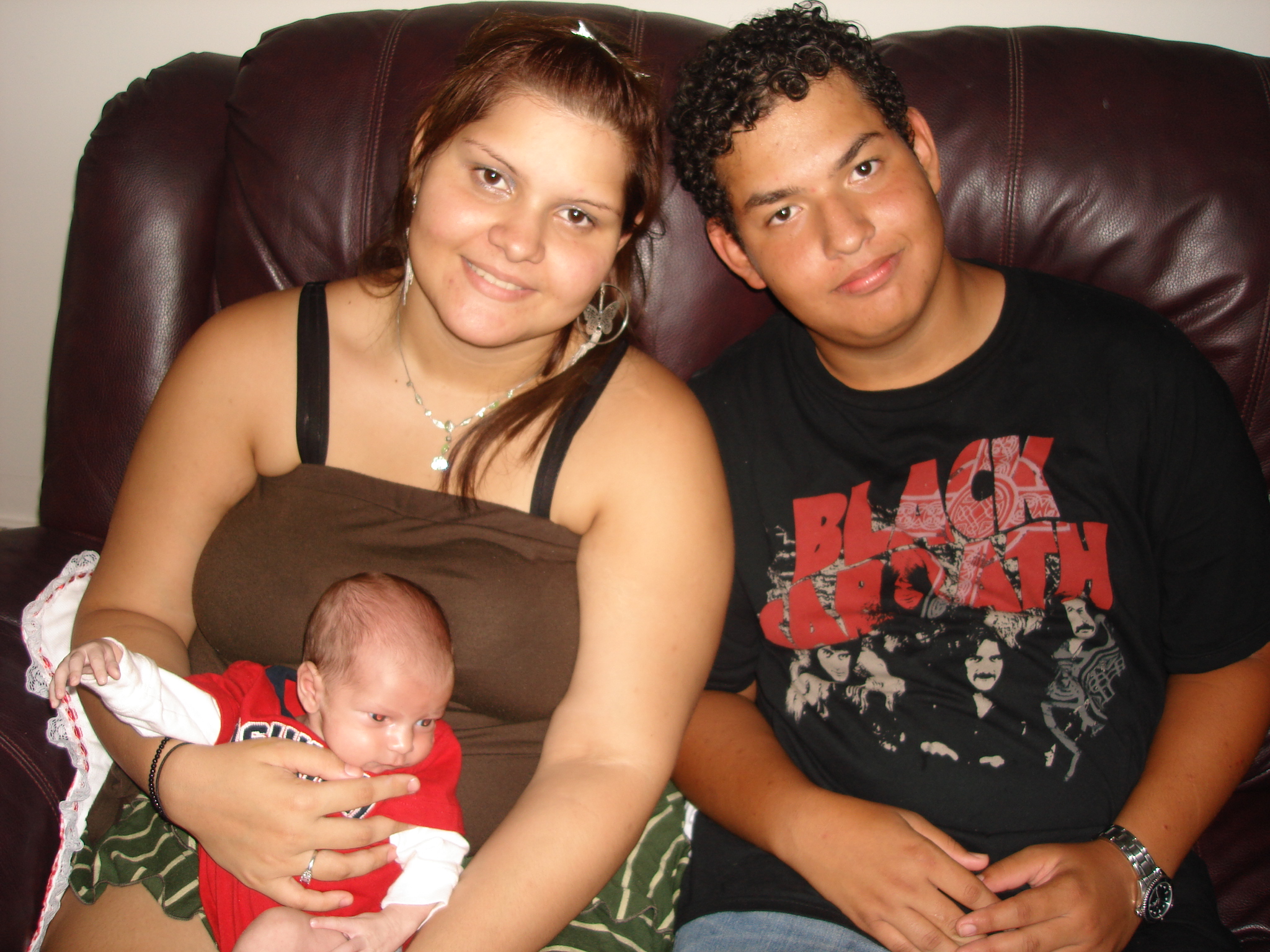 Here my mommy is holding me, the one on the left is my gradfather Luis and on the right is my uncle Marcos. I'm starting to really like this family.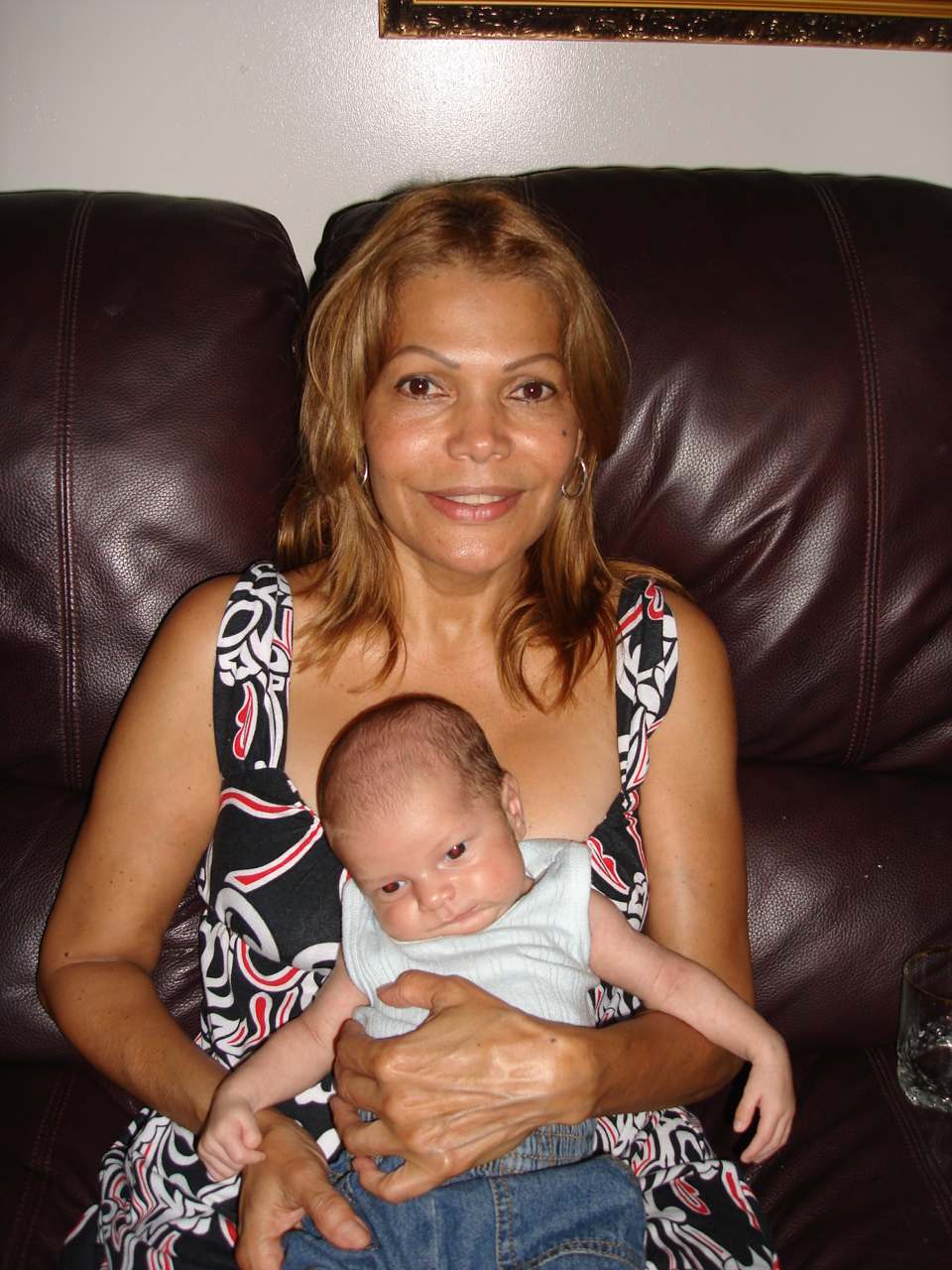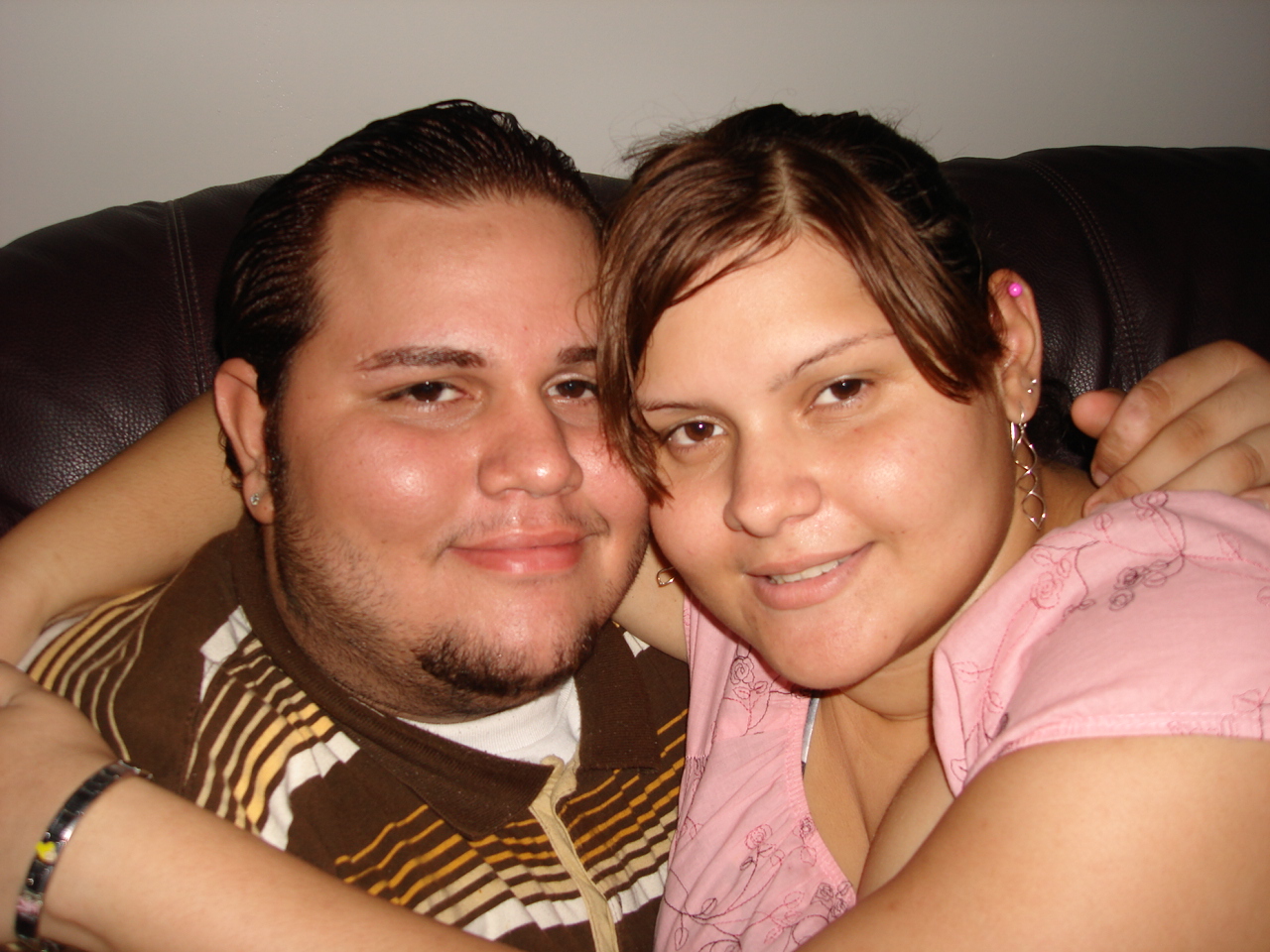 This is my aunt Aurelia to the left and my mommy and daddy on the right.
---
August 20, 2007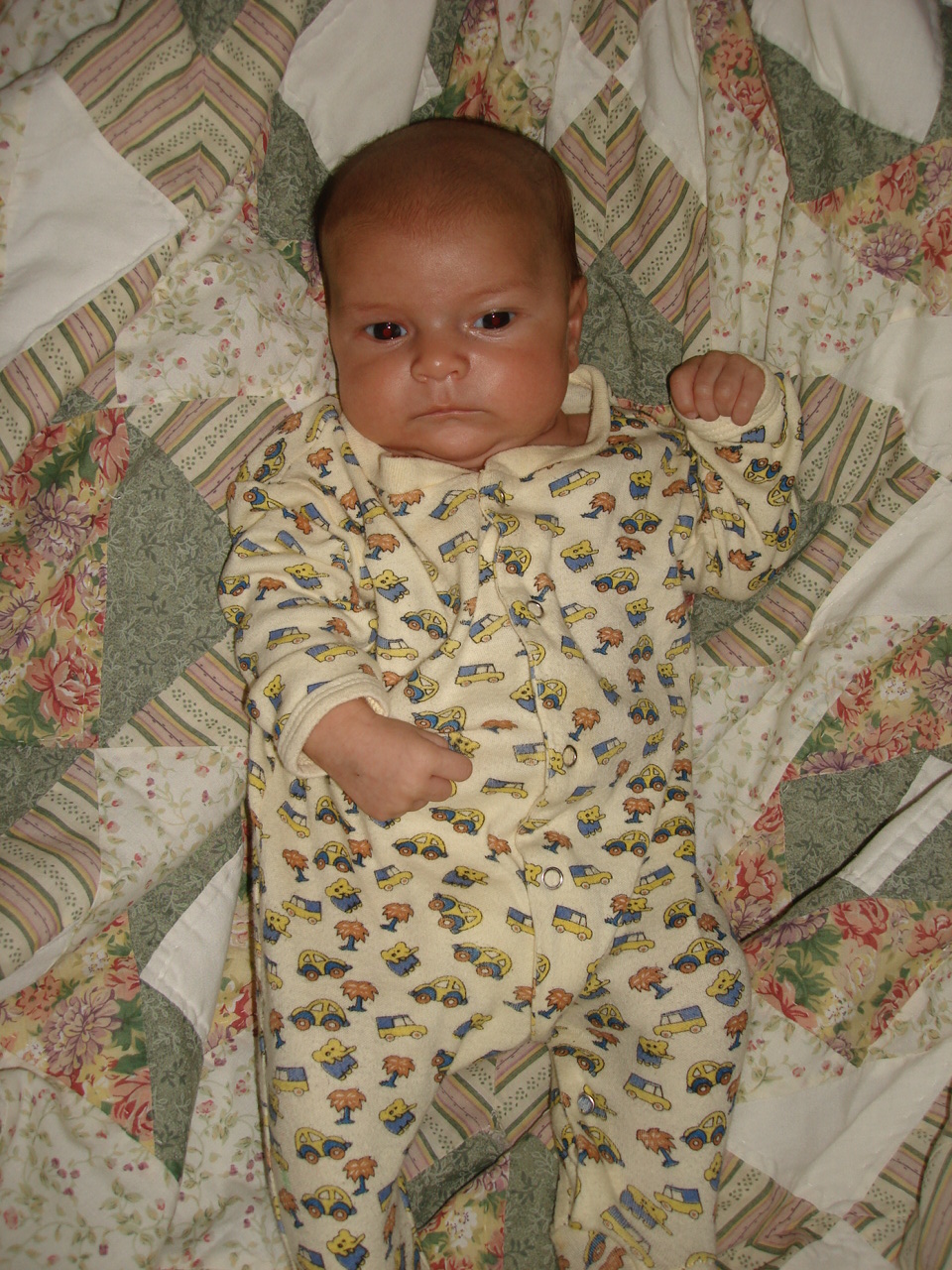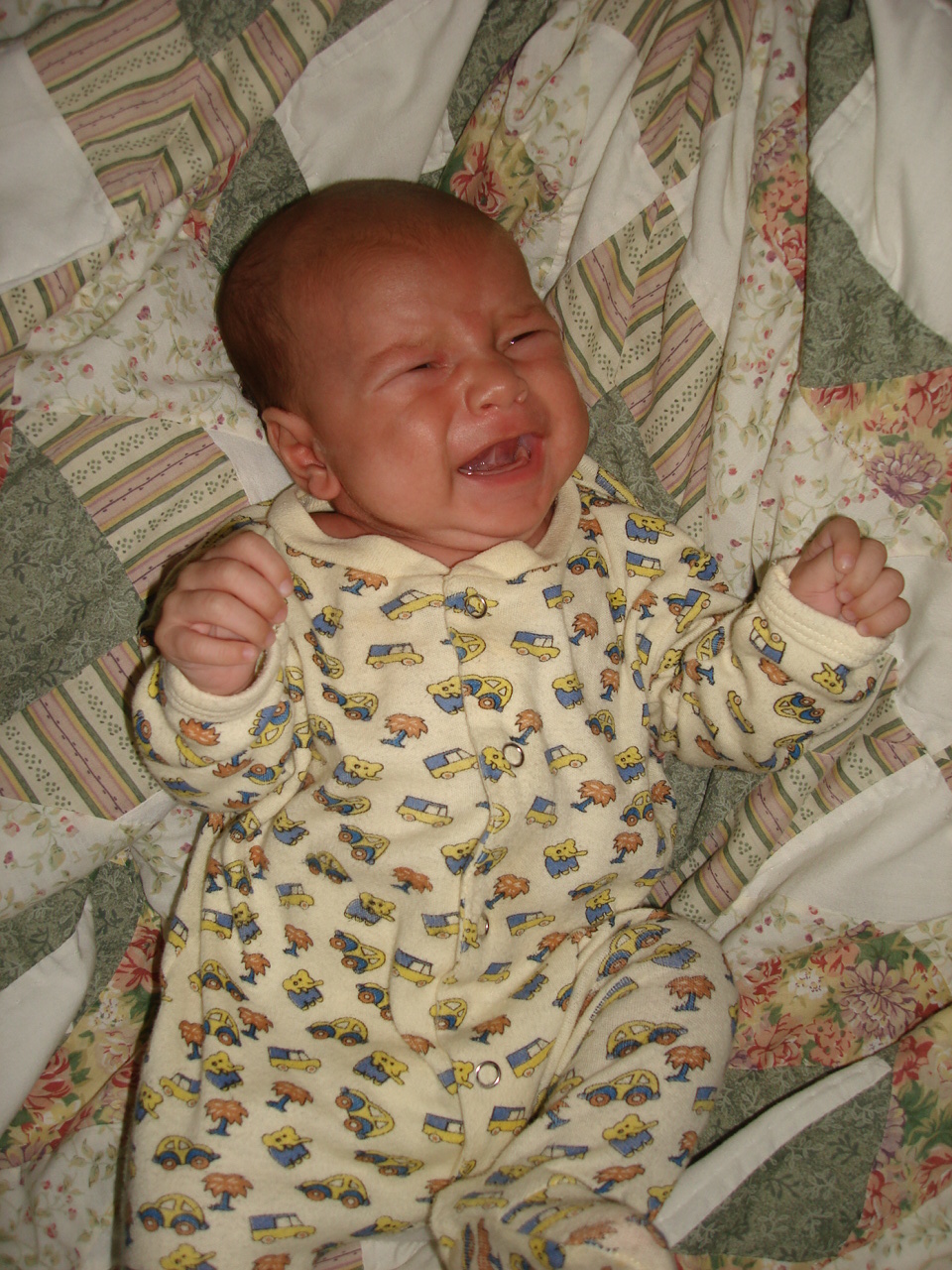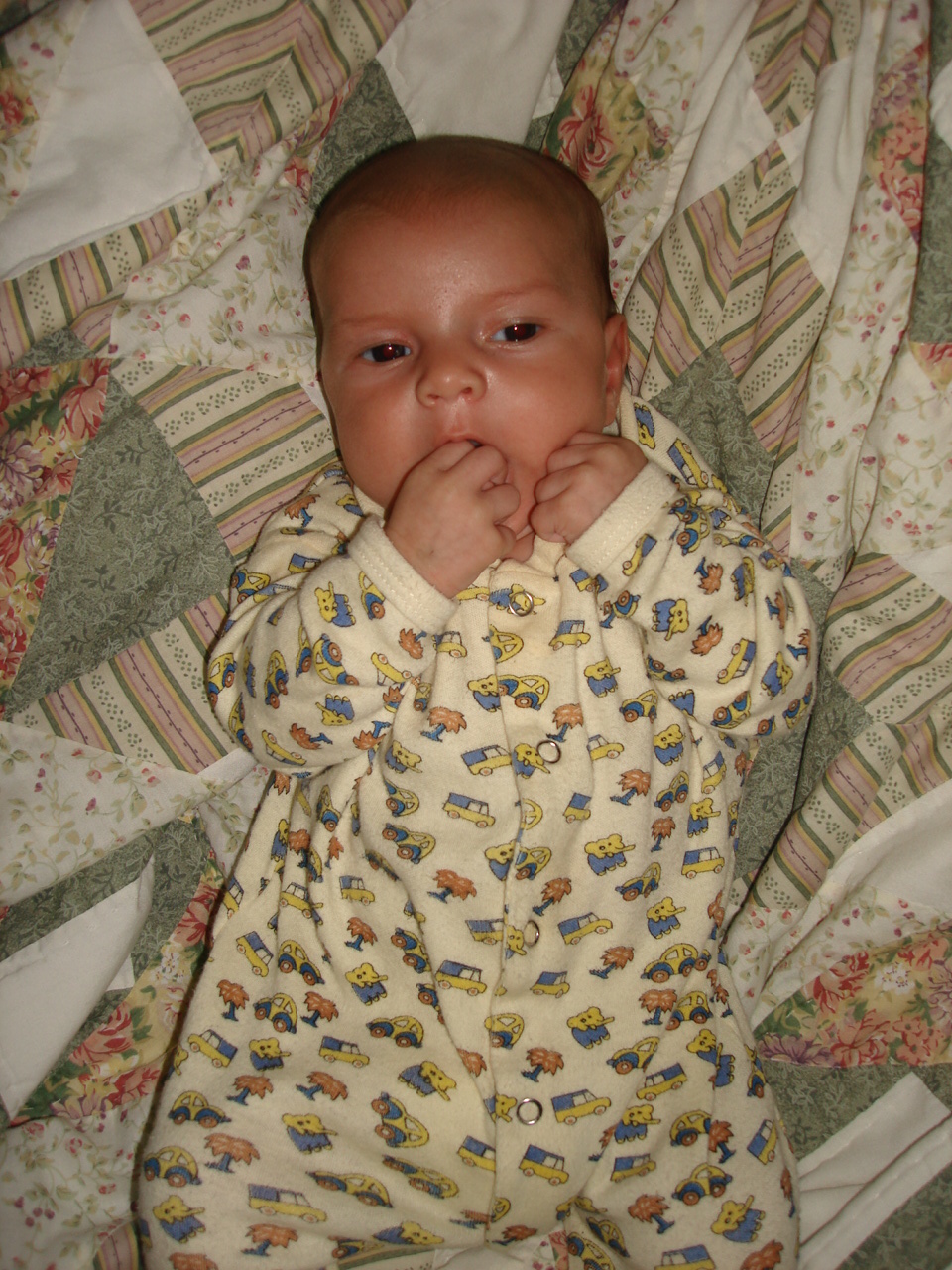 I went to visit my godmother Vilmaris, she likes to take pictures of me but sometimes I get fussy (pictures were taken less than a minute from eachother).
---
September 2, 2007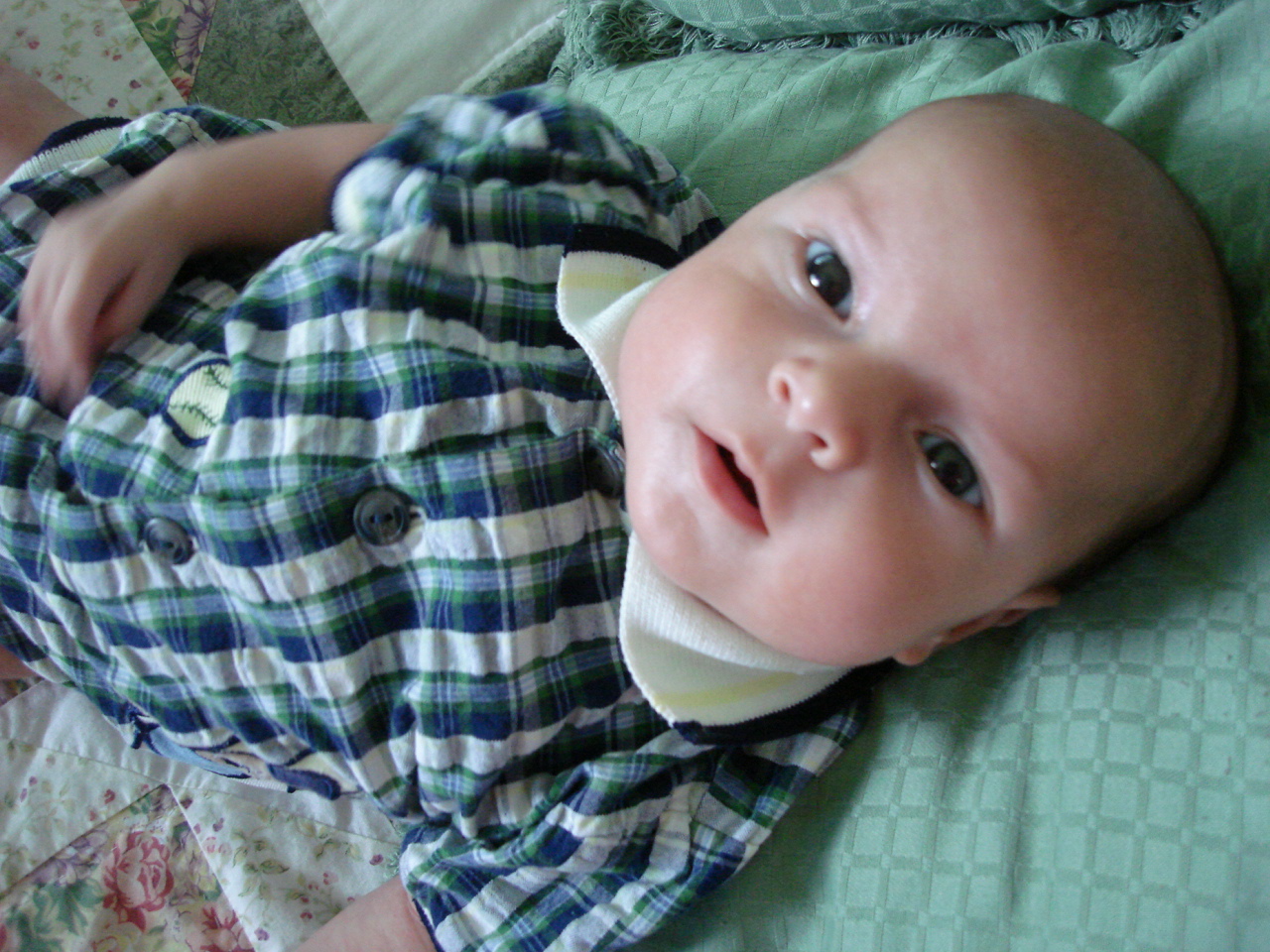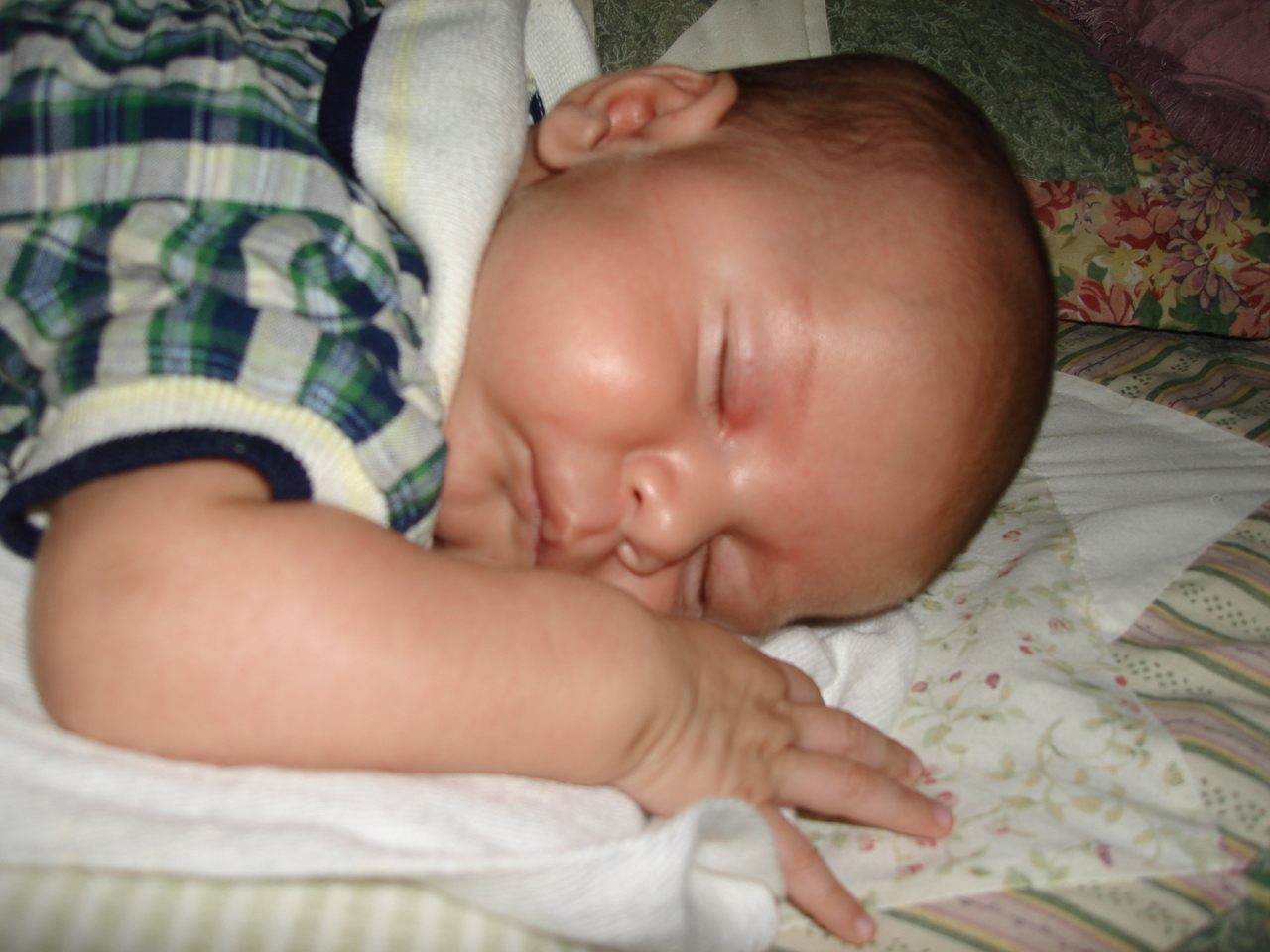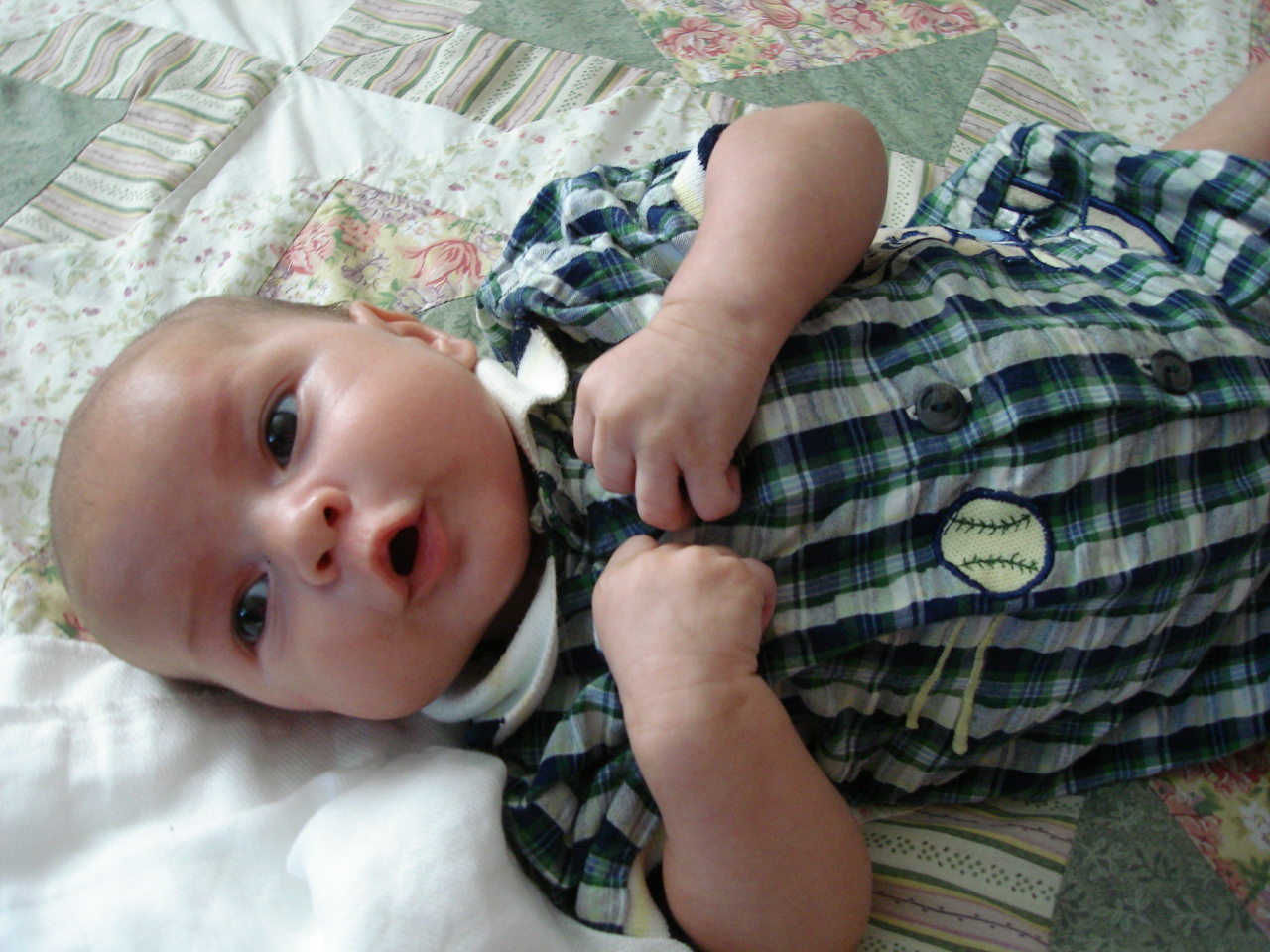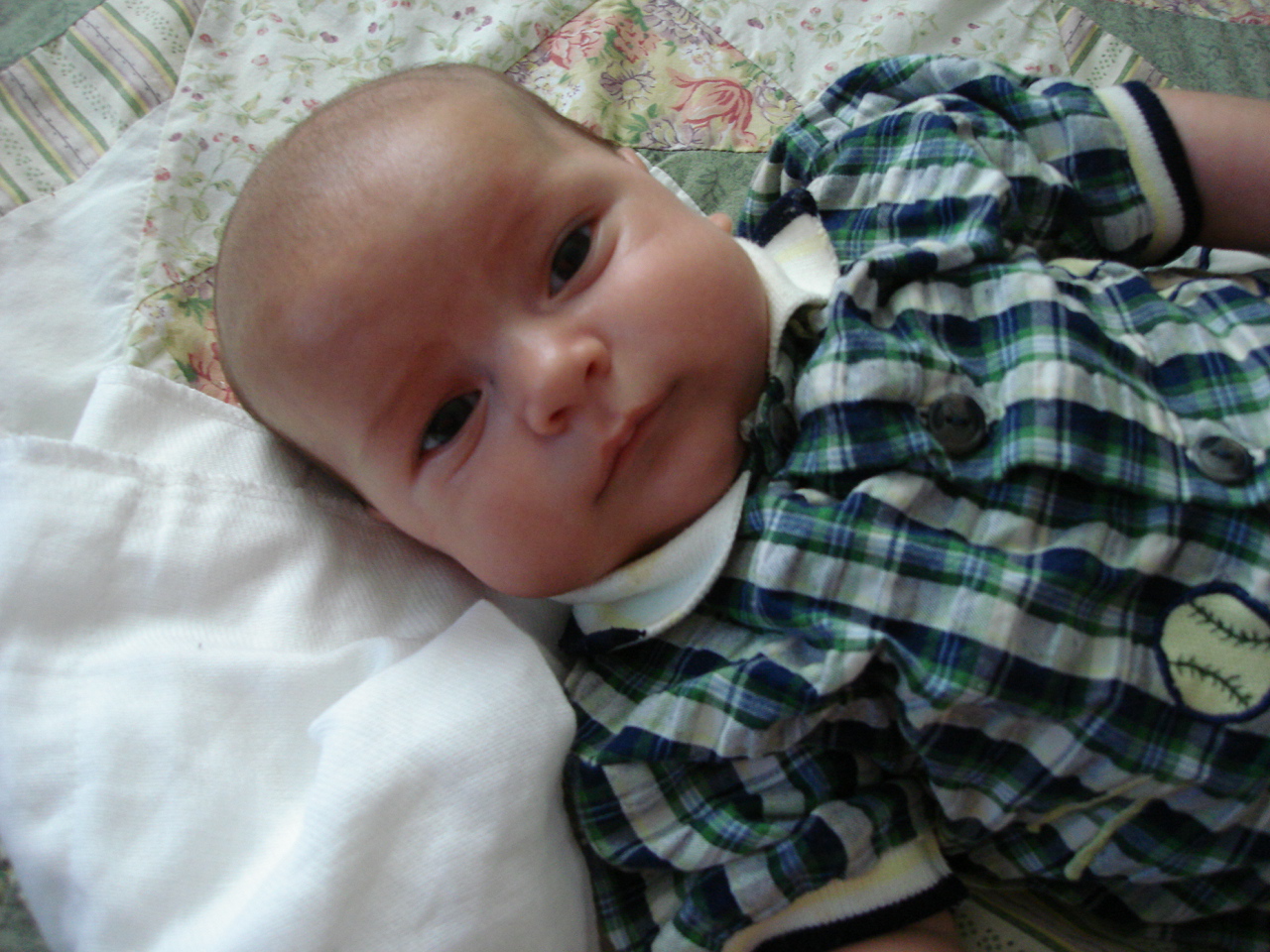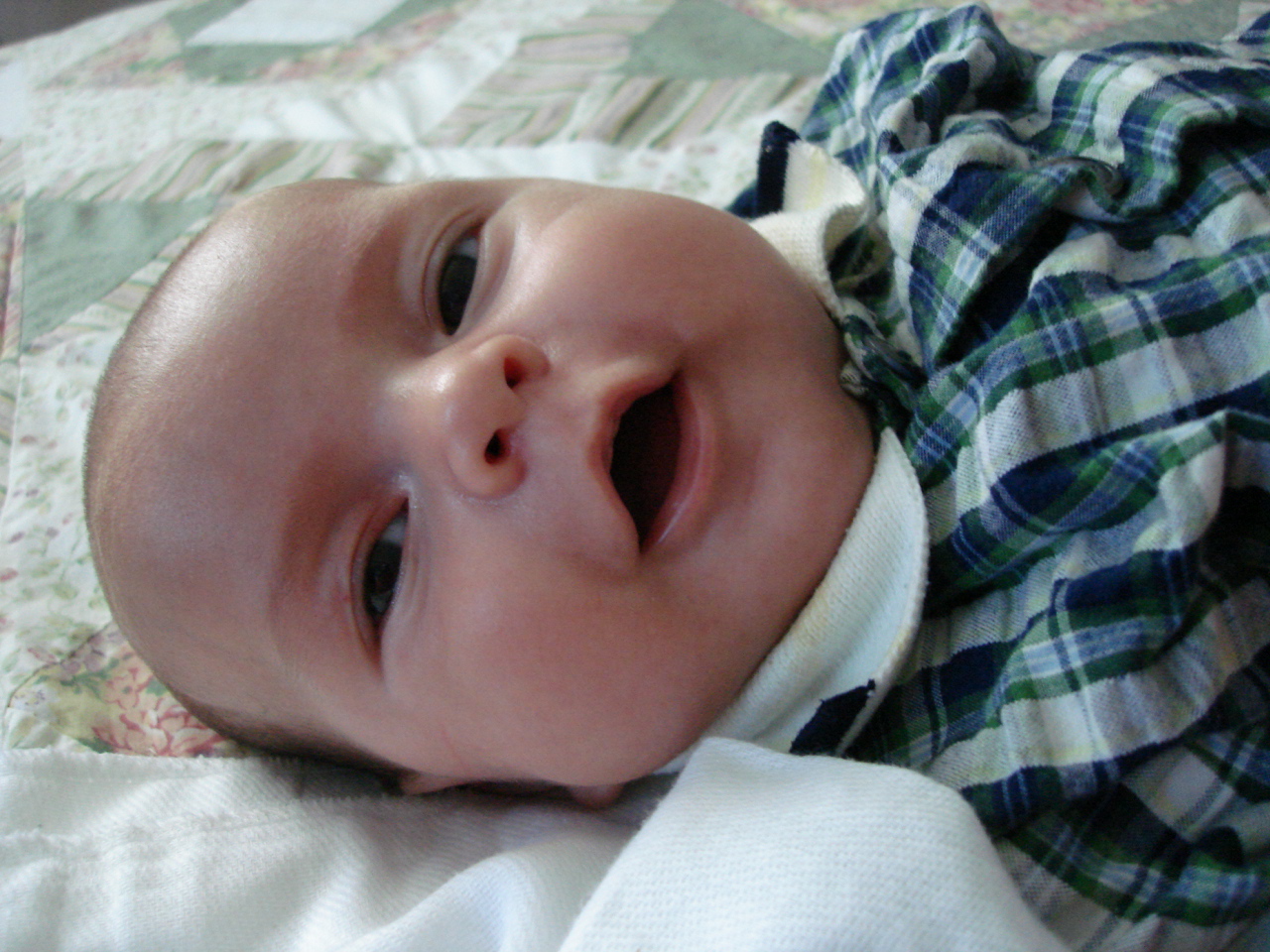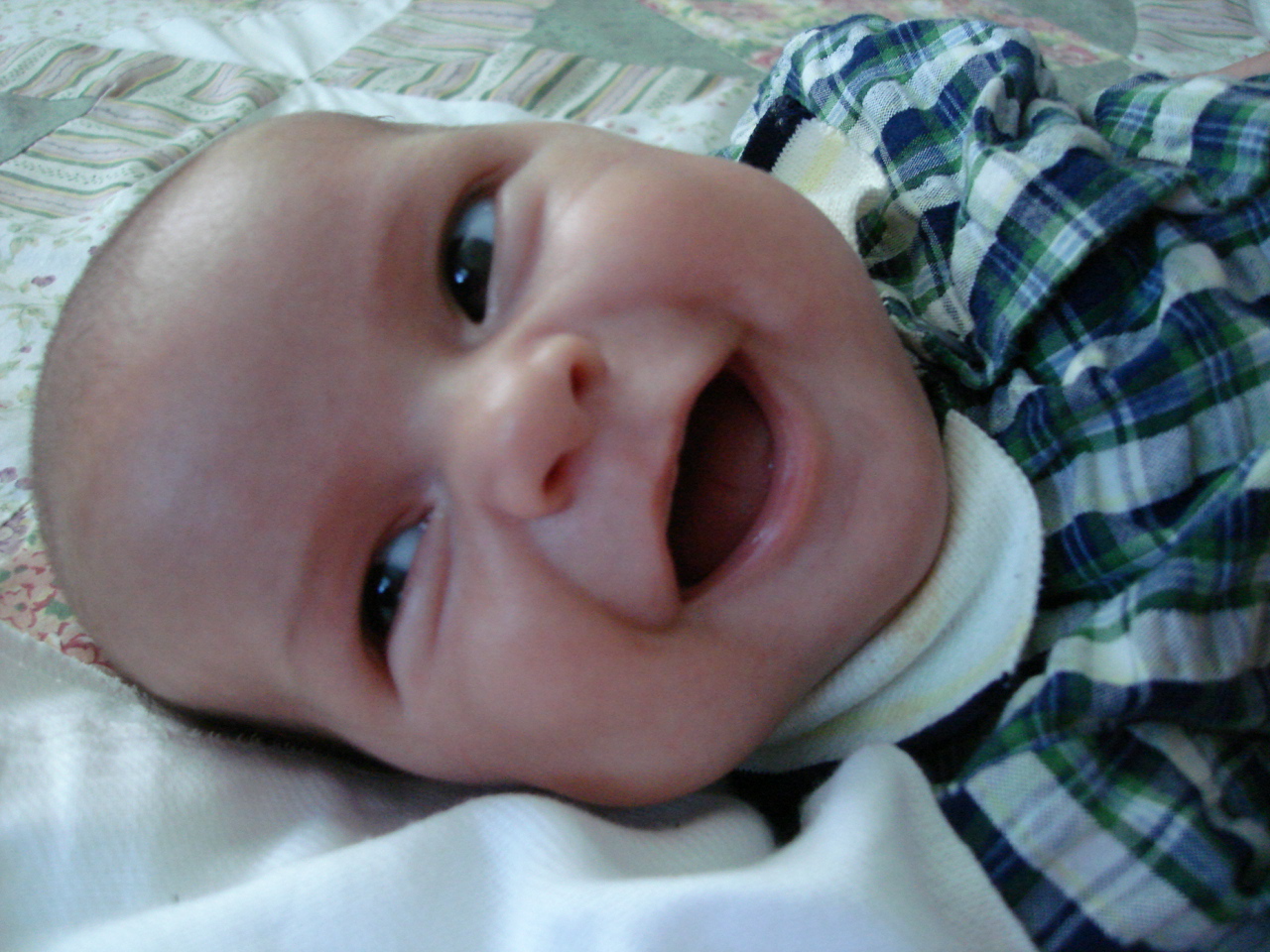 ---
September 3, 2007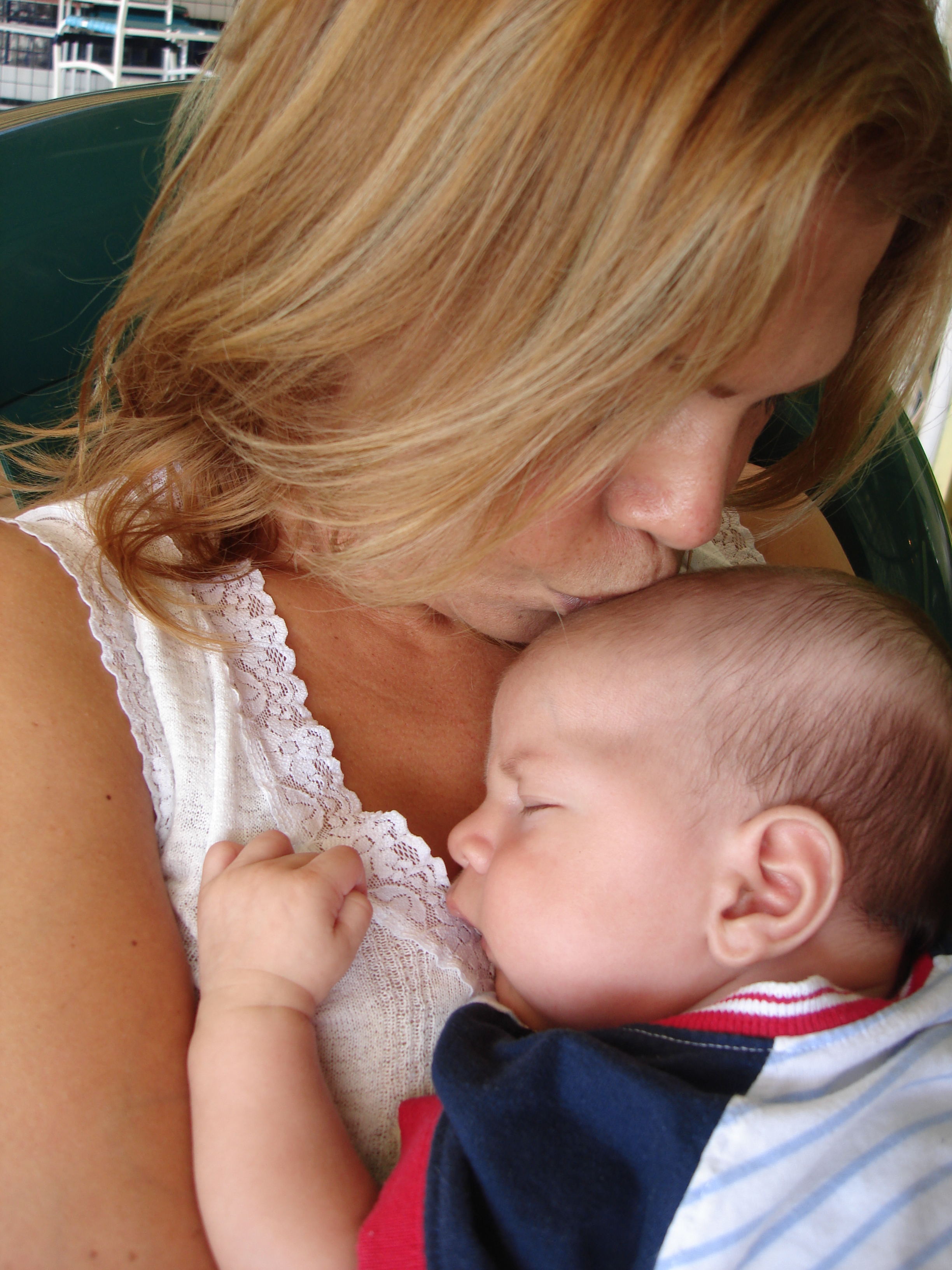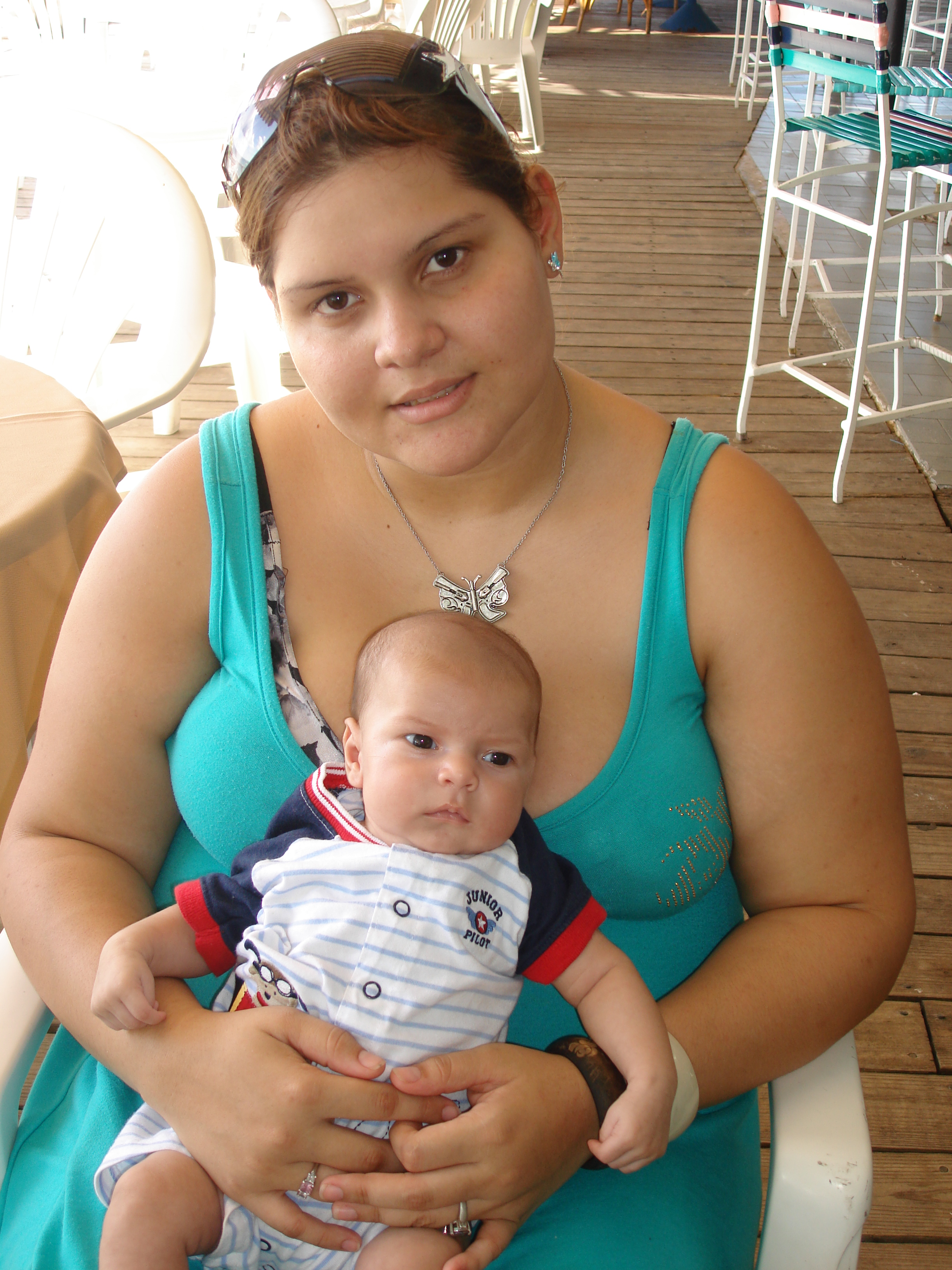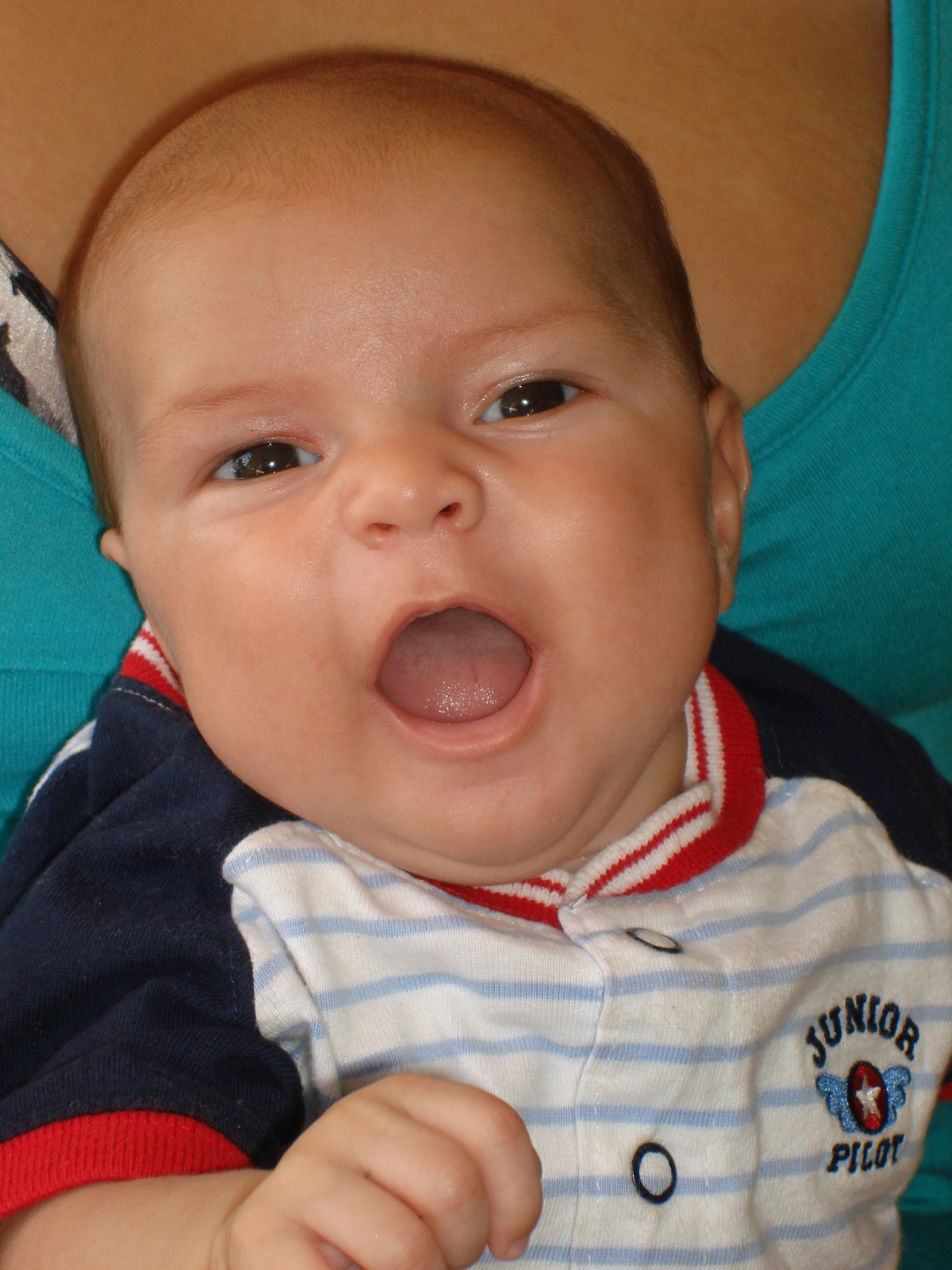 I had a lot of fun this day at the beach!
The picture on the right was taken after I felt asleep on my aunt Aurelia, she cuddles me so nicely. The middle picture is me and my mommy, isn't she pretty?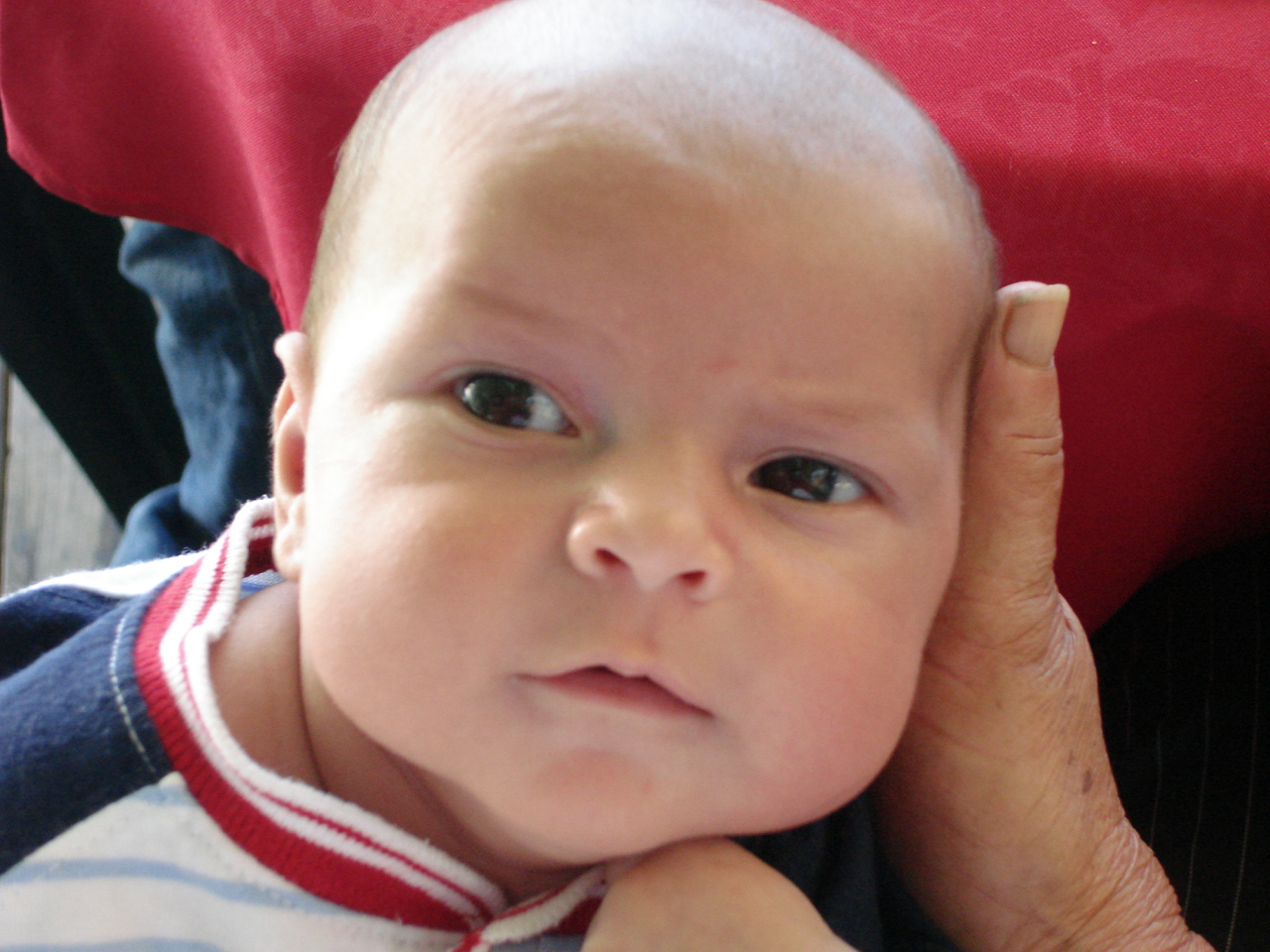 To the right is me in my grandma Carmen's hands; to the left is my godmother cuddling me tight.
---
September 9, 2007

My presentation to the Christian faith, don't I look adorable in the suit my godmother got for me?! It took place at my grandma Gladynell's church in Bayamon, PR.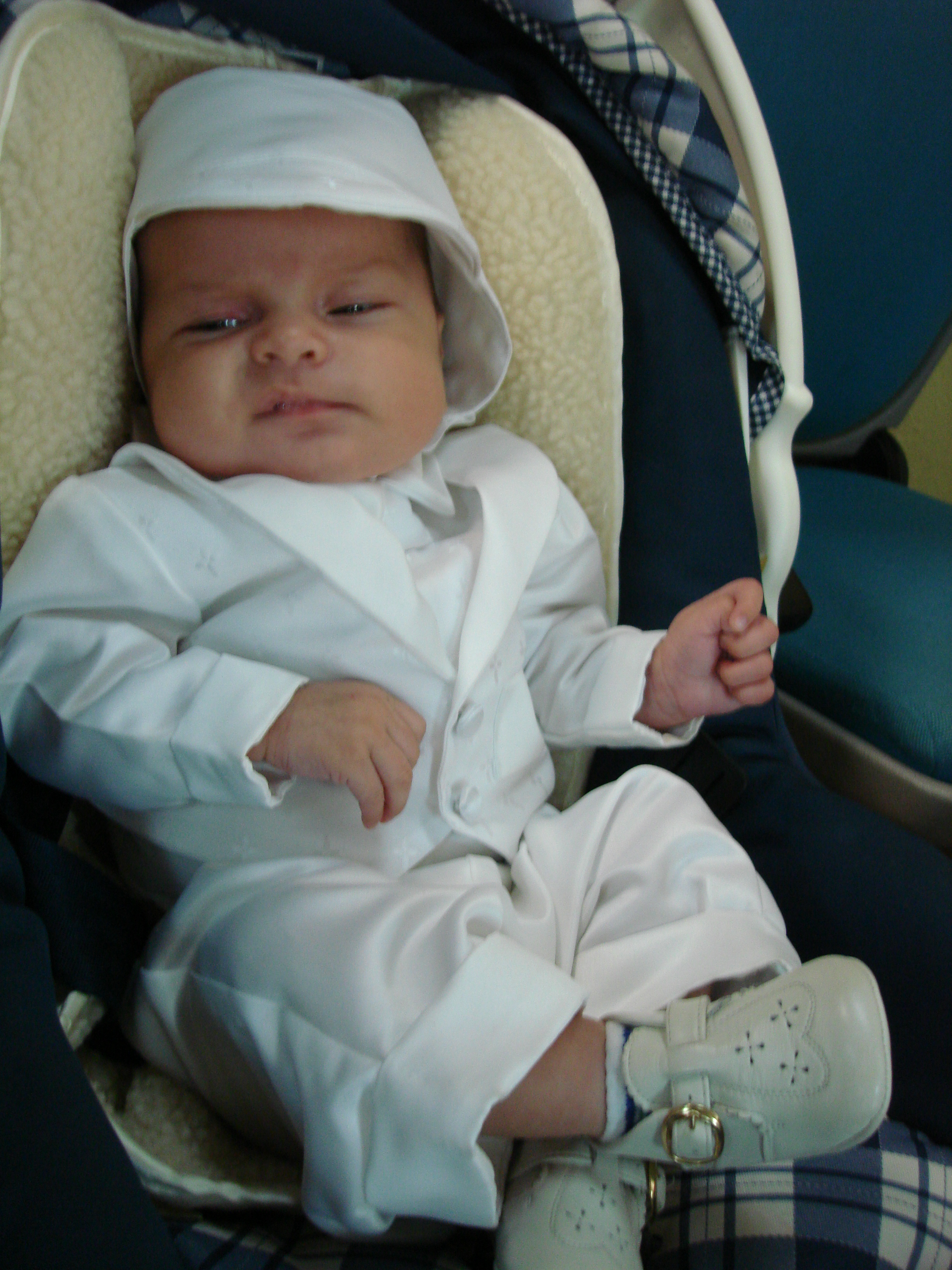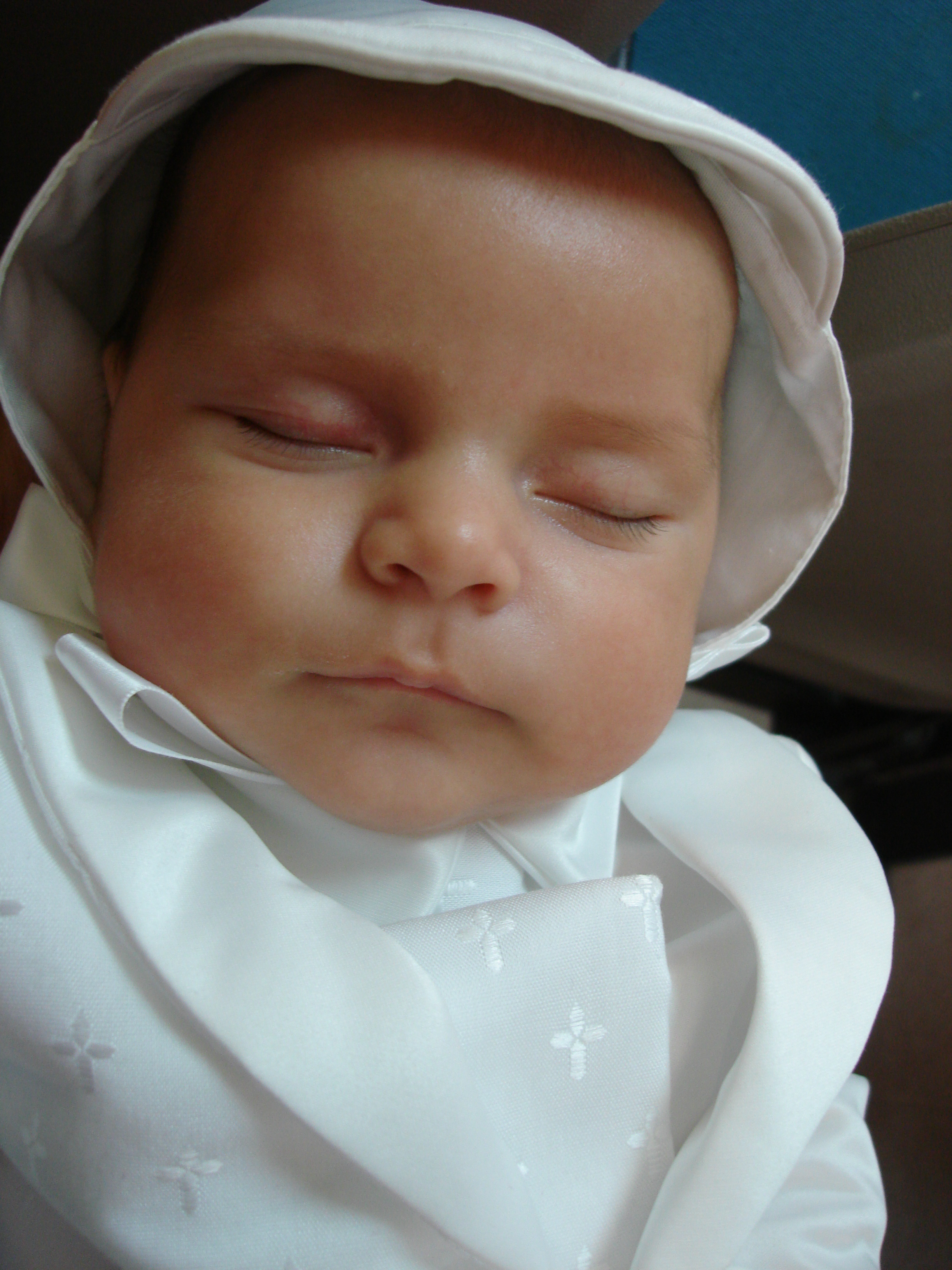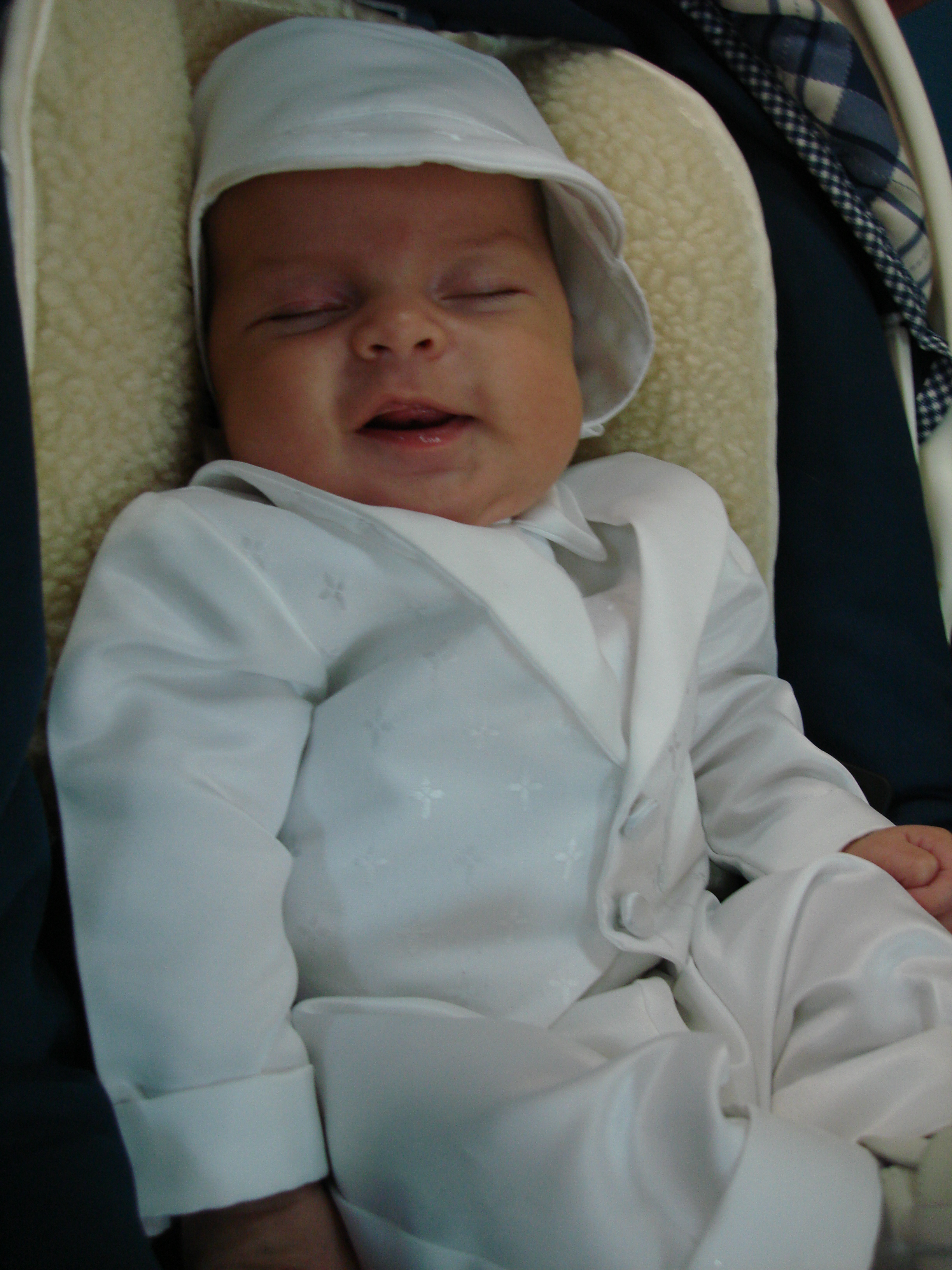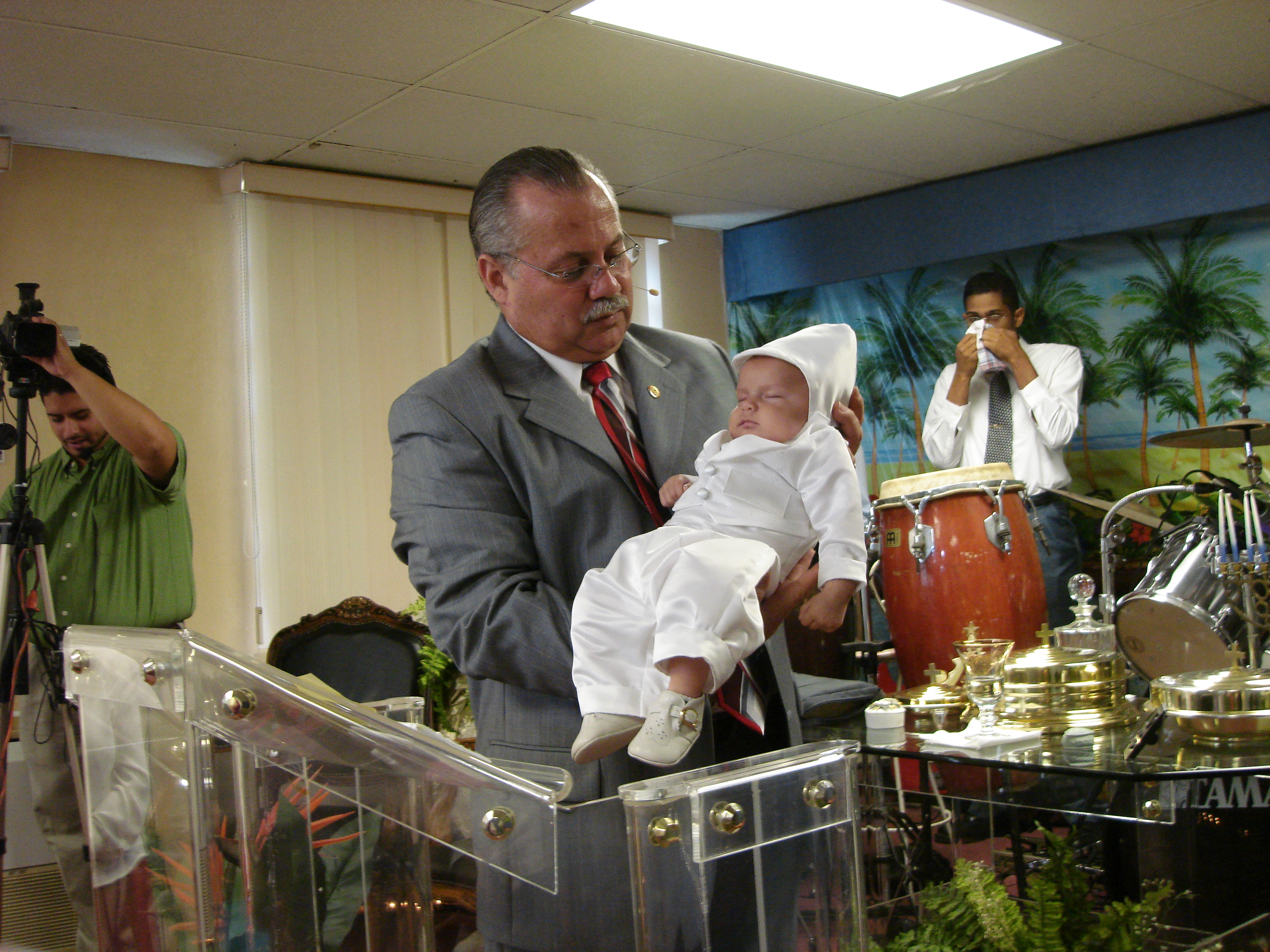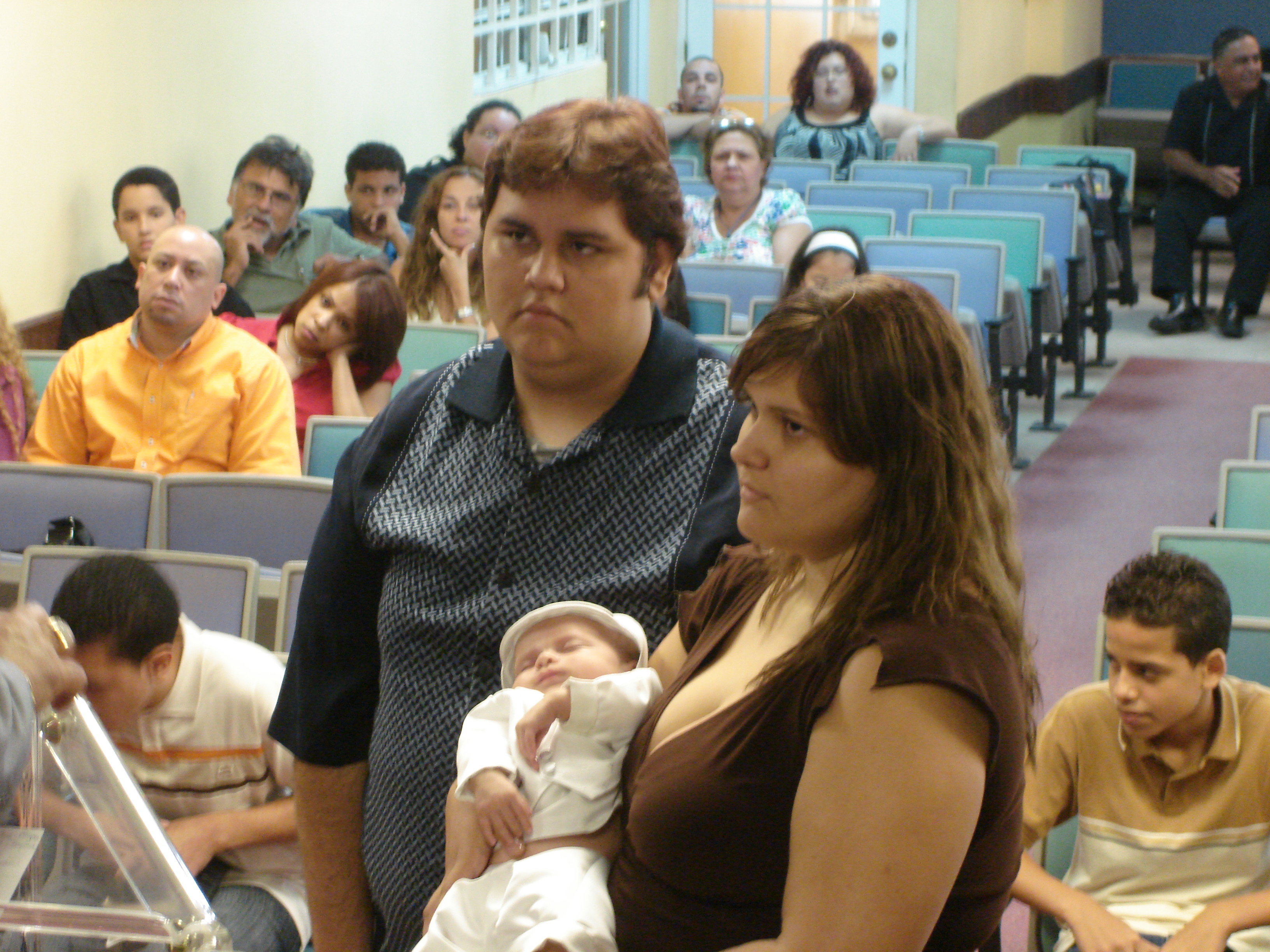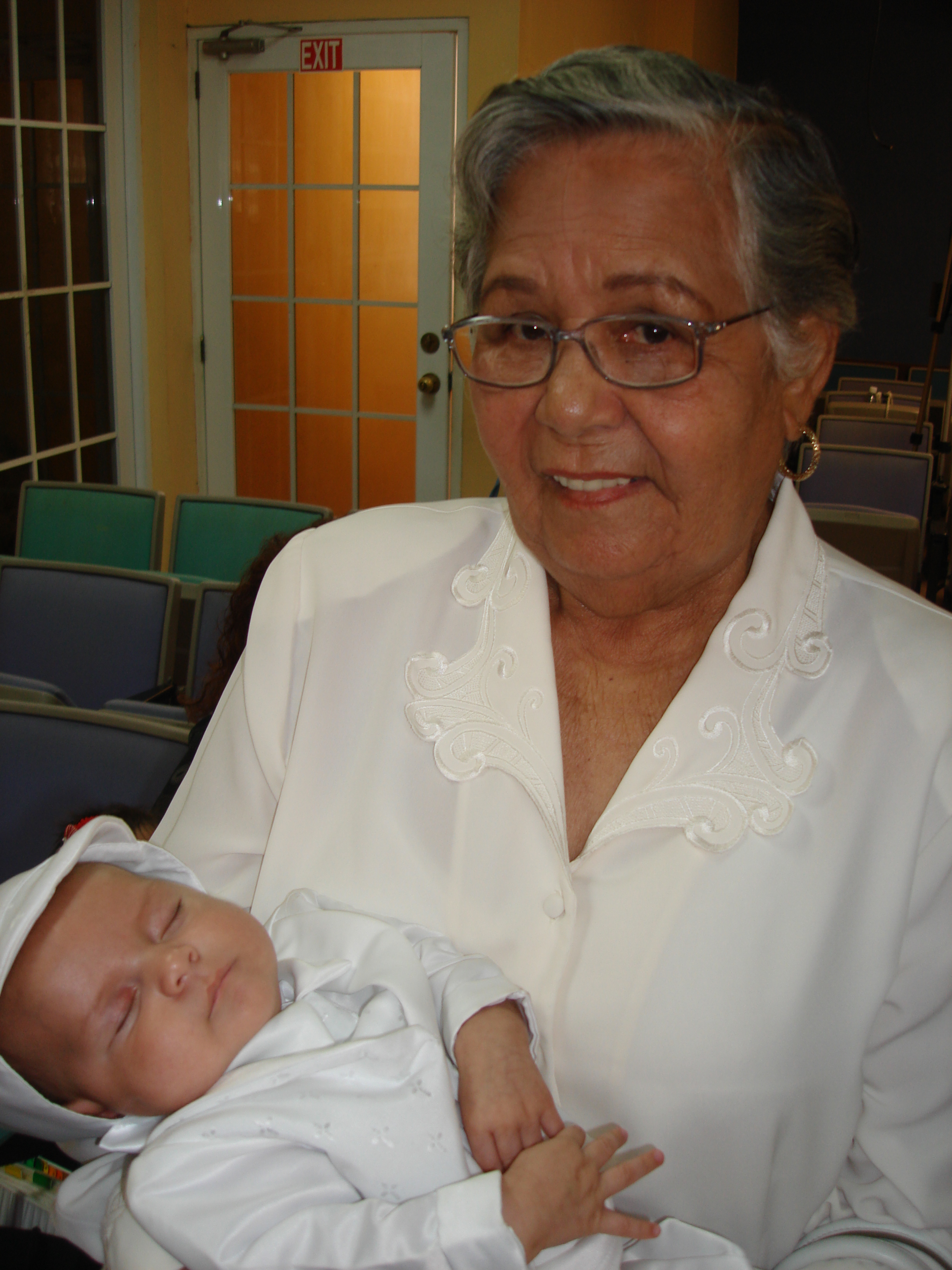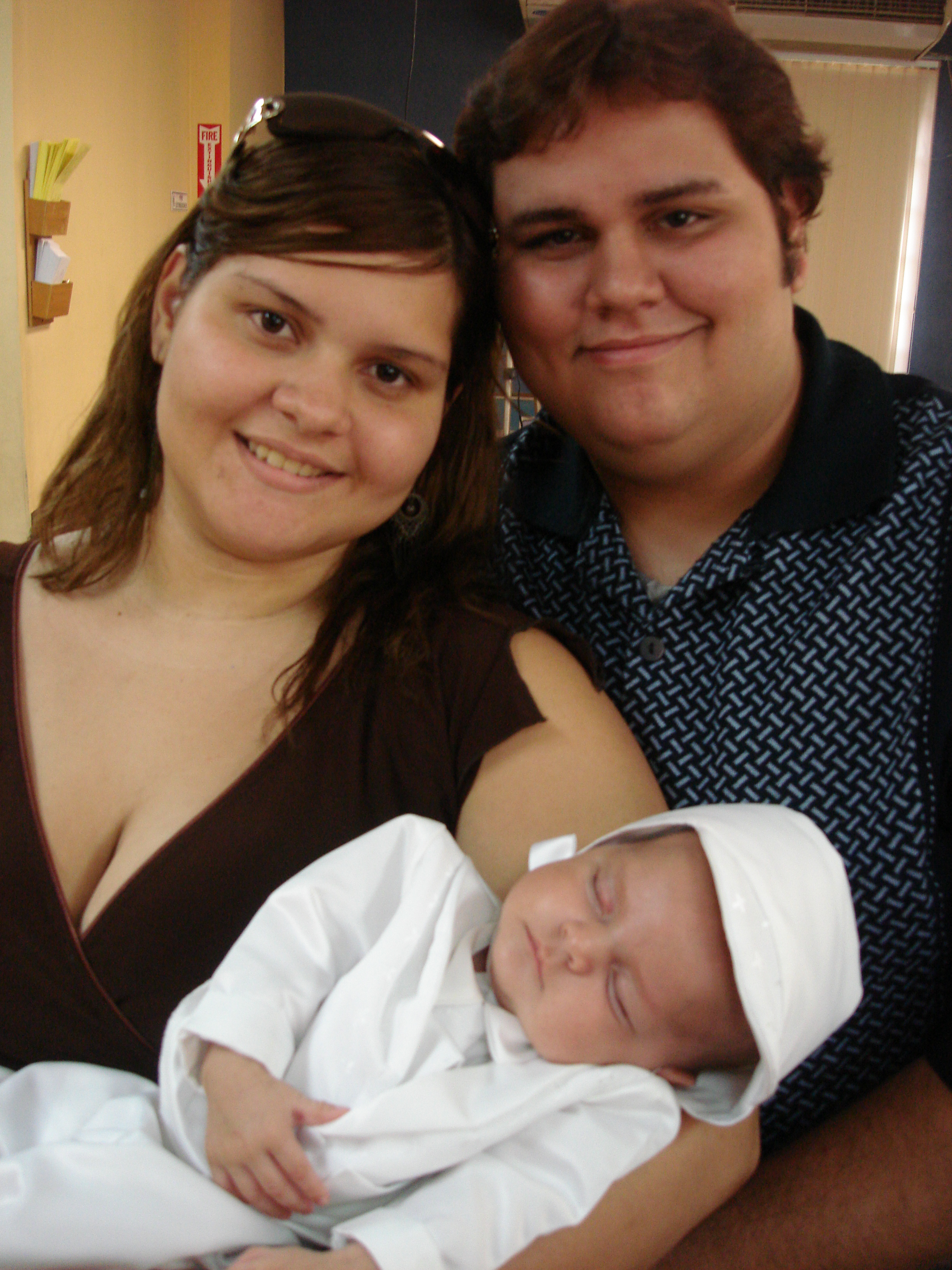 - Grandma Carmen - Mommy and Daddy - godmother Vilmaris
---
September 15, 2007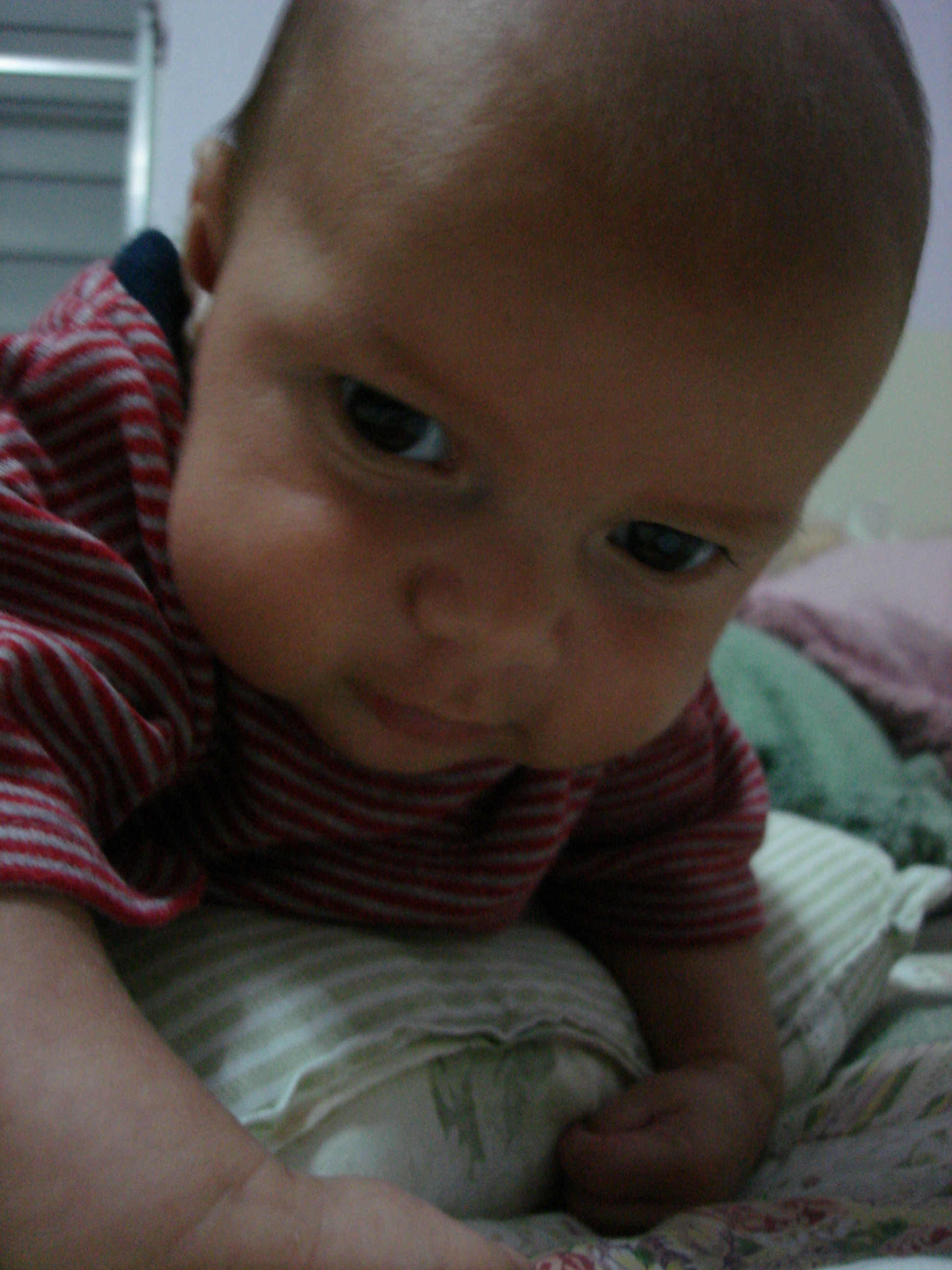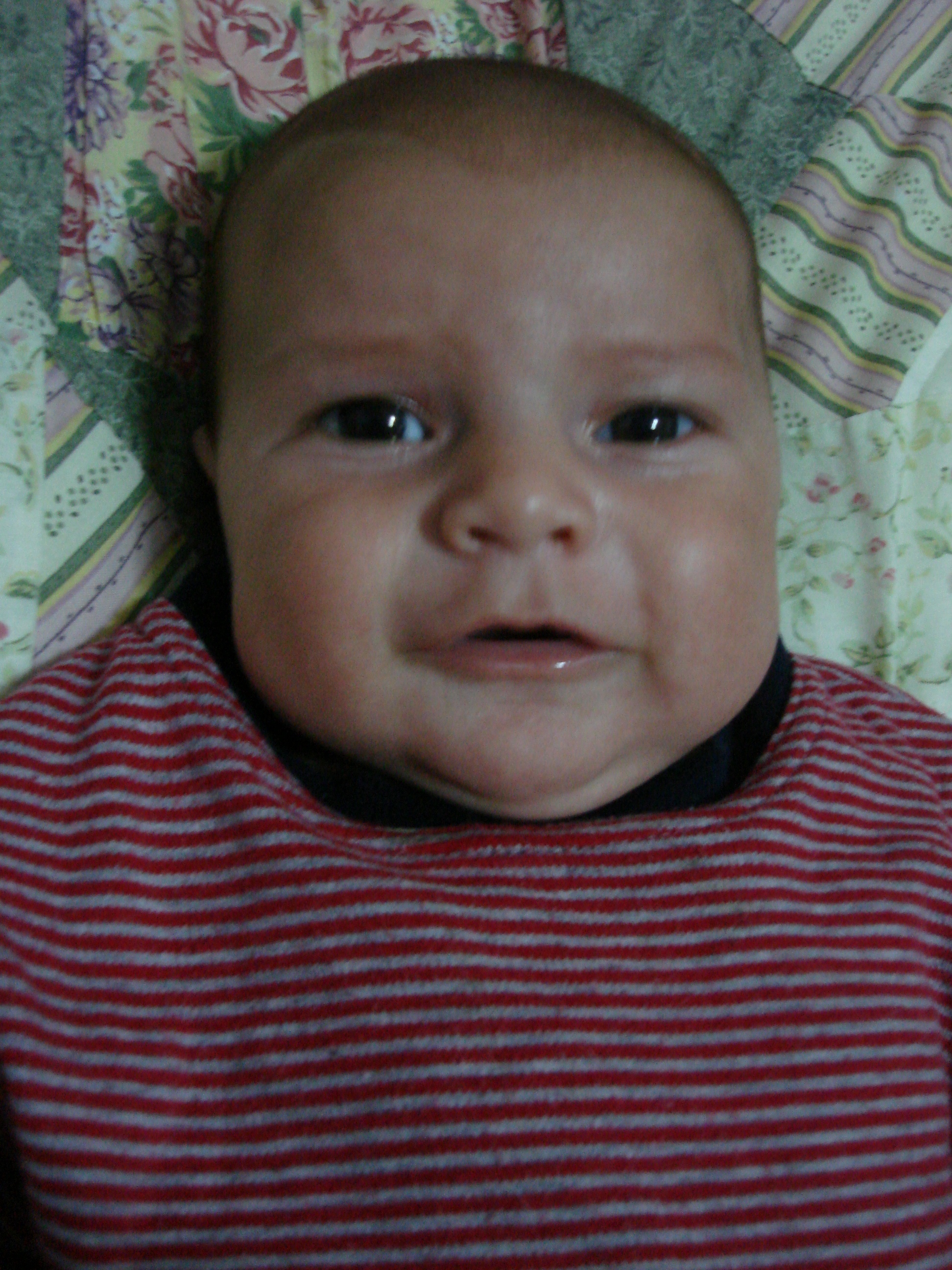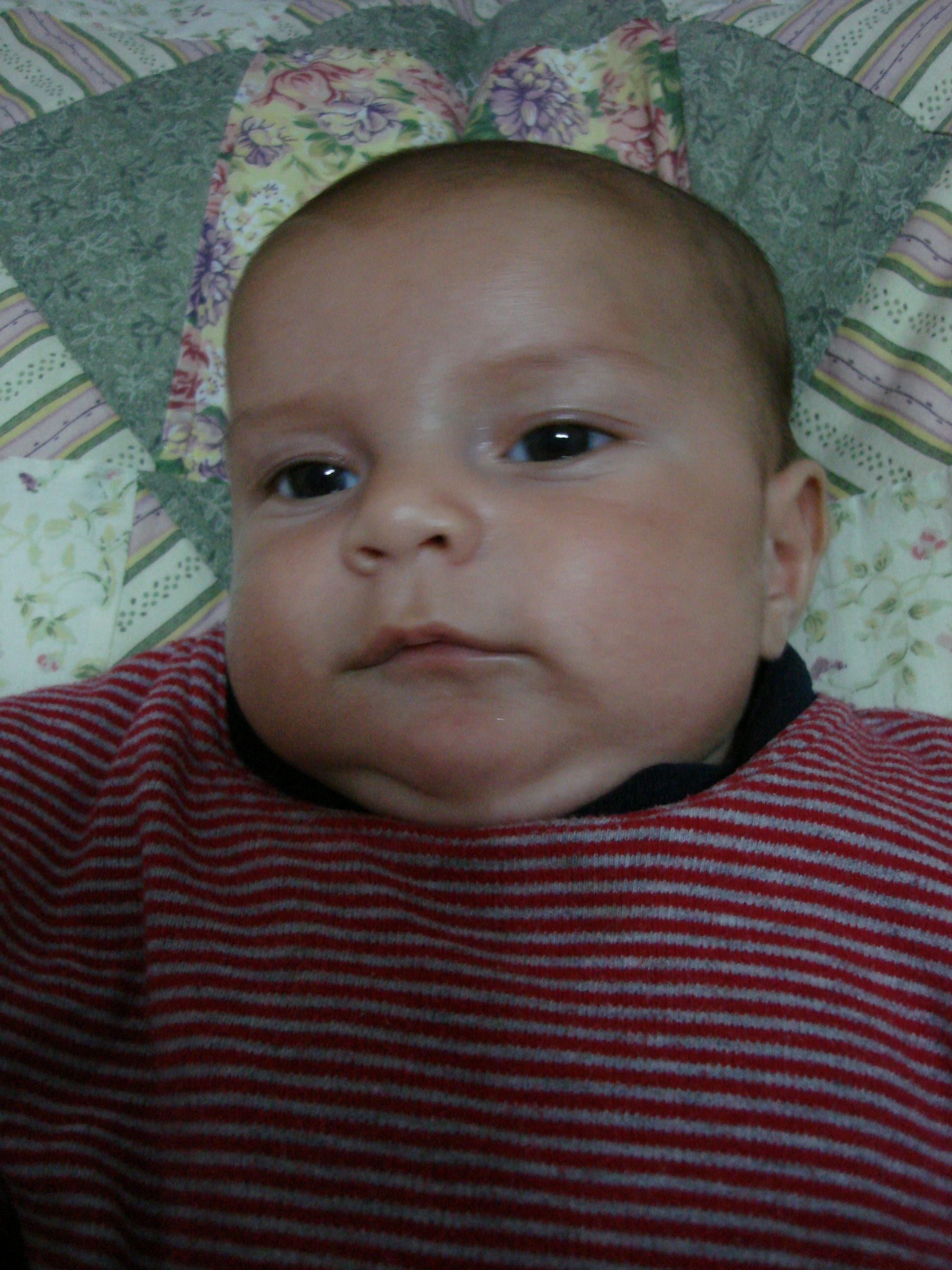 ---
October 2, 2007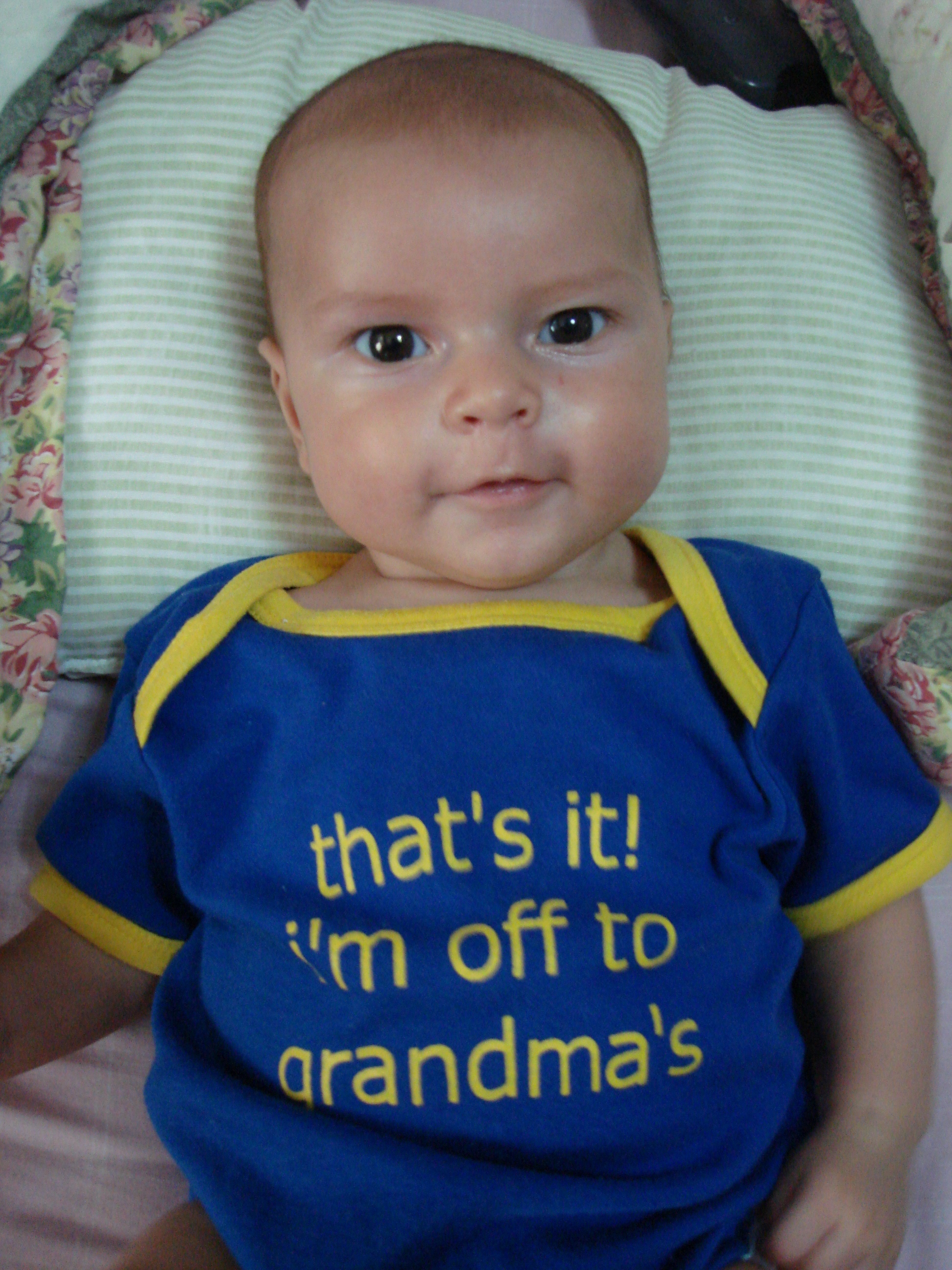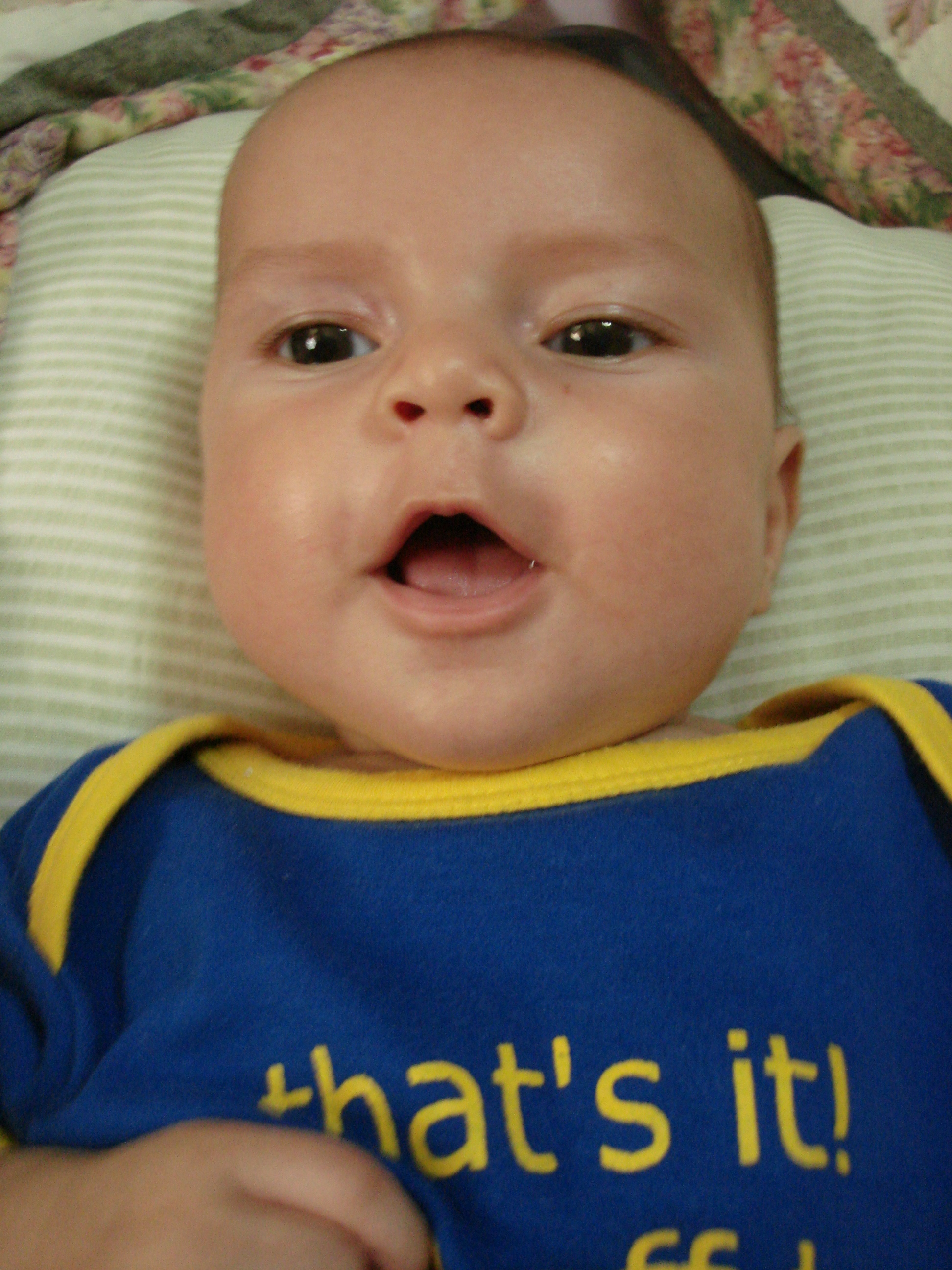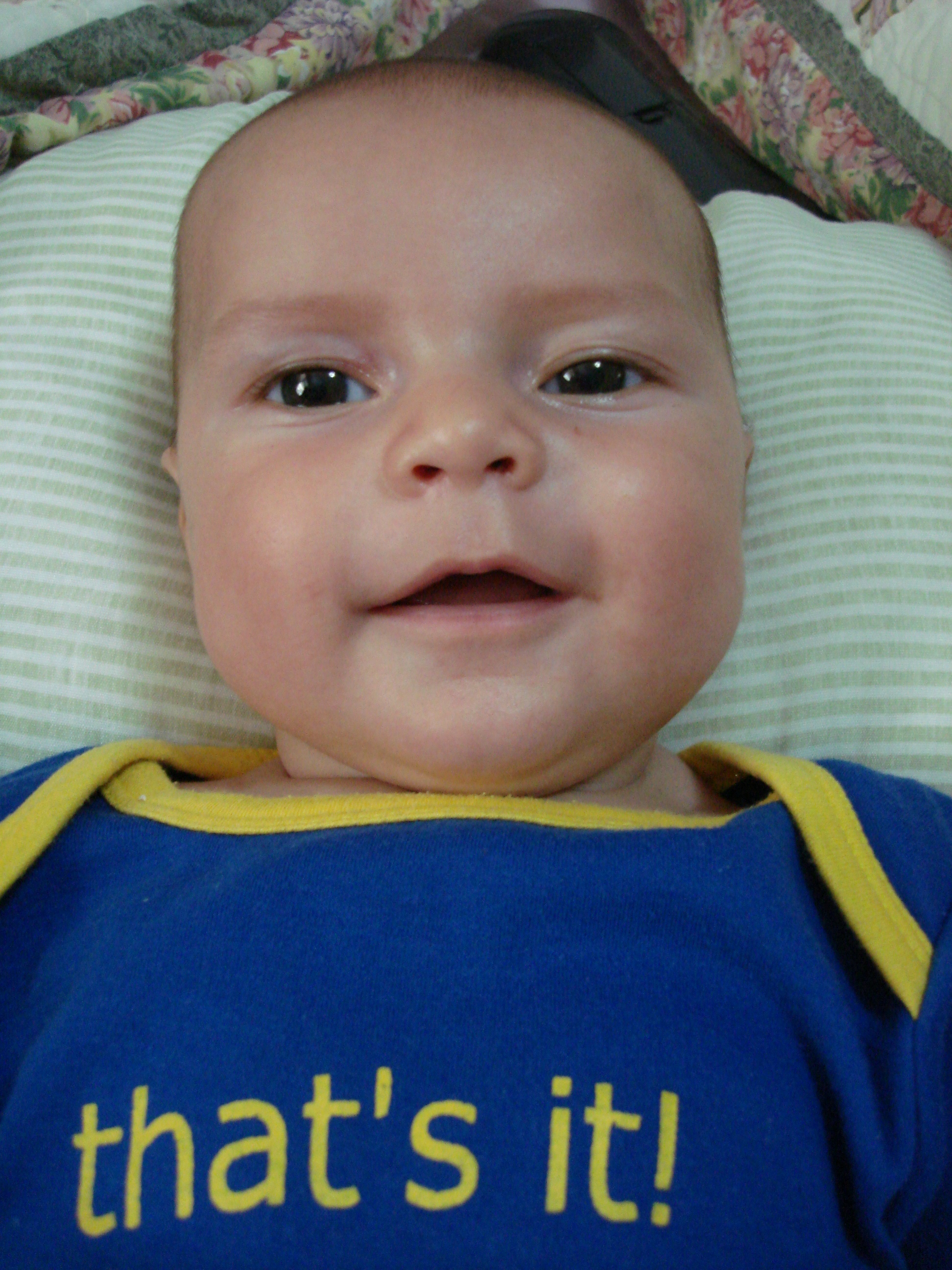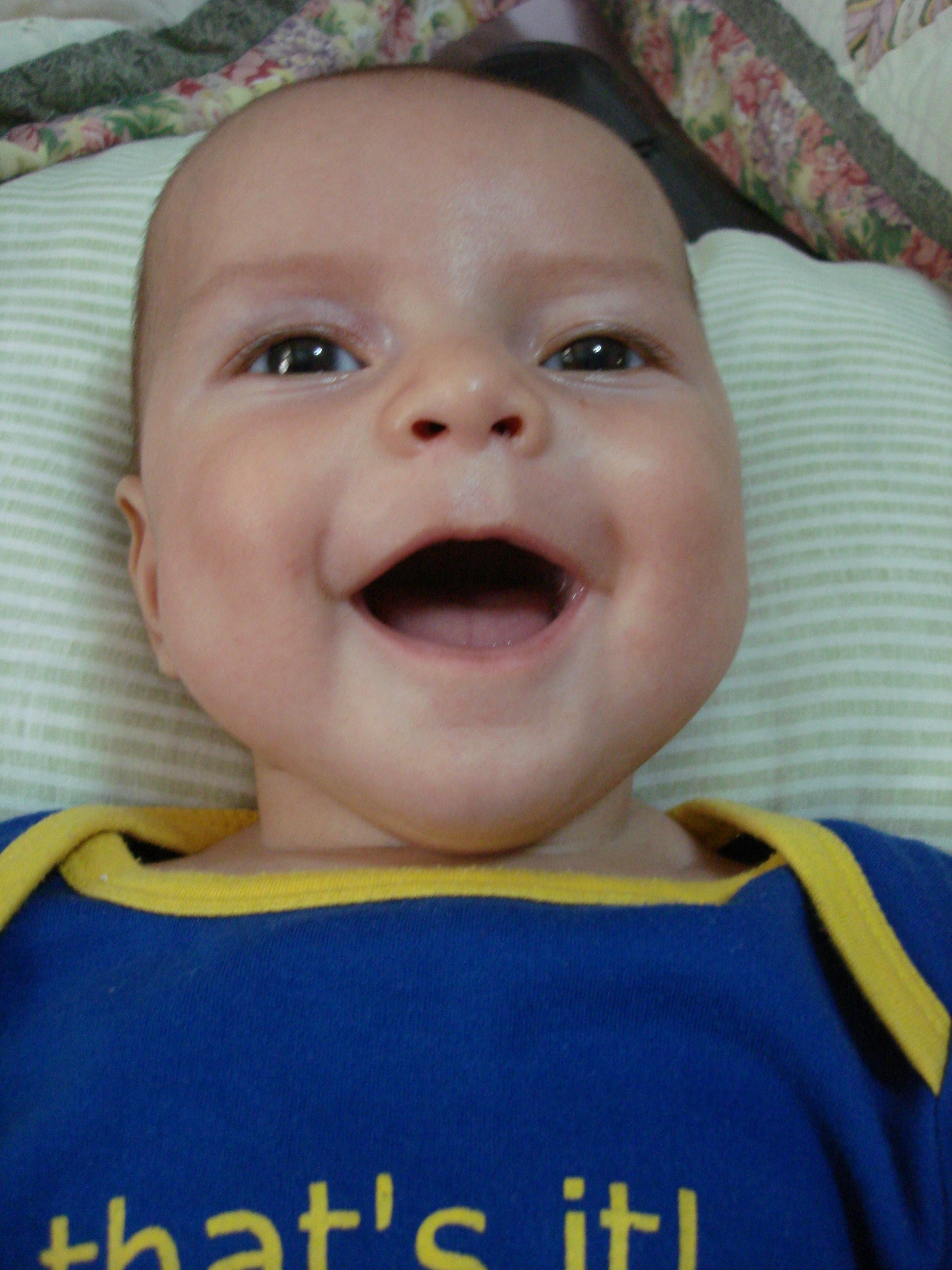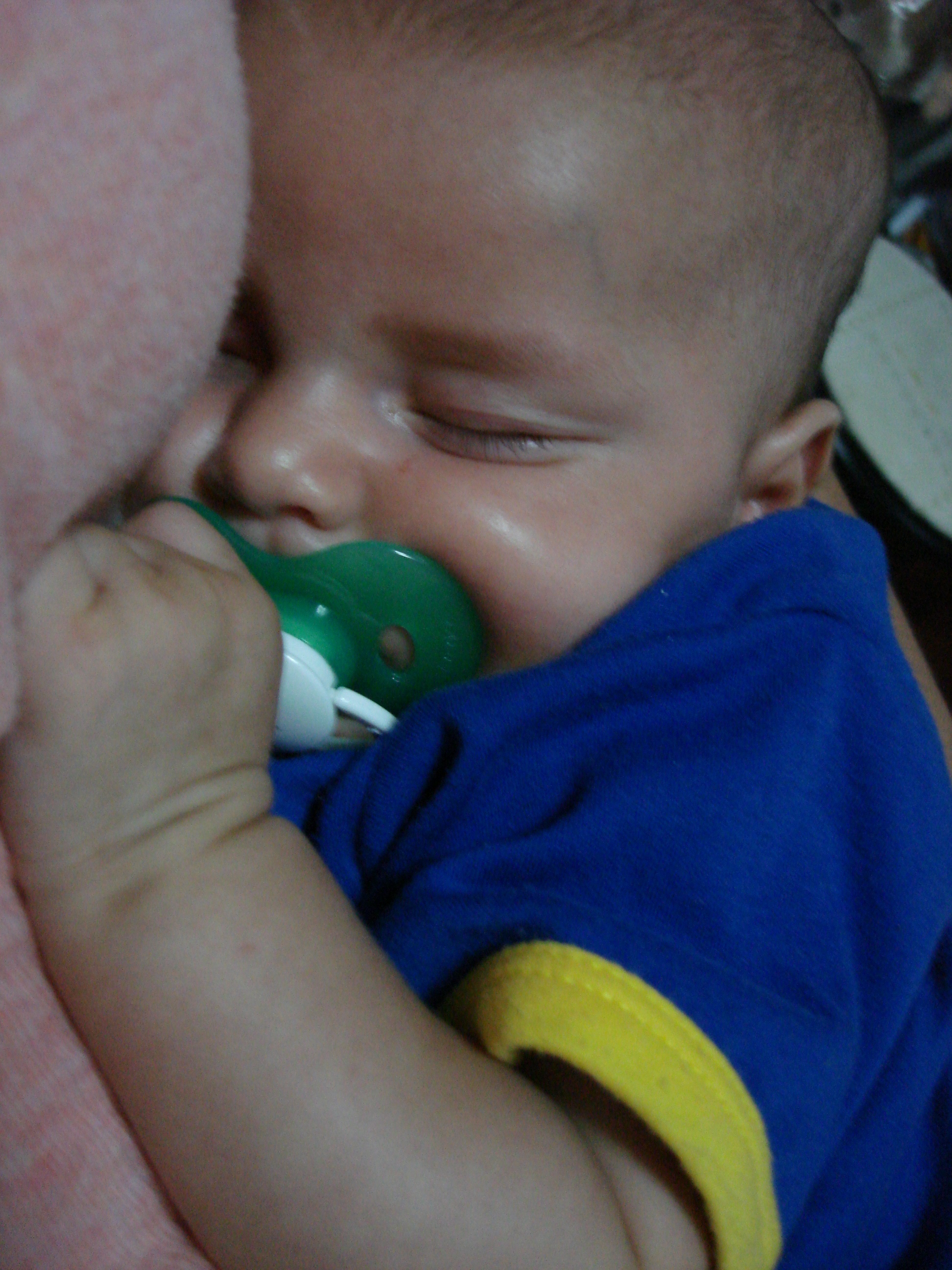 After playing and cooing with my godmother I was too tired and fell asleep in her arms (as I usually do).
---
October 5, 2007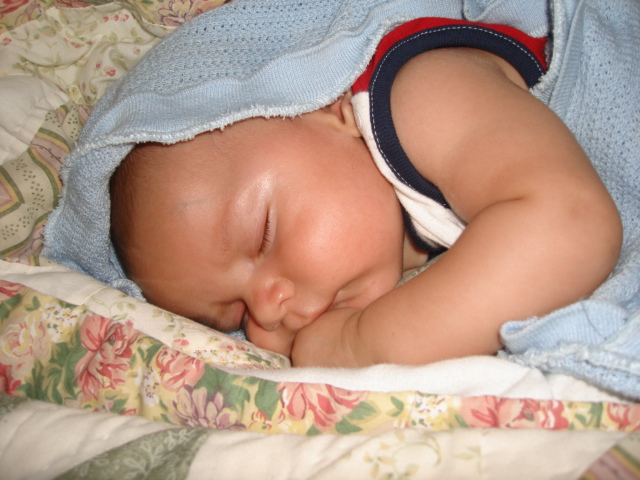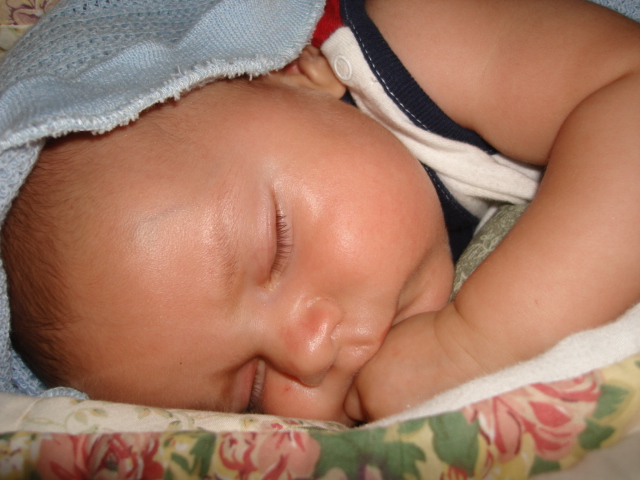 I like sleeping on my godmother's bed.
---
October 11, 2007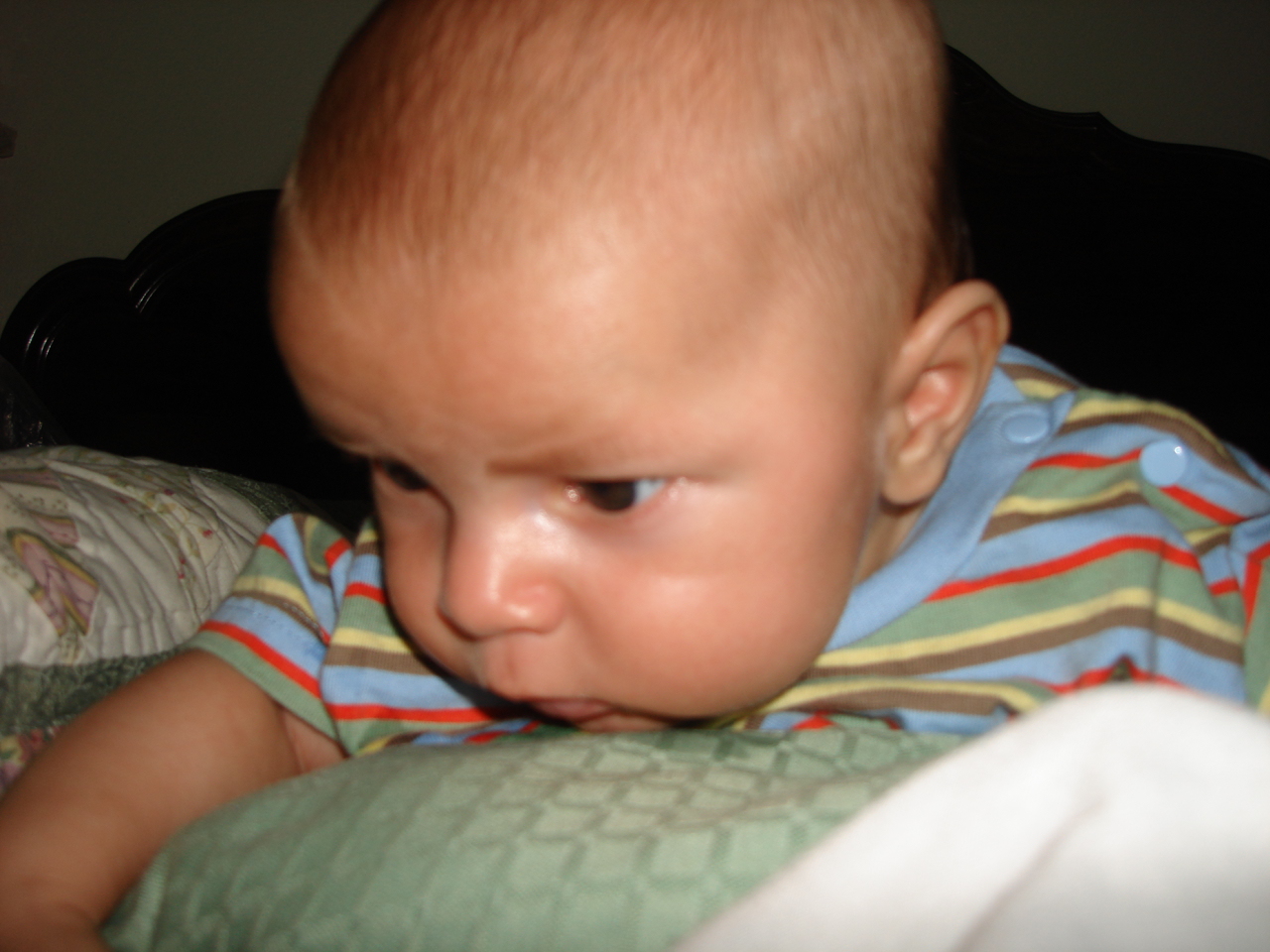 Playing with my godmother.
---
November 10, 2007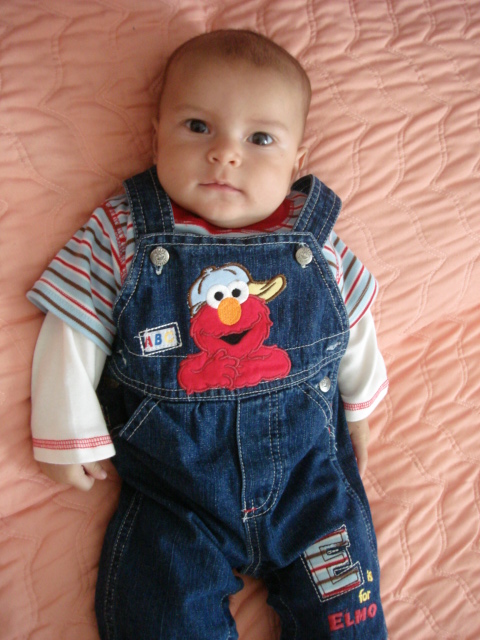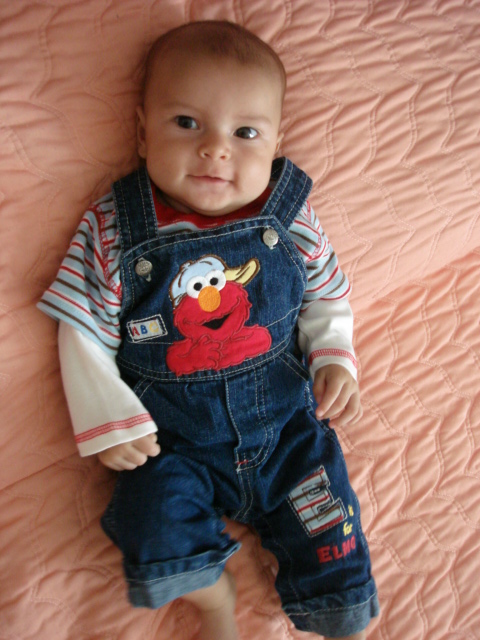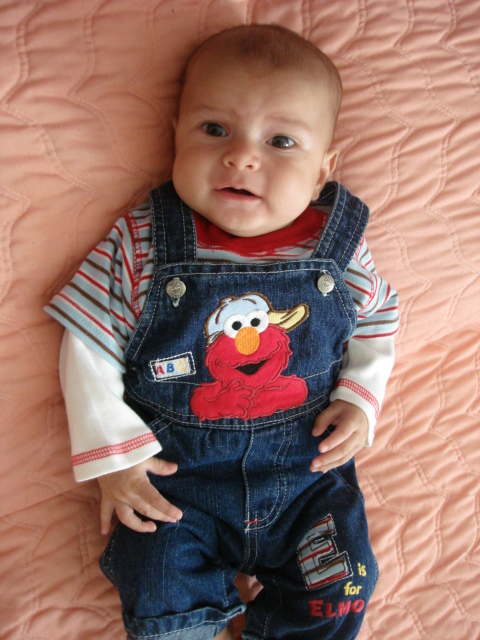 Here I am modeling an outfit my godmother bought me.
I wanted to wear it tomorrow to church but godmother said she wanted to see it on me and take pictures because I grow up too fast and it will soon not fit me.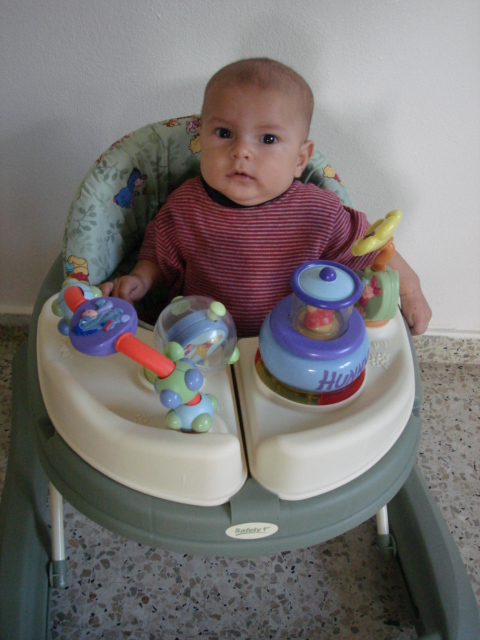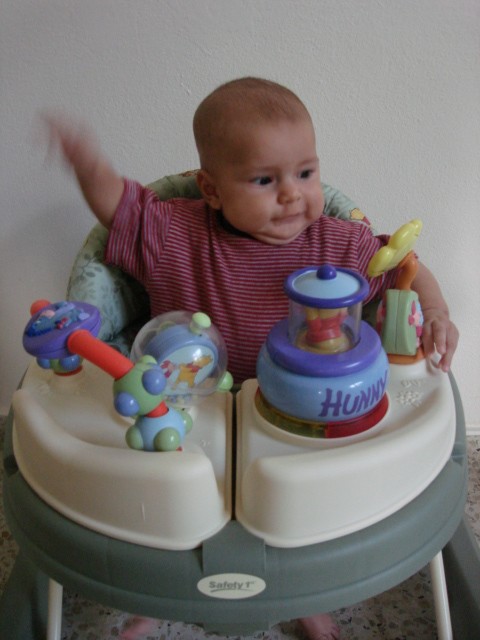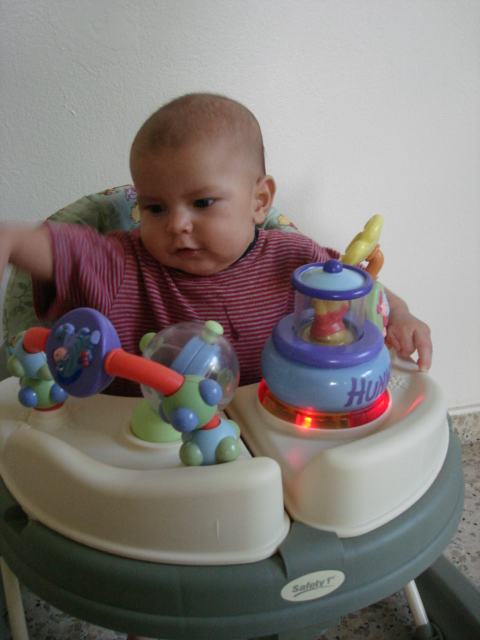 Oh my! I have a new toy! My godmother got me my very first walker and it has so many toys for me to explore.
I can look at myself in the mirror, play the music, roll the rattle ball and play with the color rings.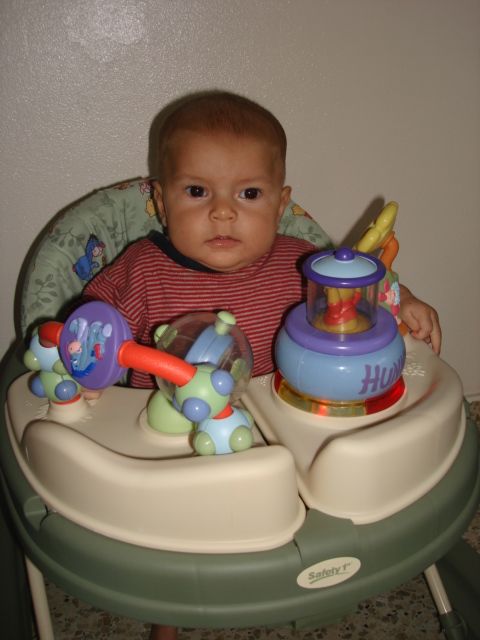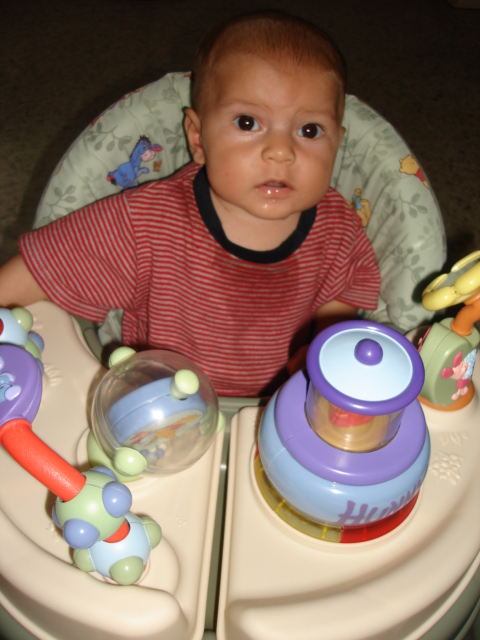 I cannot reach the floor yet to walk around the house in it but I still like to sit and play.
---
November 30, 2007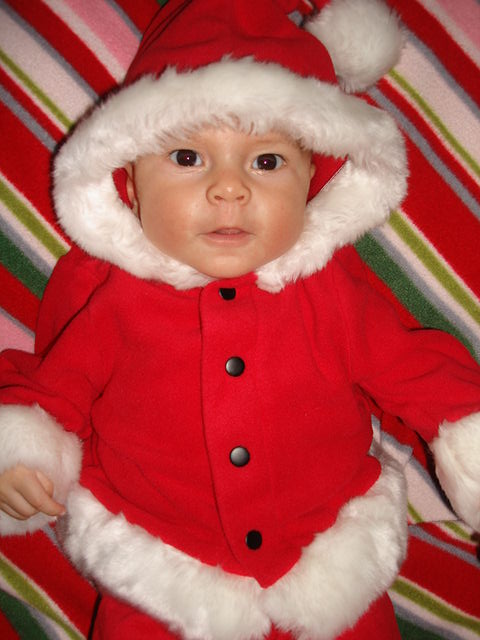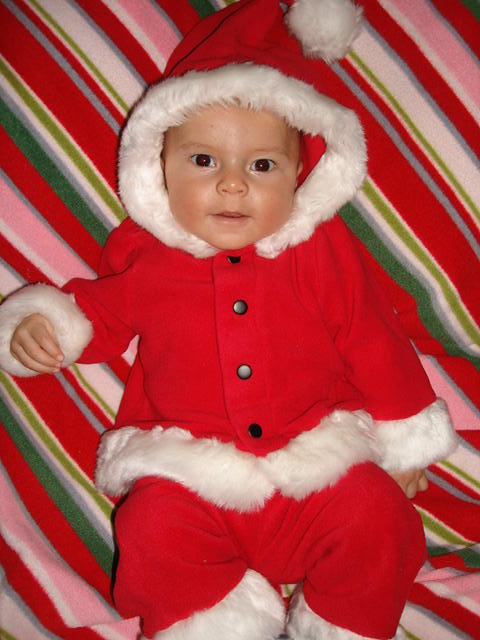 I'm all ready for My First Christmas dressed in my Santa Suit!!
---
January 16, 2008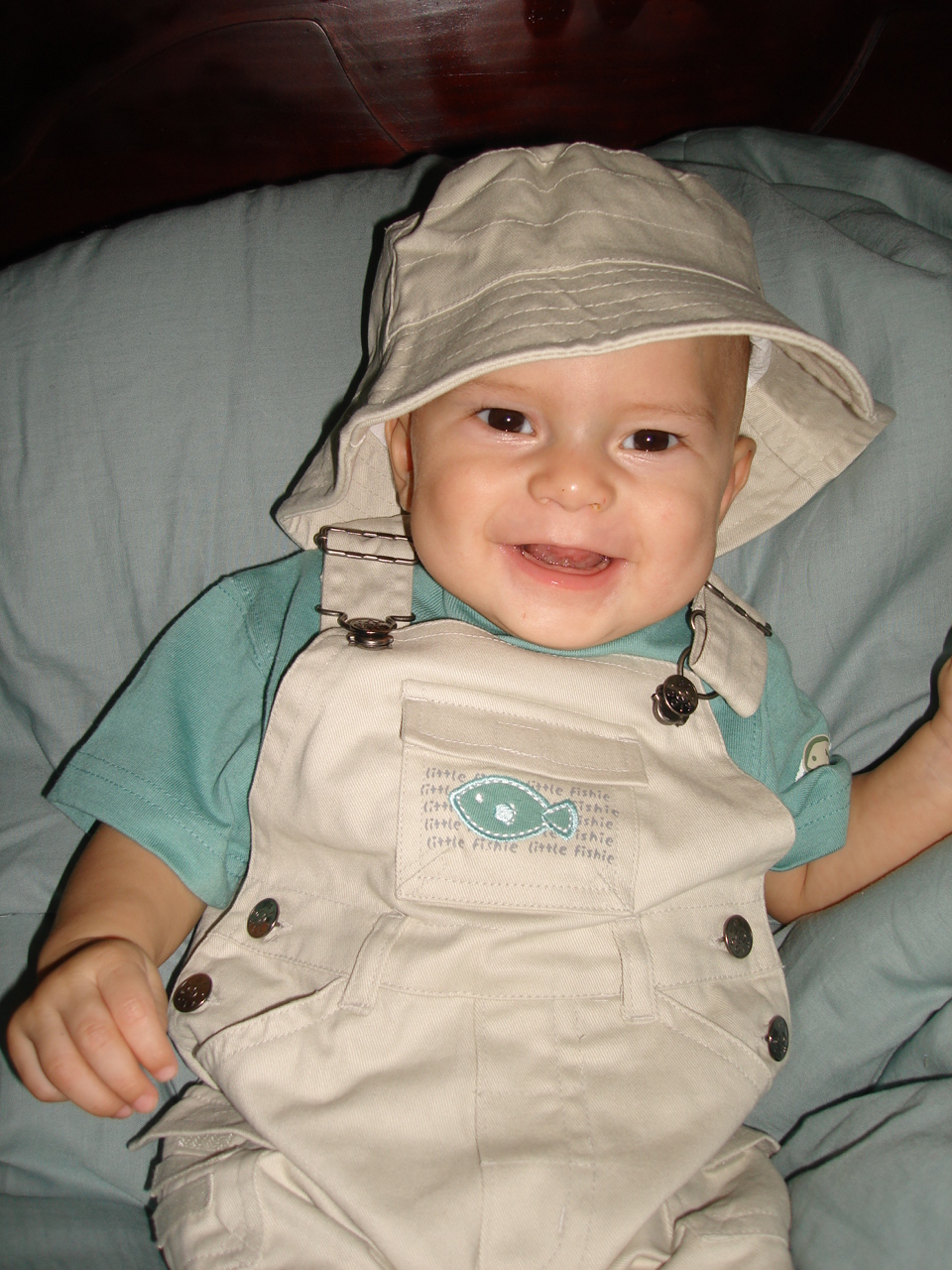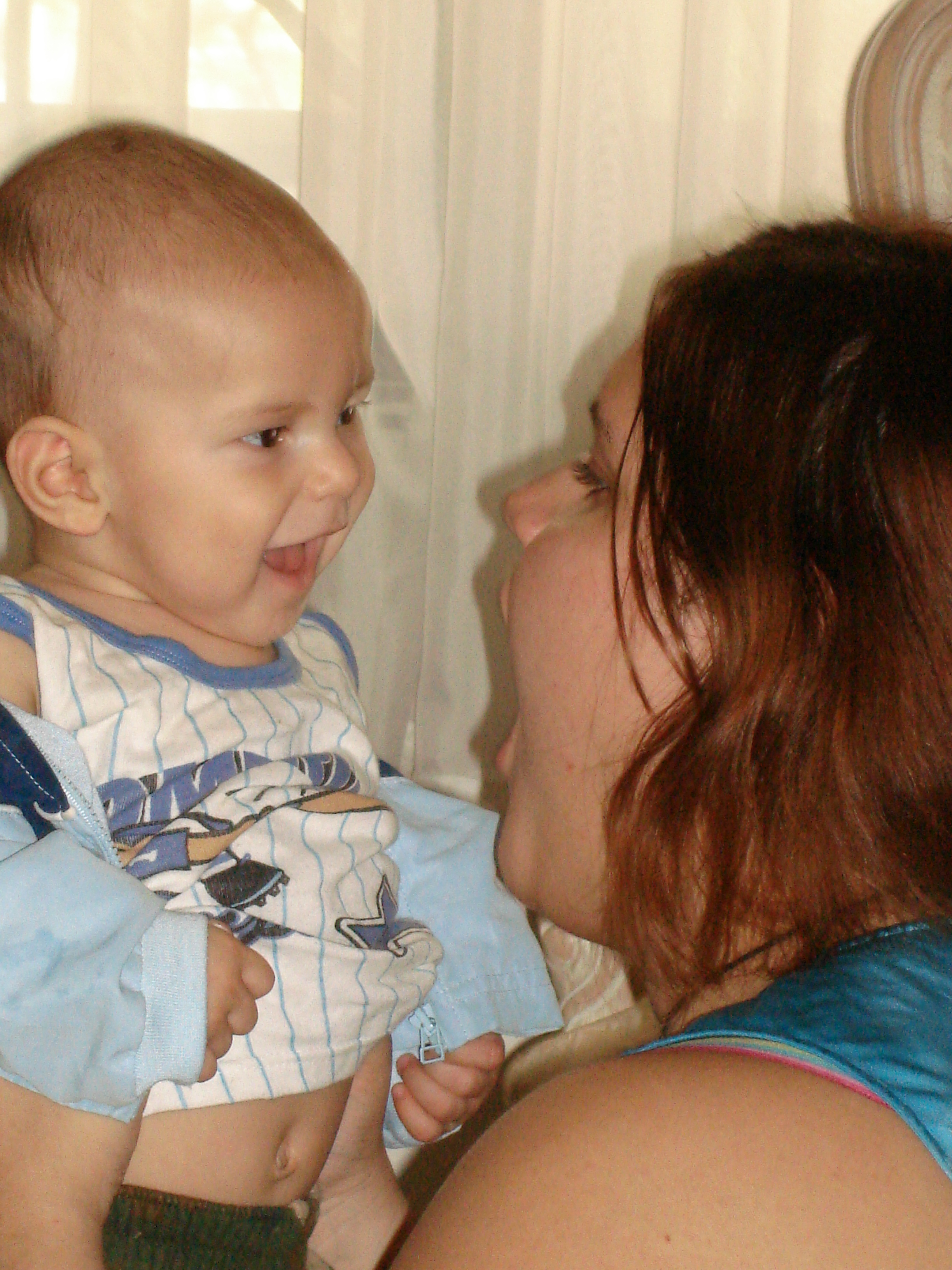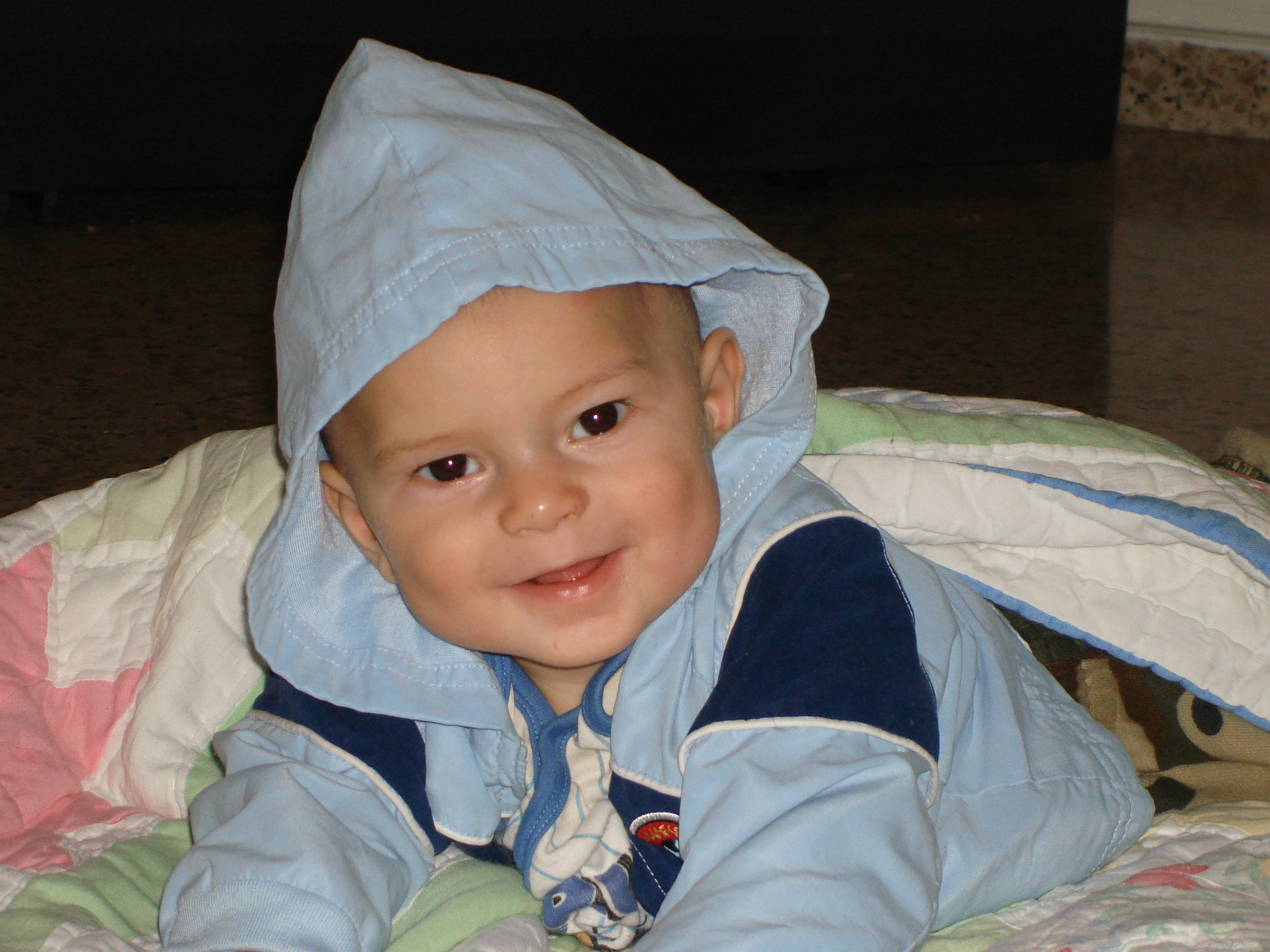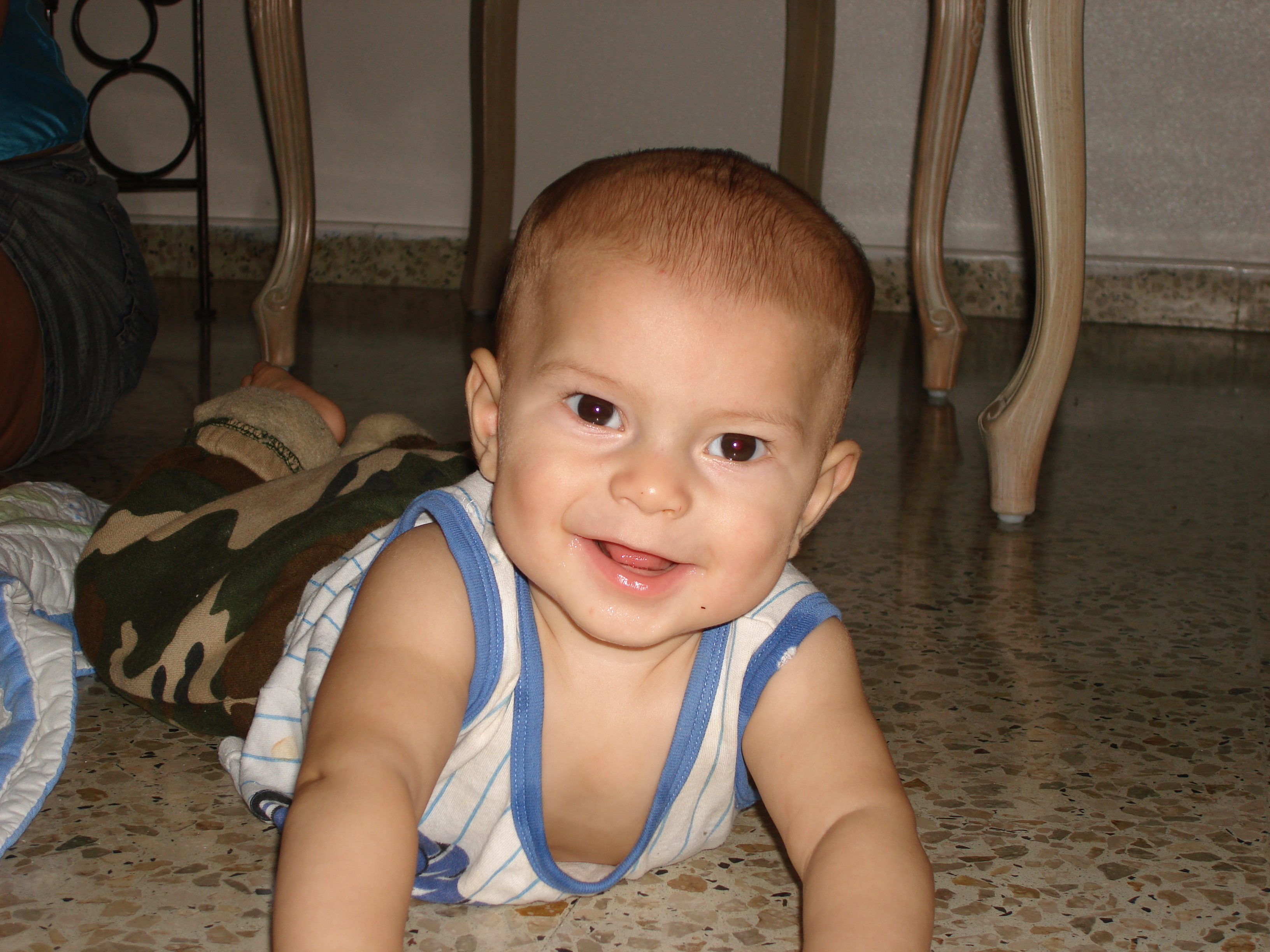 ---
January 26, 2008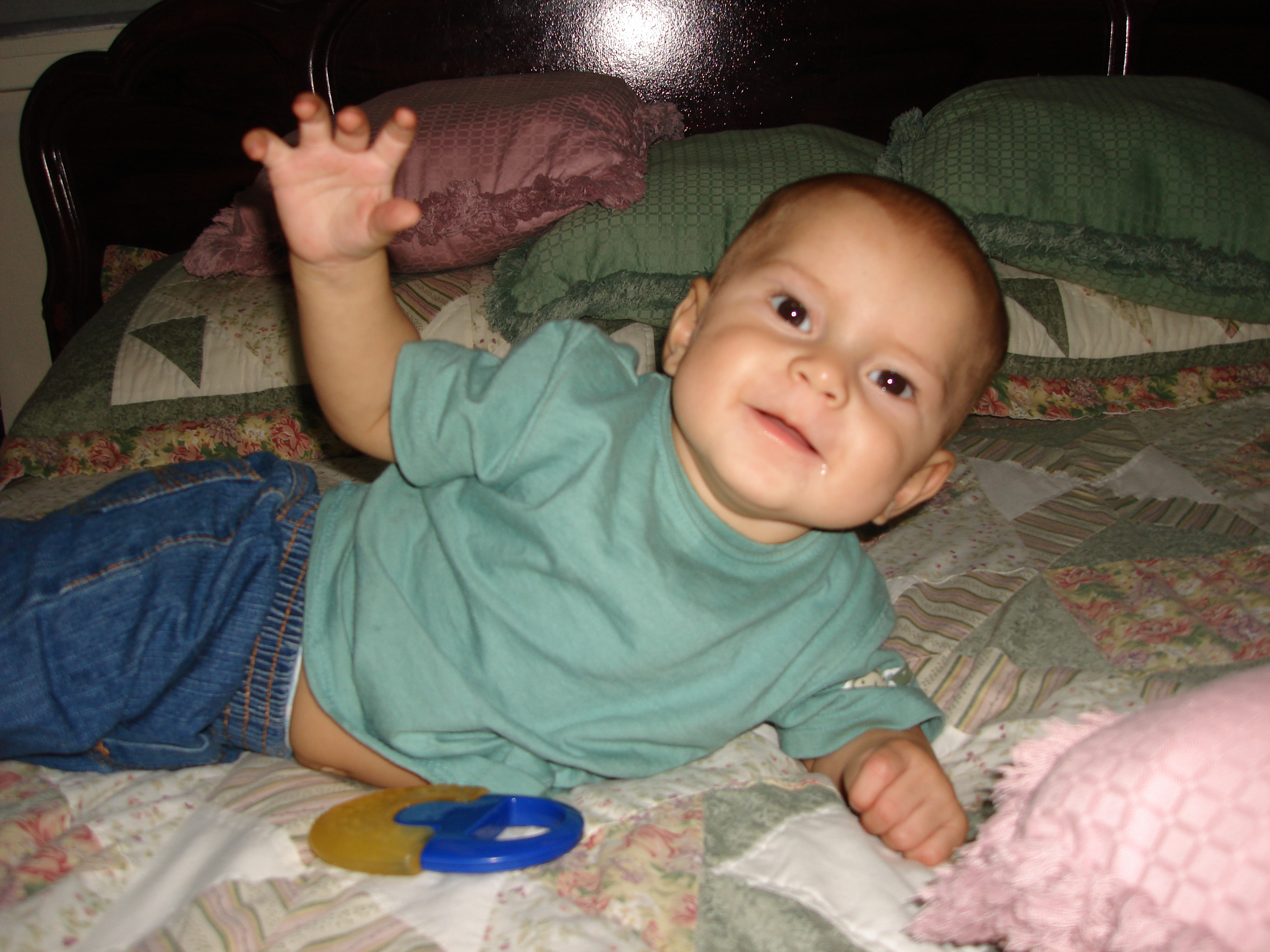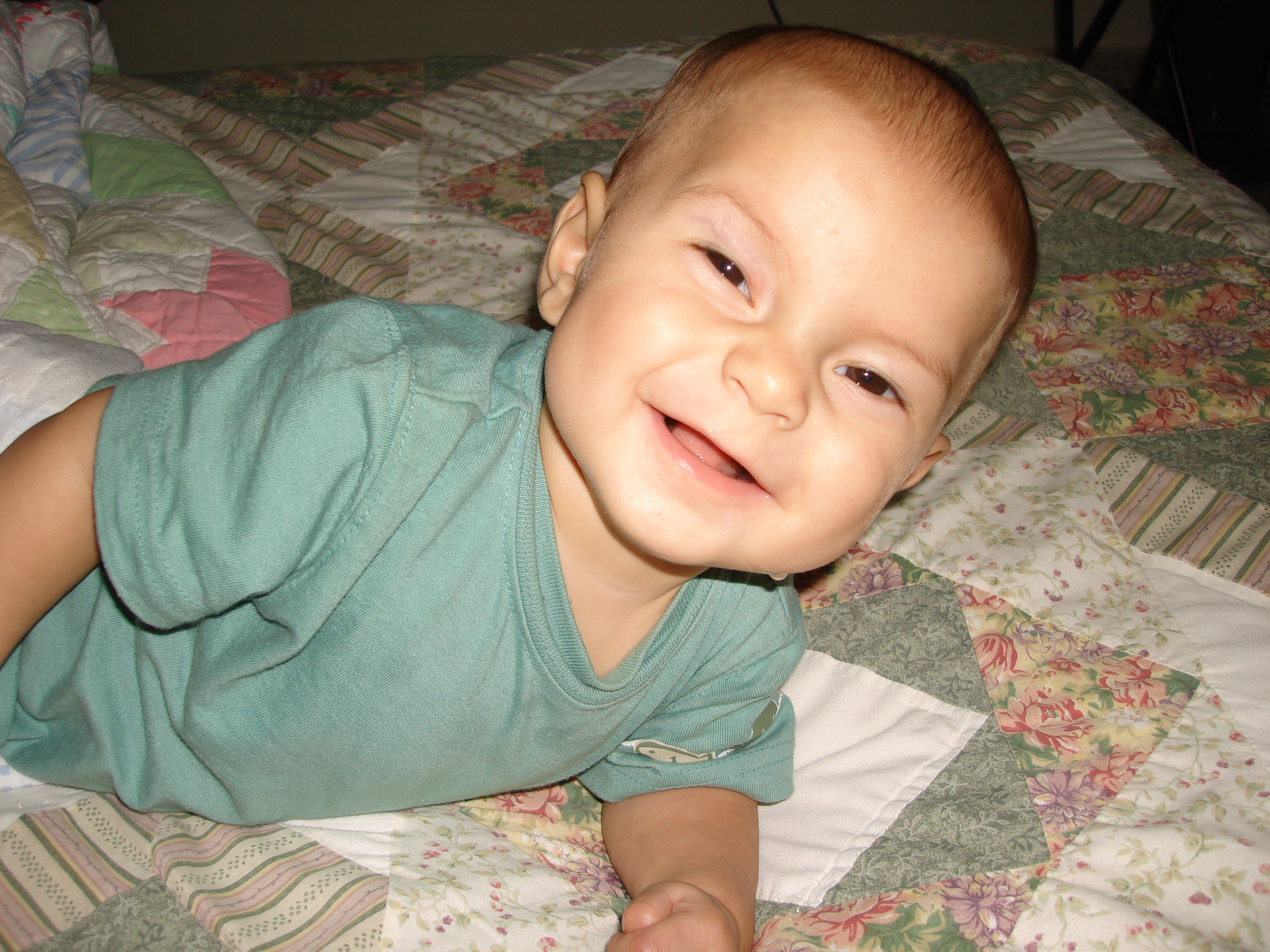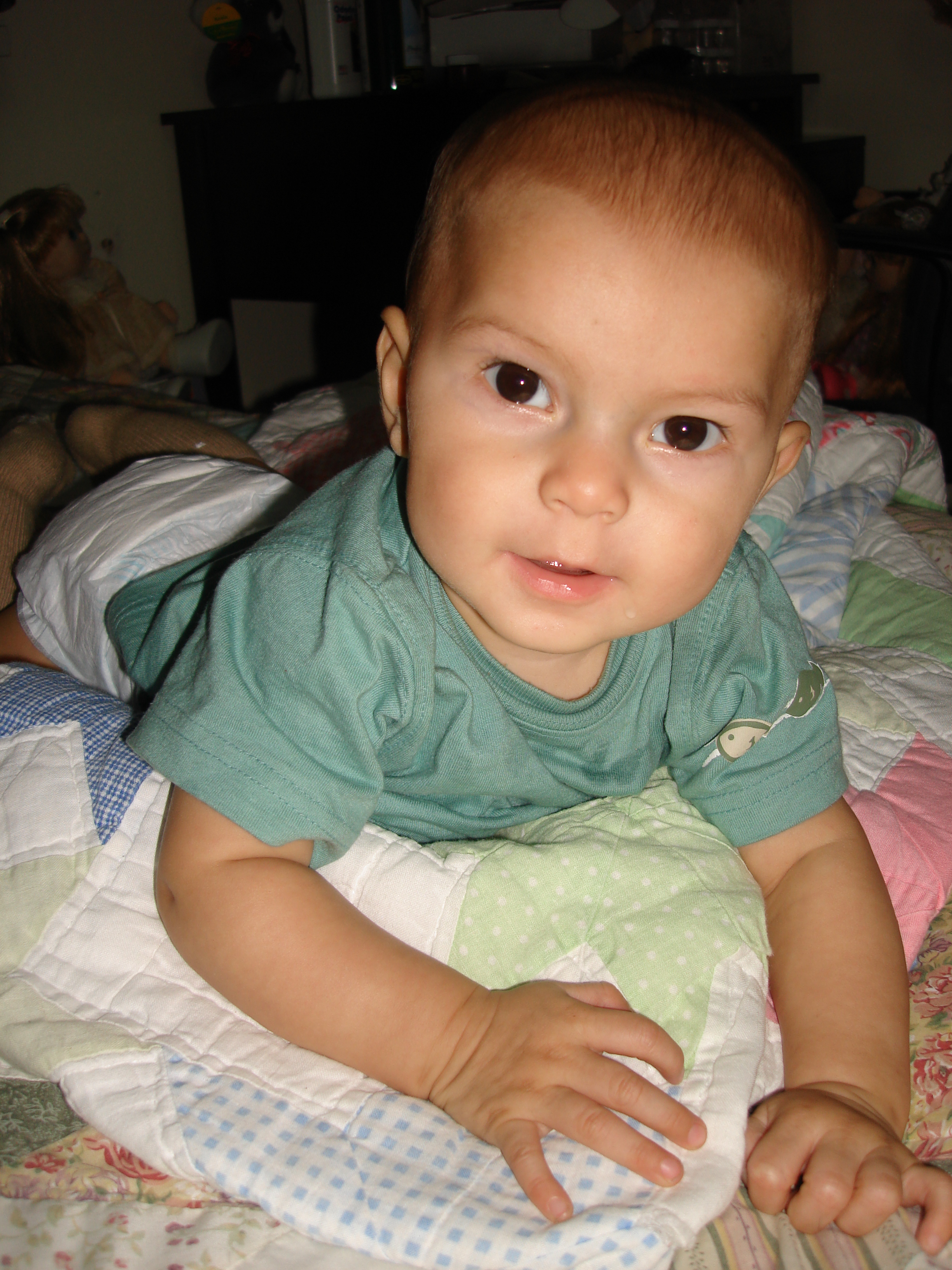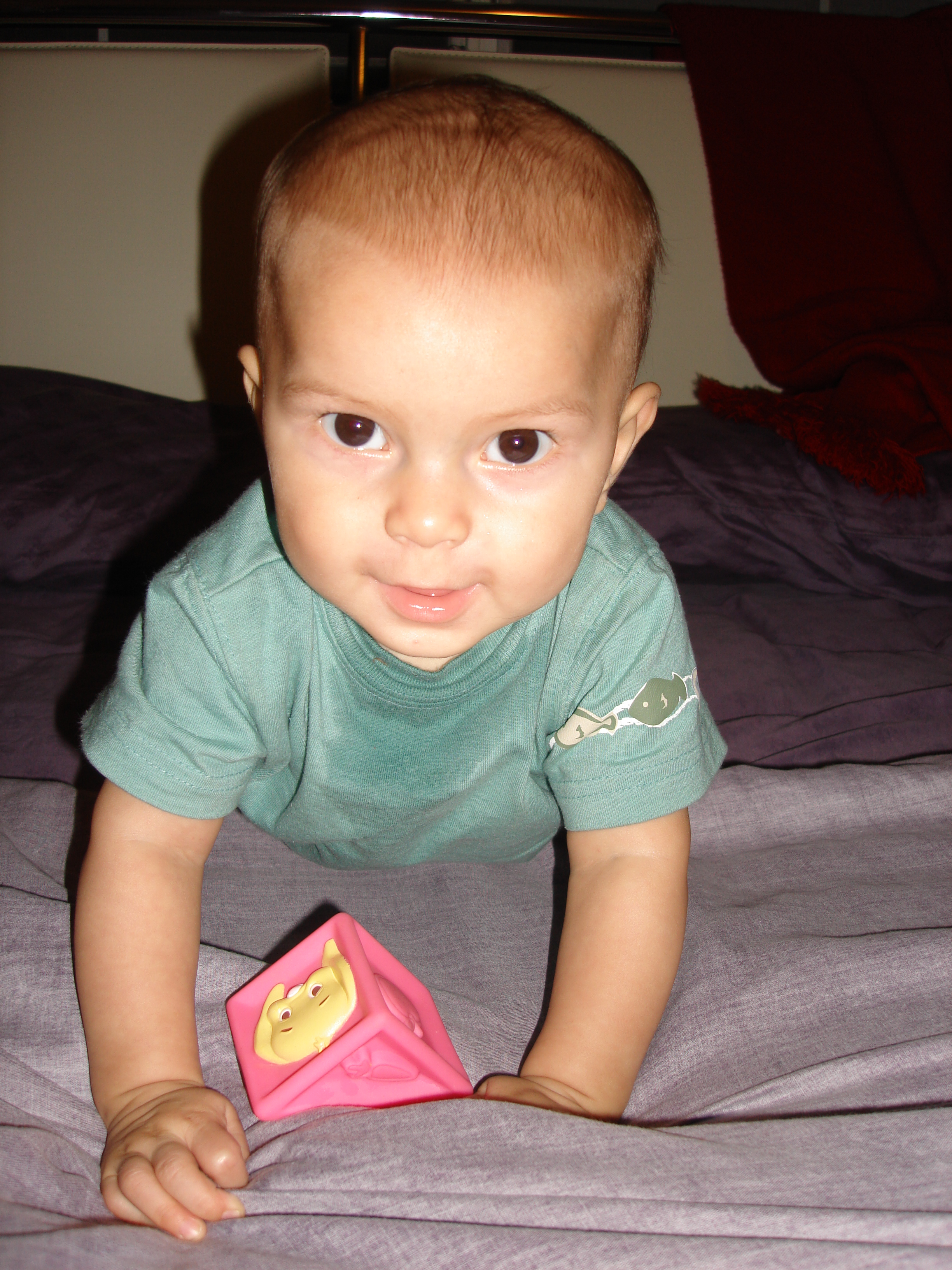 ---
March 3, 2008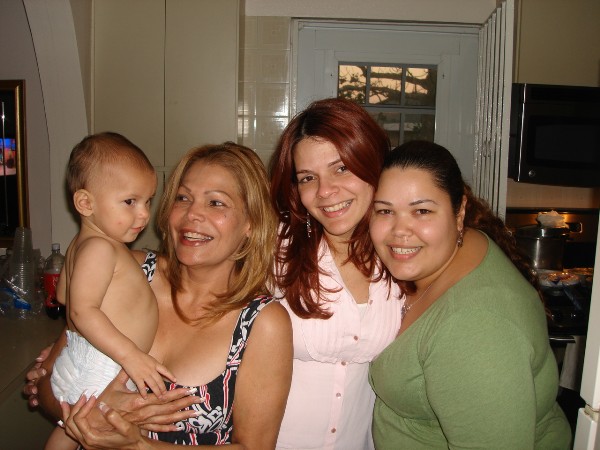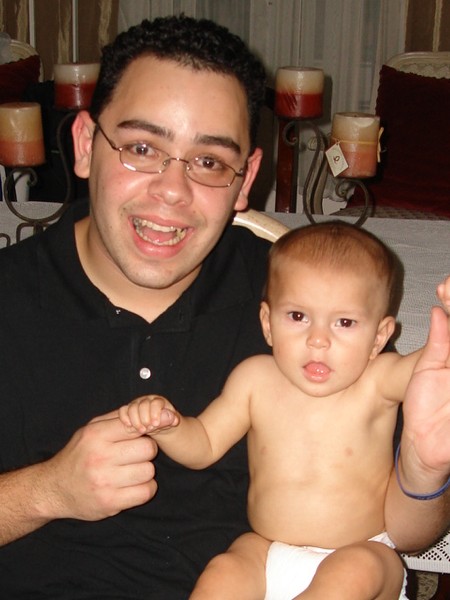 Left: aunt Aurelia, aunt Elizabet (visiting from Texas) and godmother Vilmaris Right: My newest uncle, Serafin (aka Junito). He recently married aunt Elizabet
---
April 13, 2008
Click to SEE A SMALL VIDEO OF ME!!!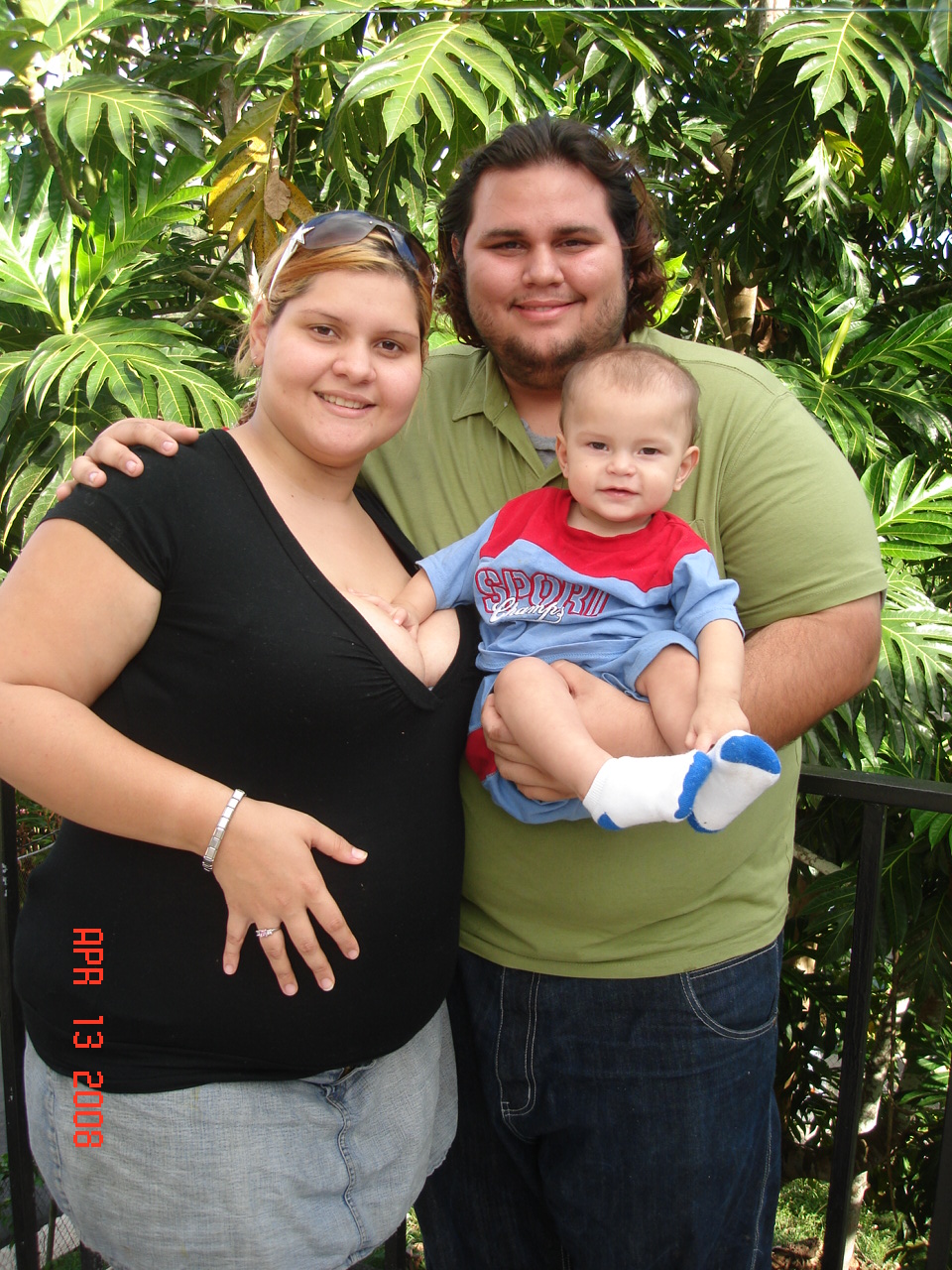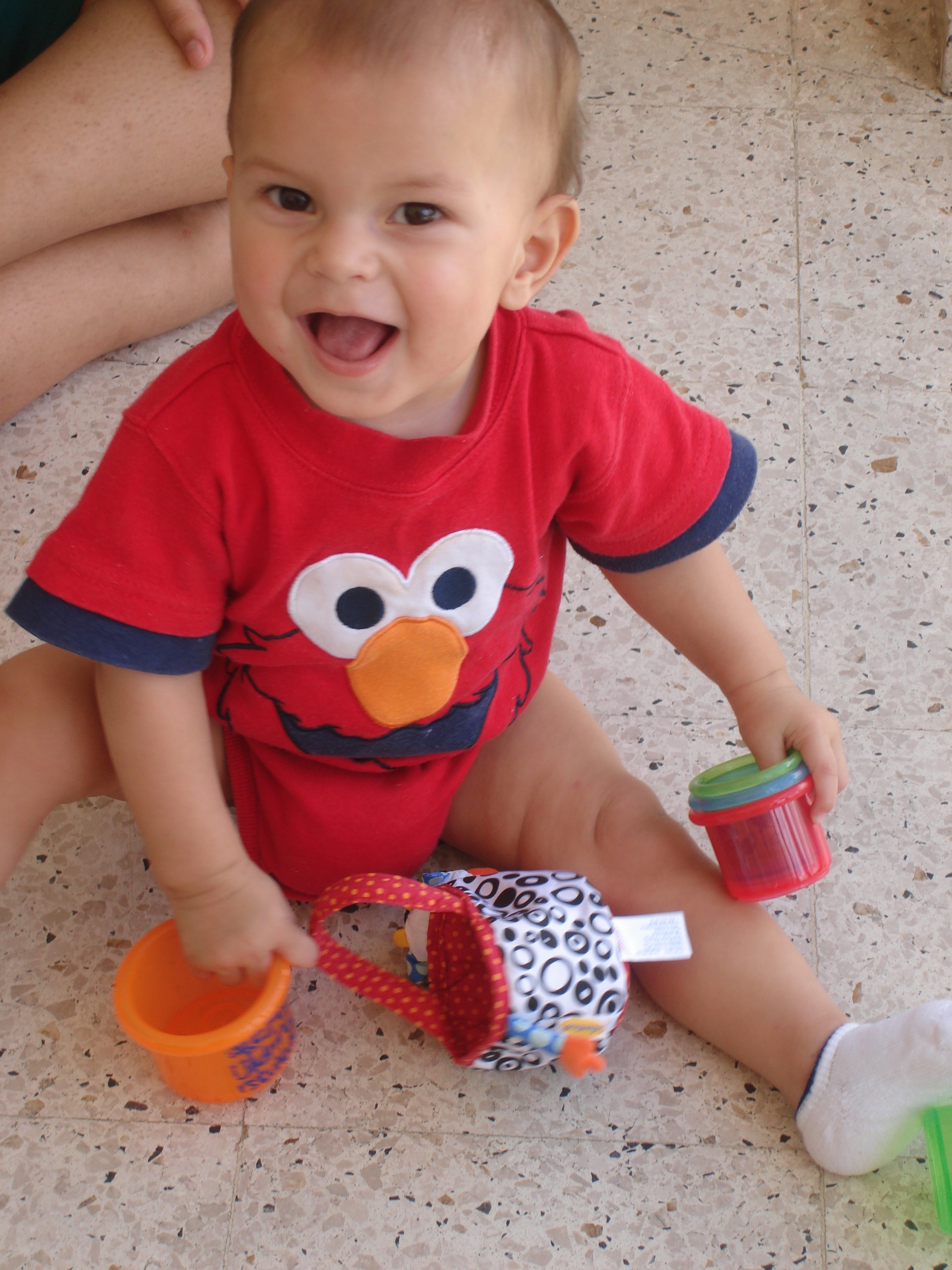 ---
July 10th, 2008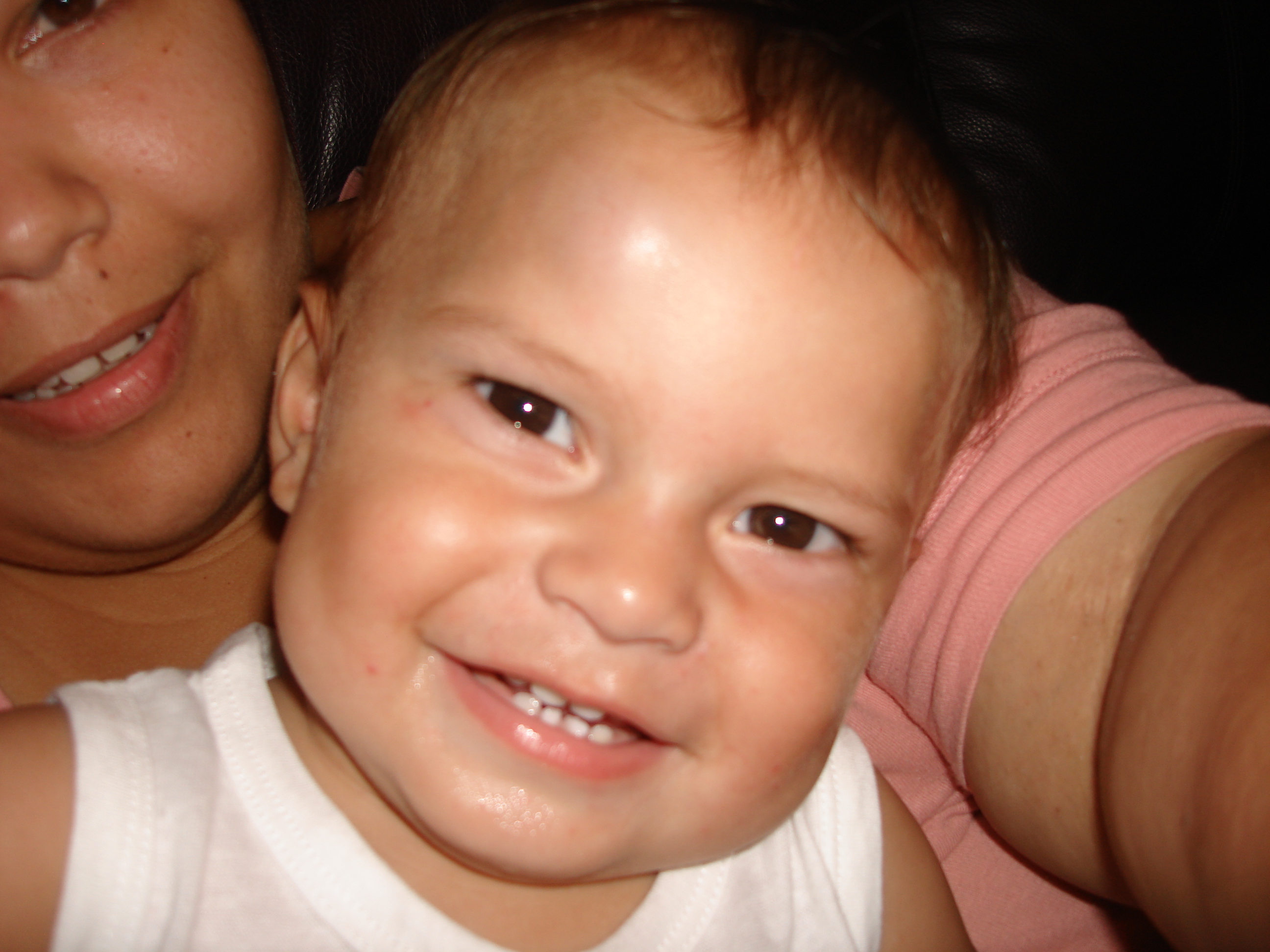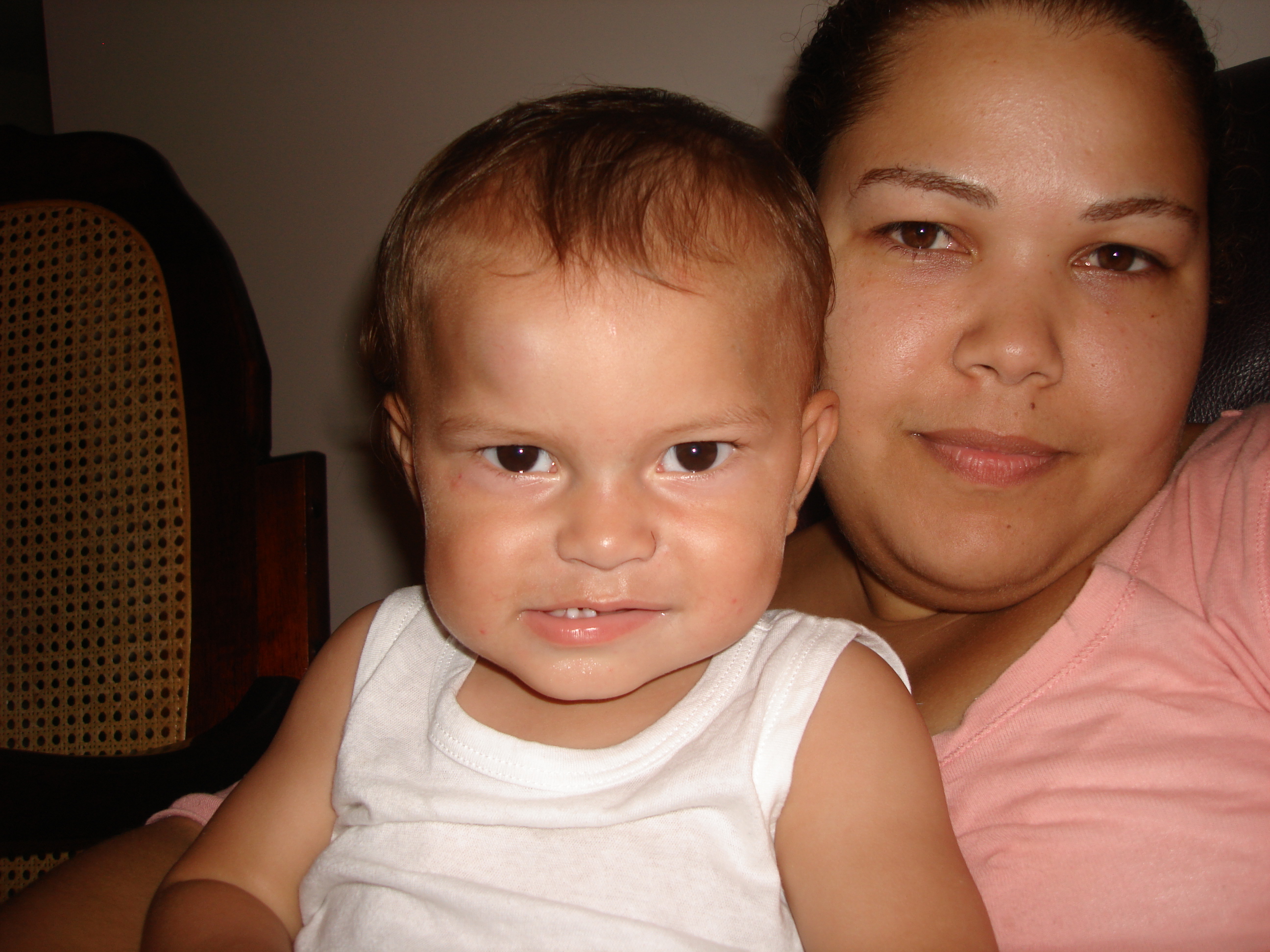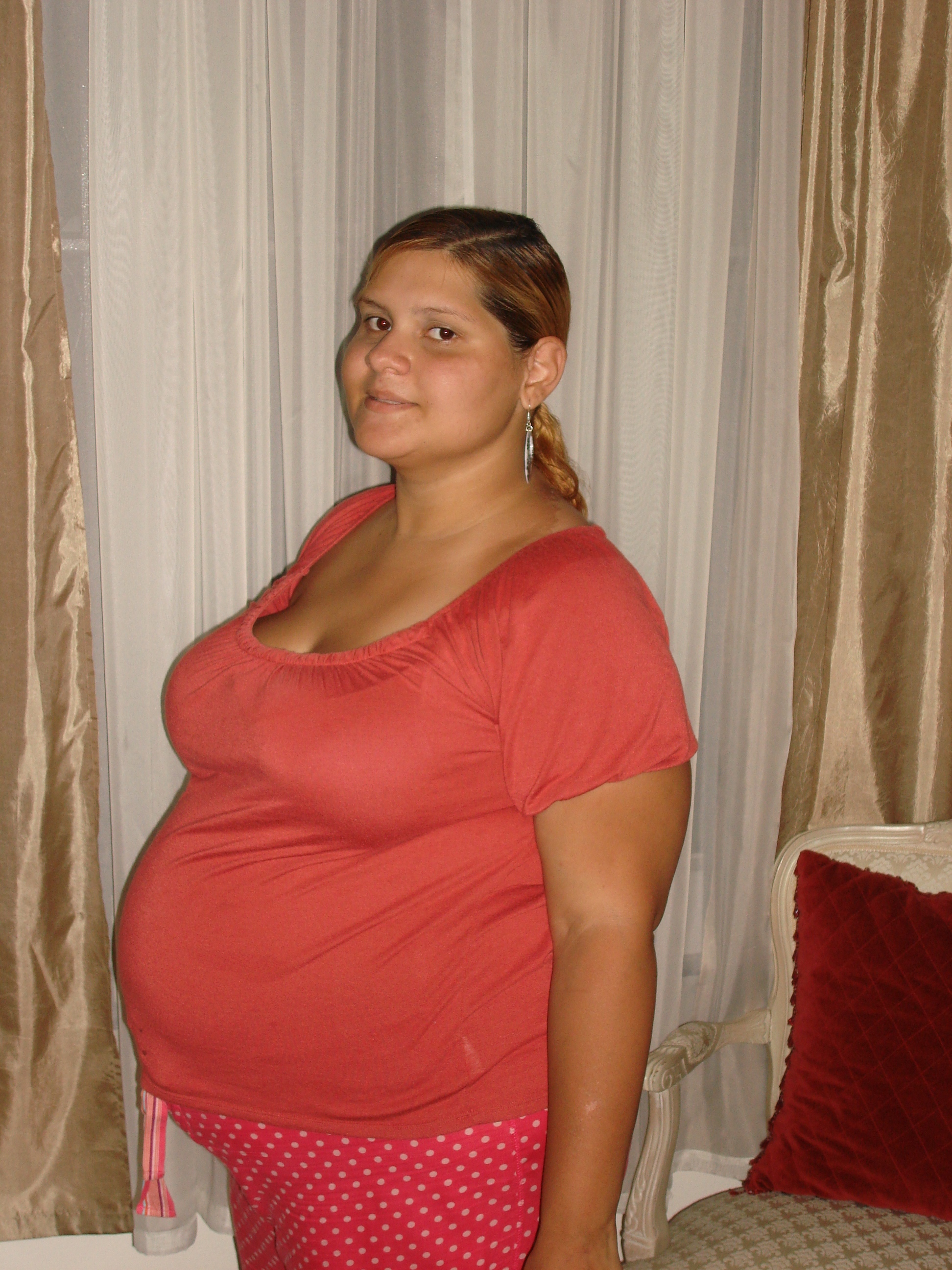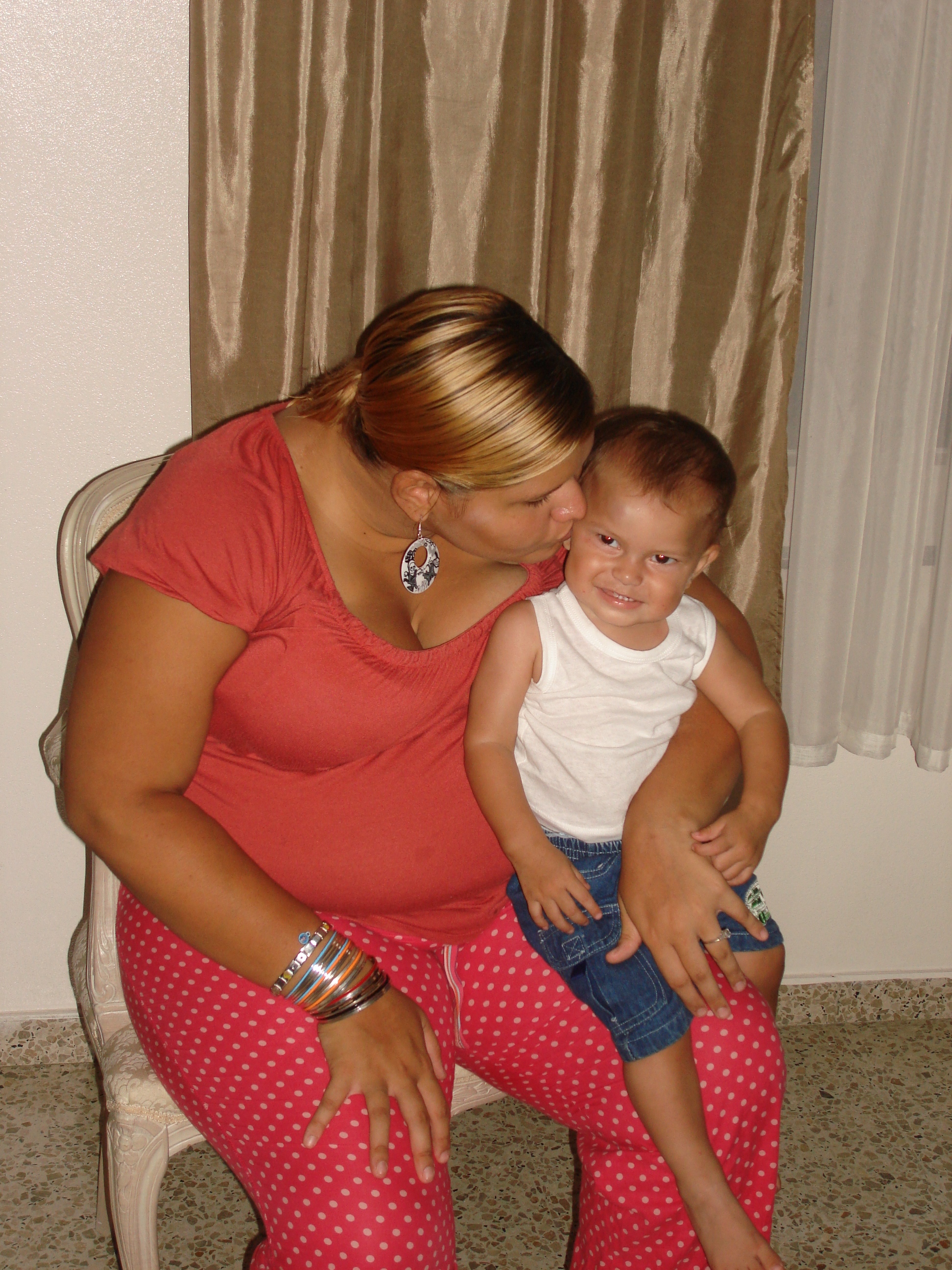 ---
July 12th, 2008
My First Birthday Party!!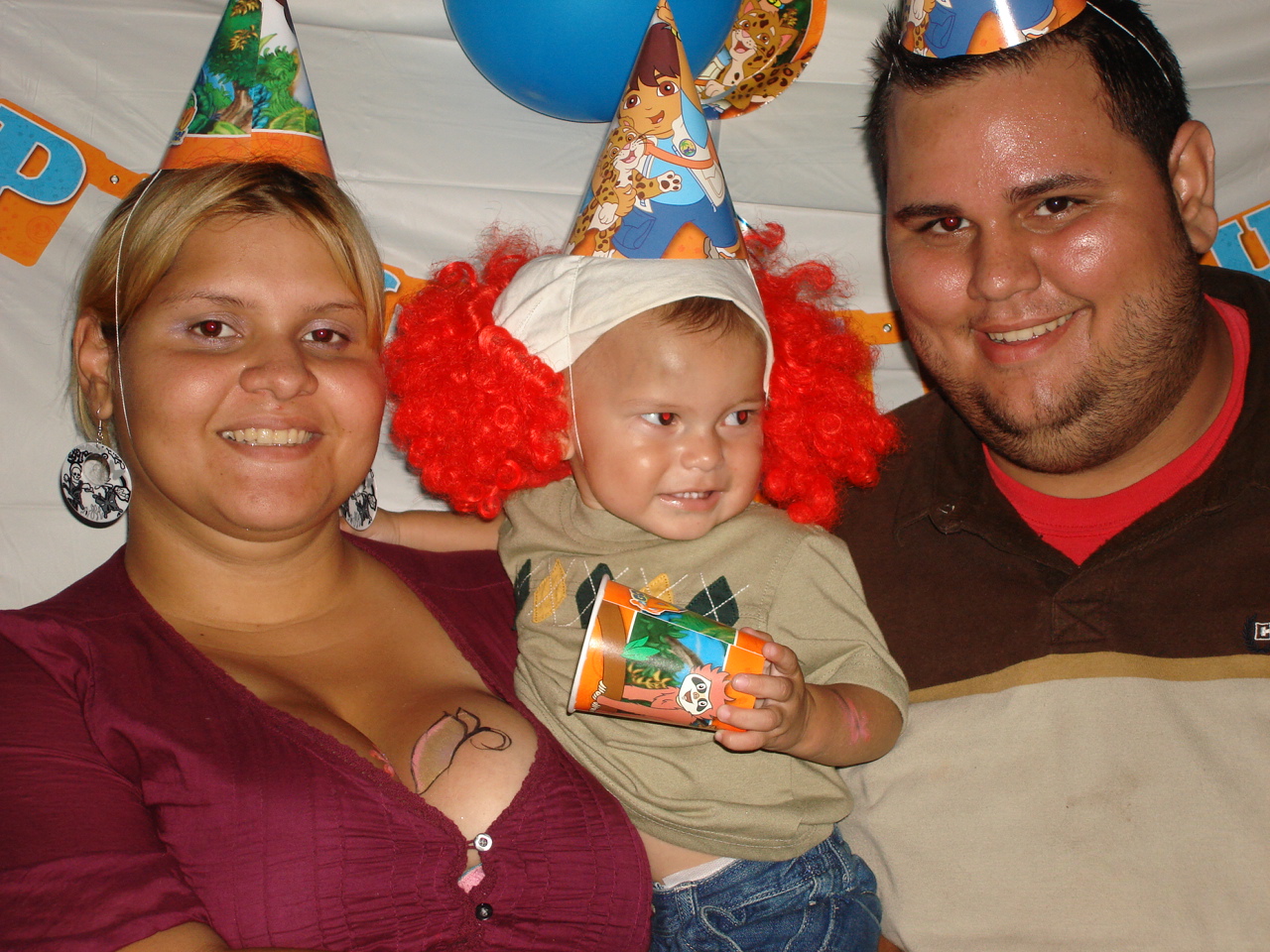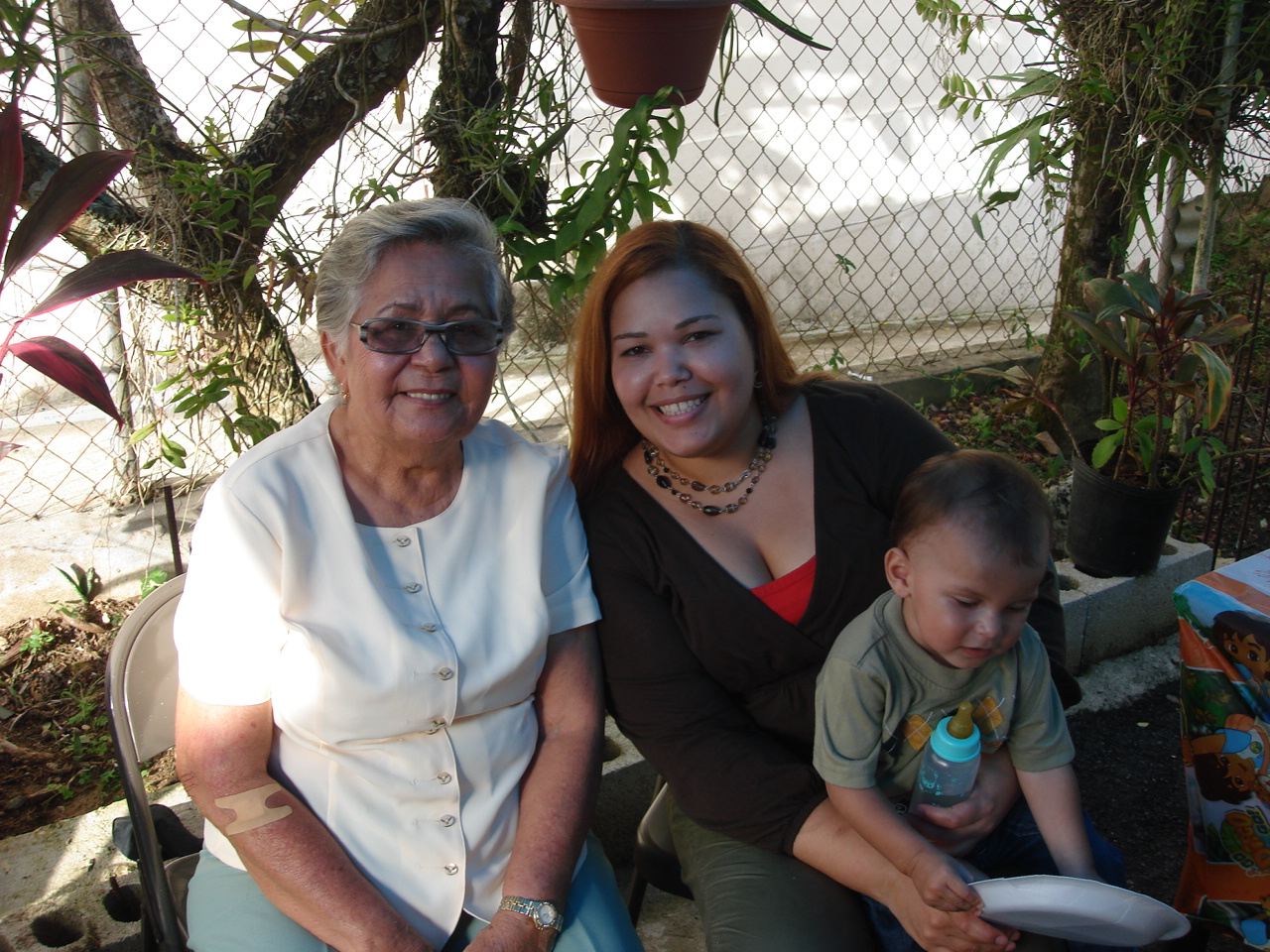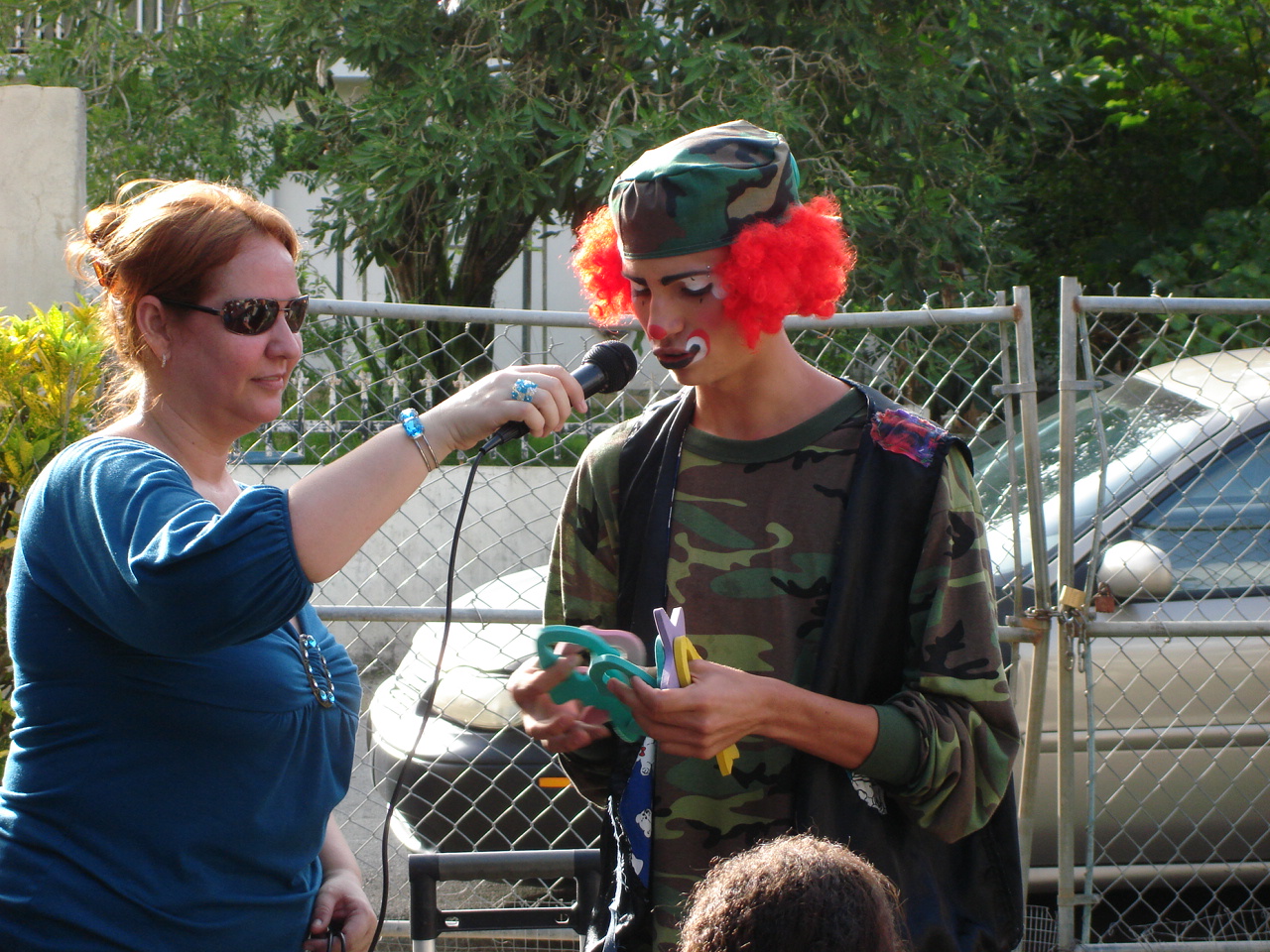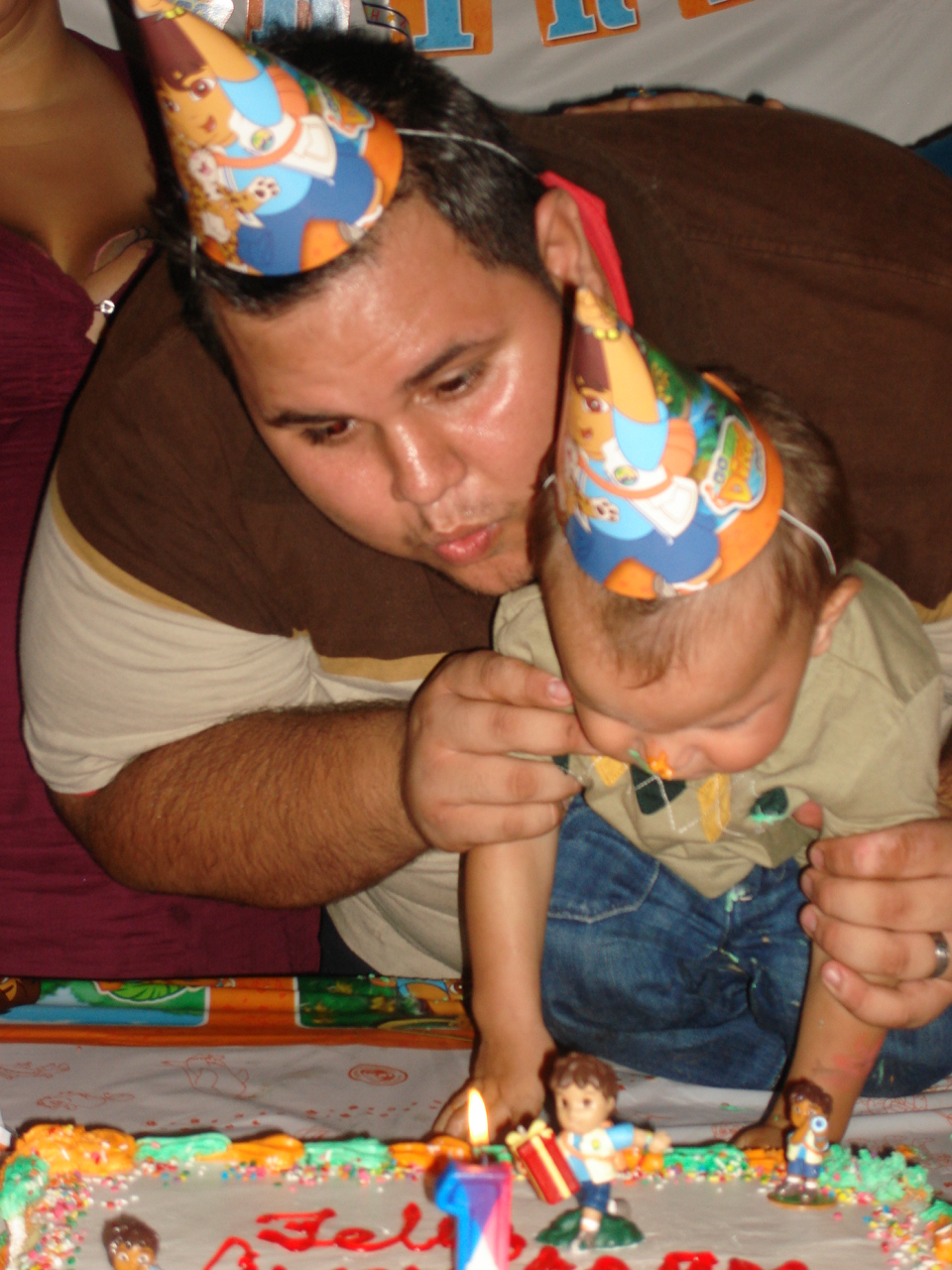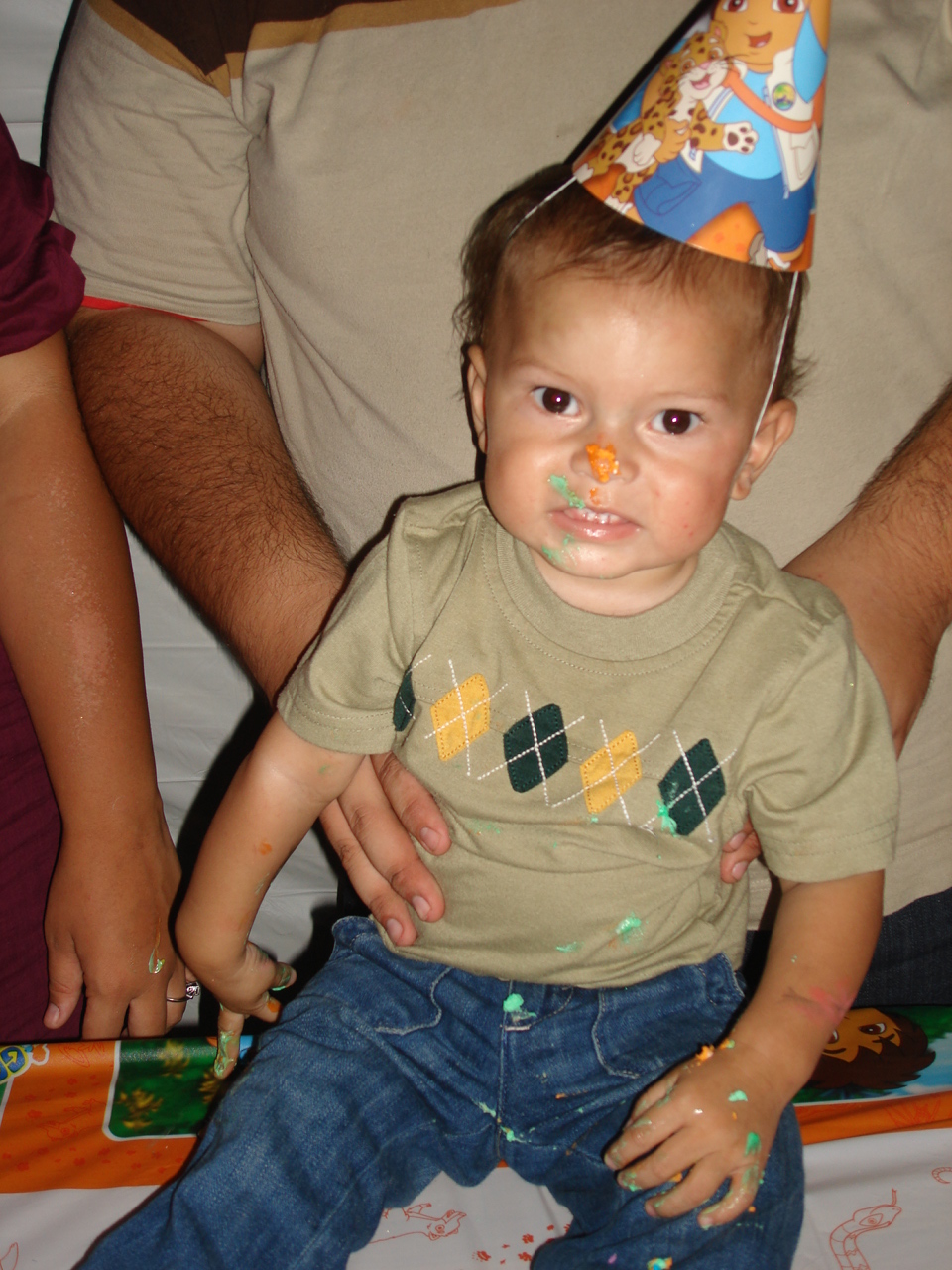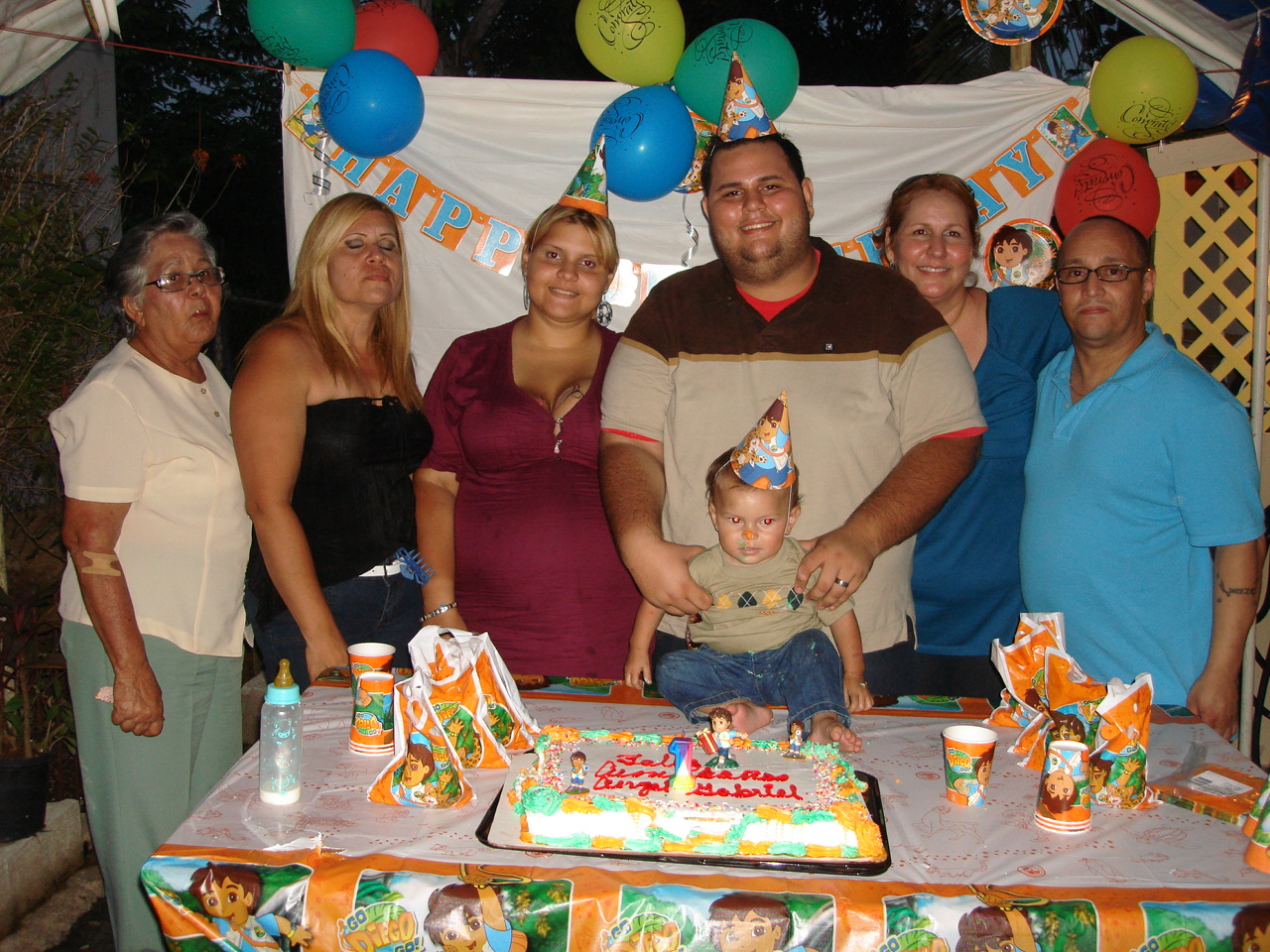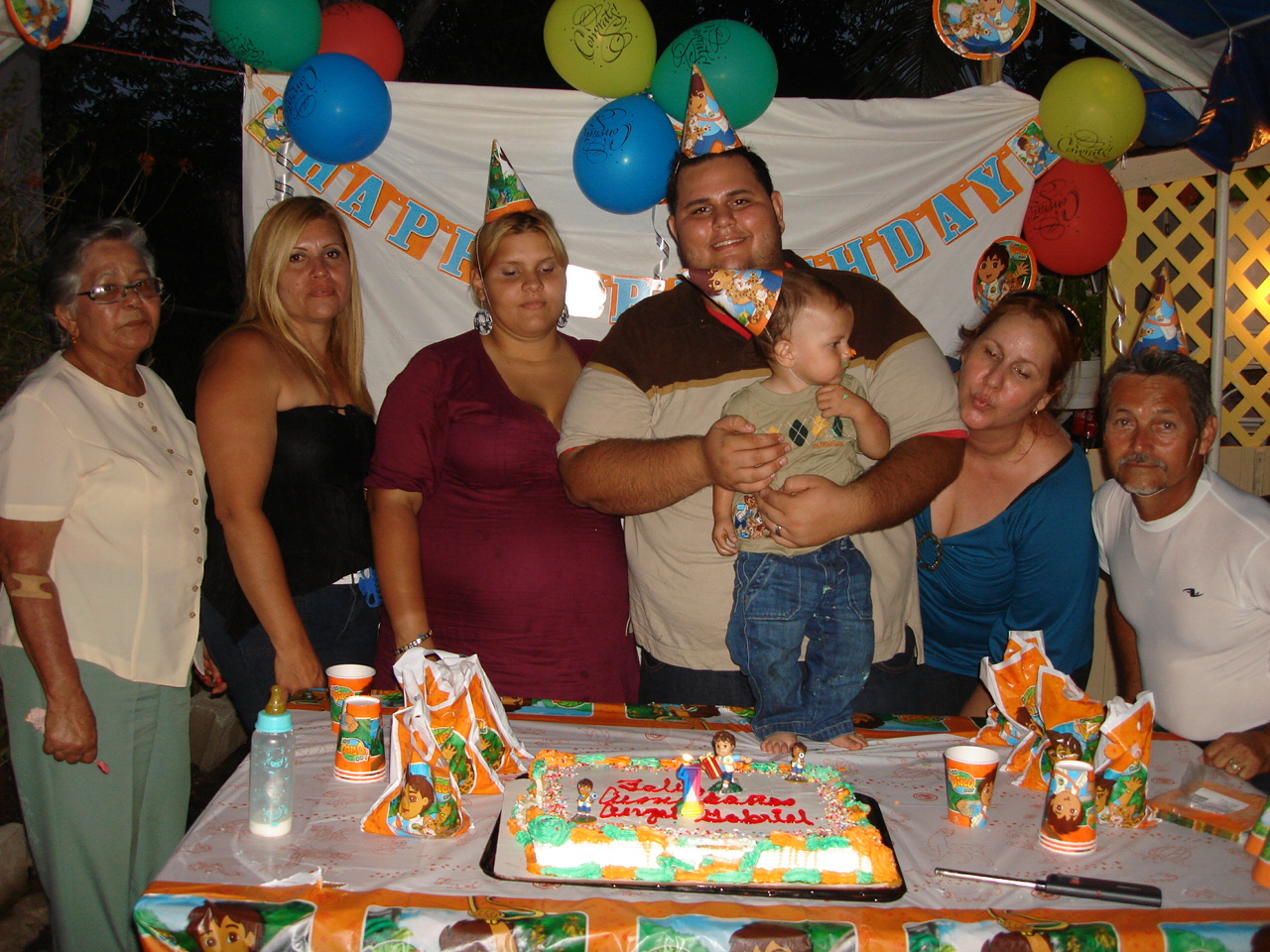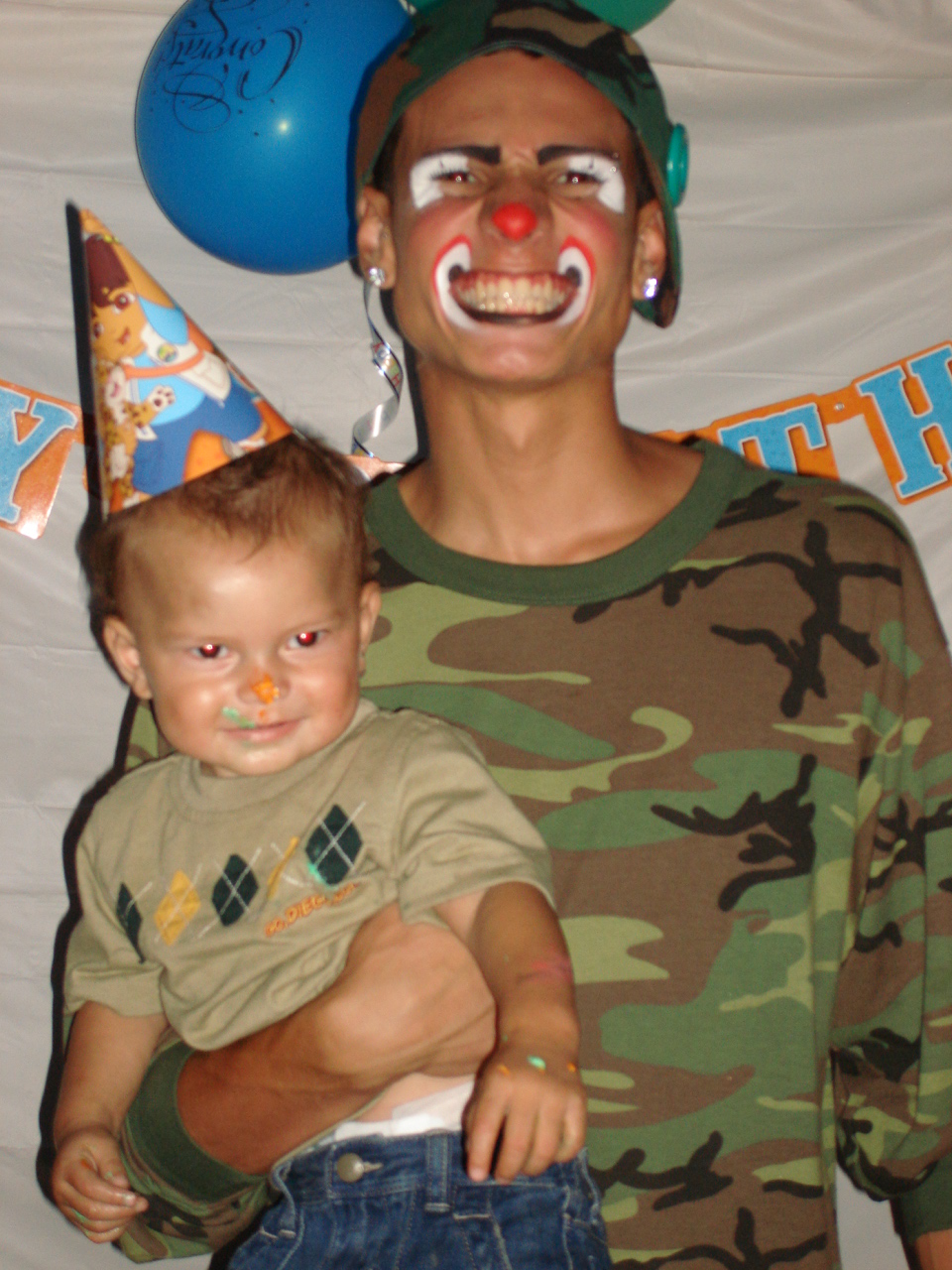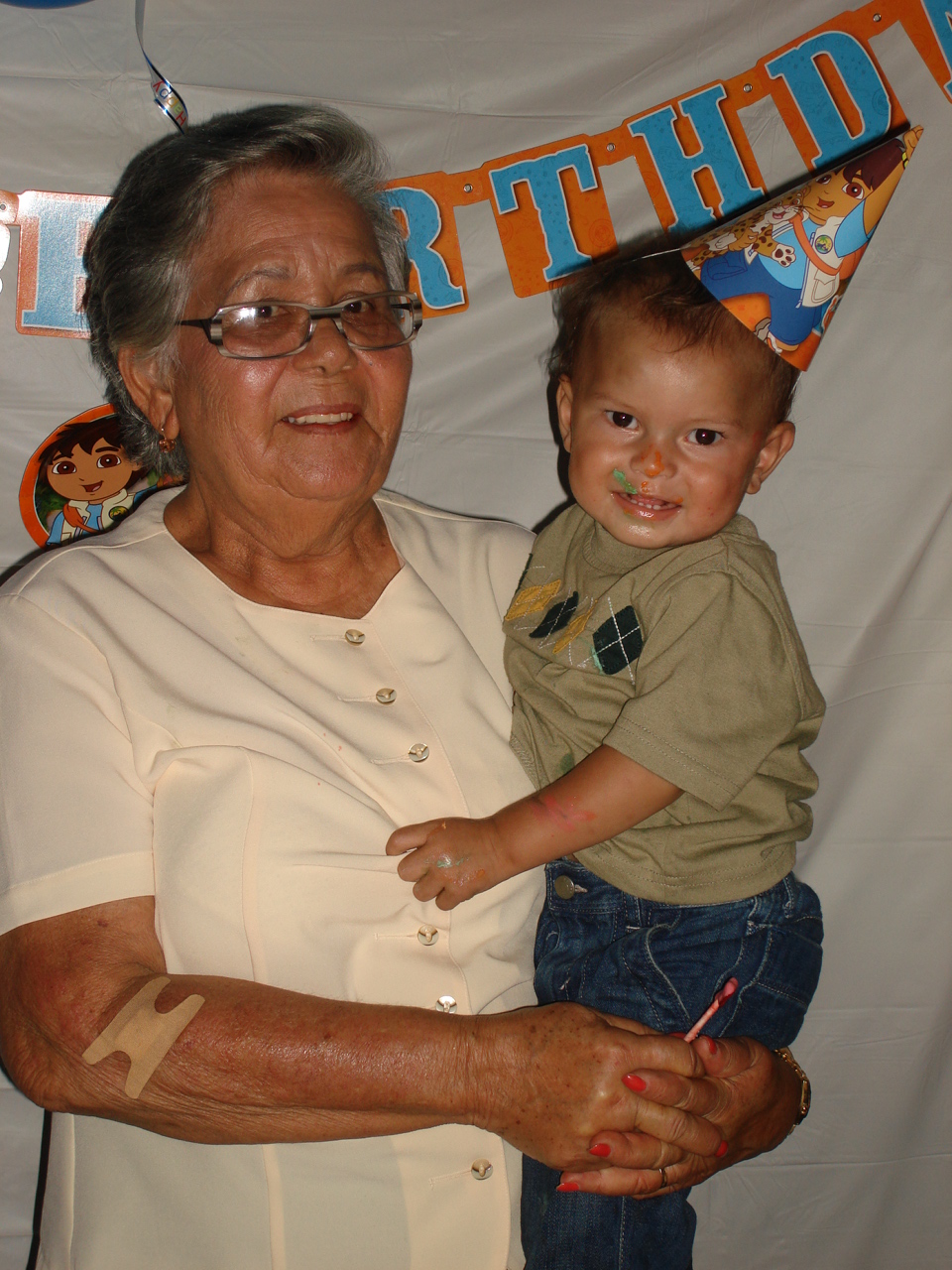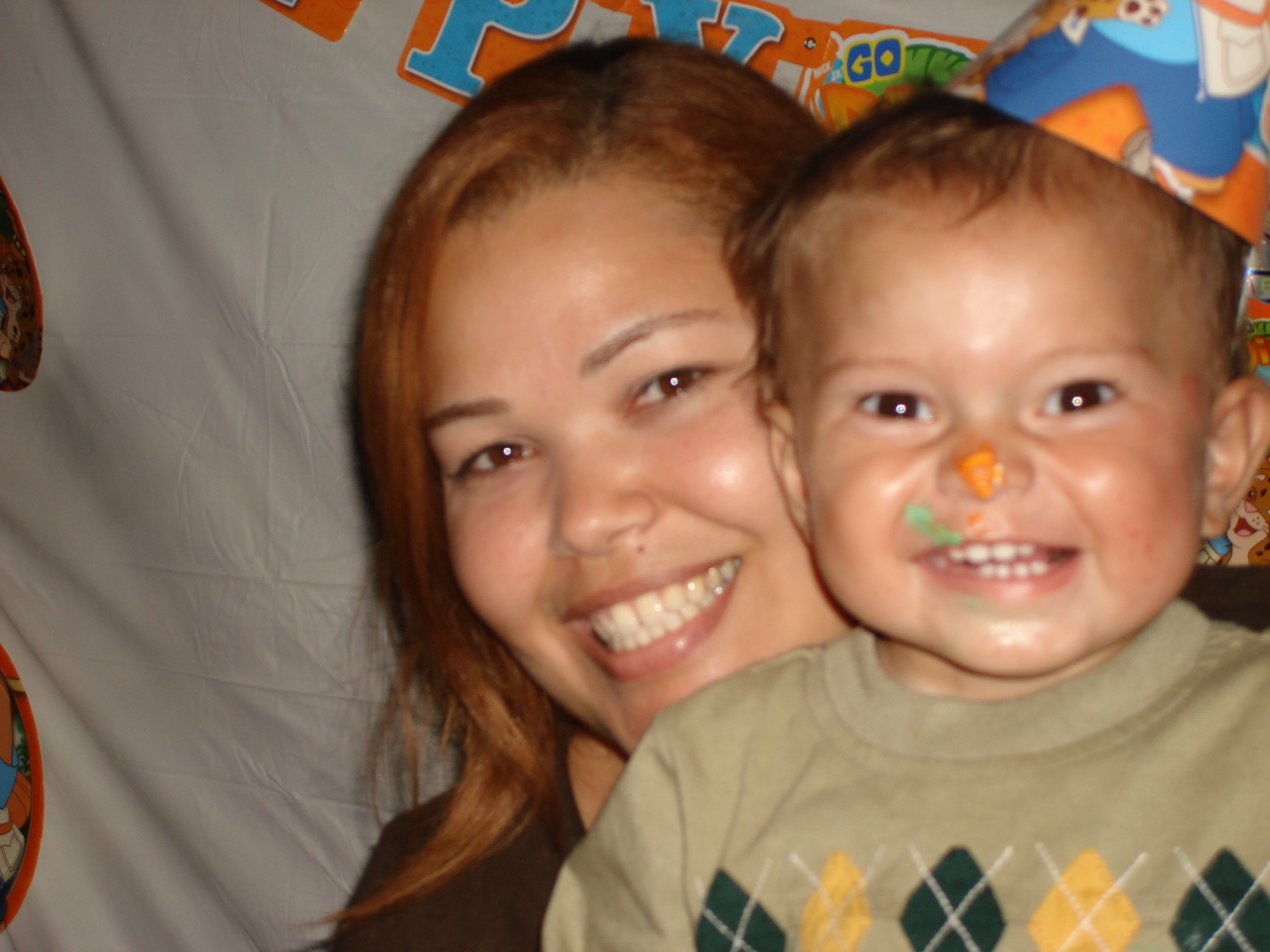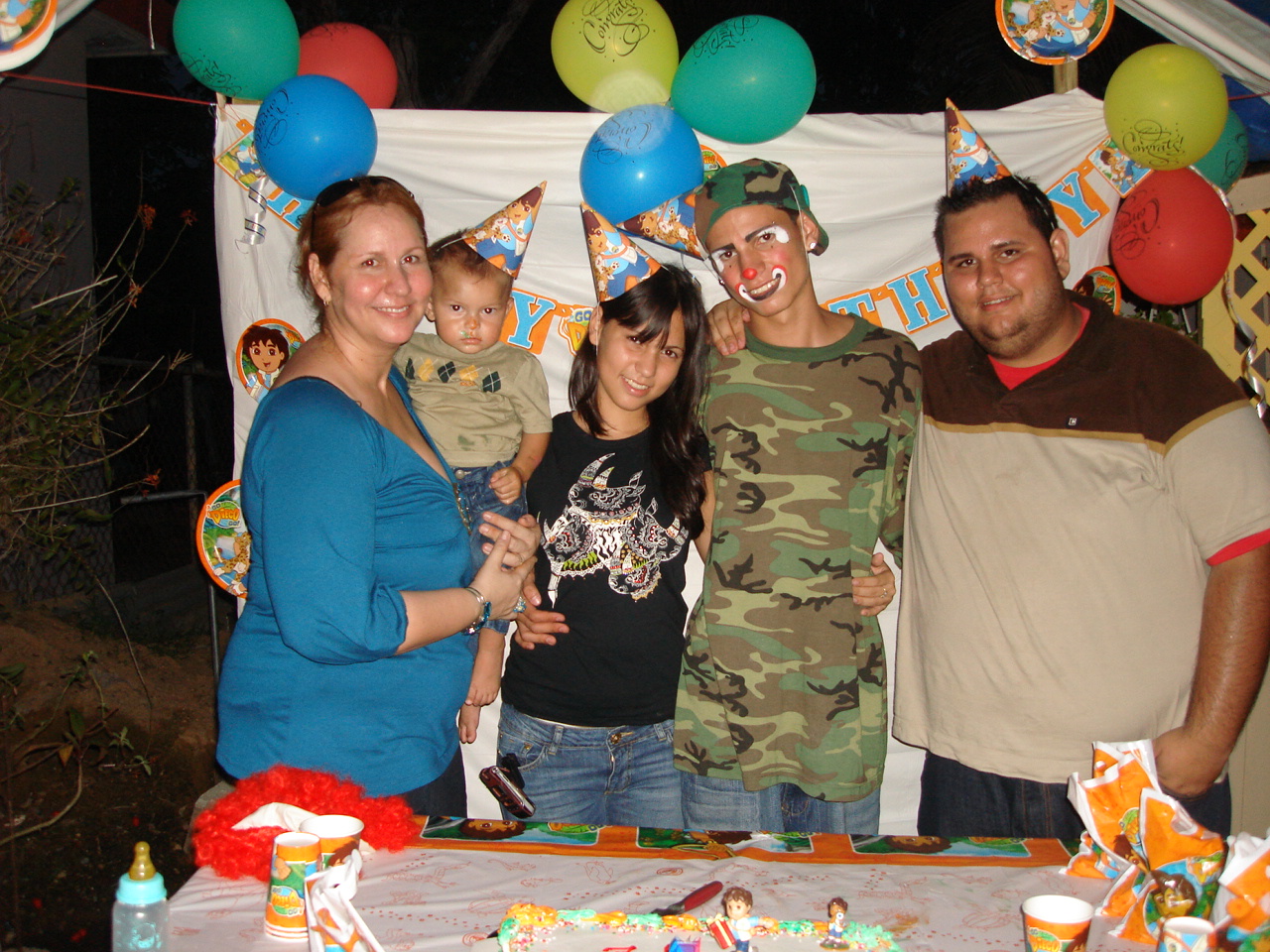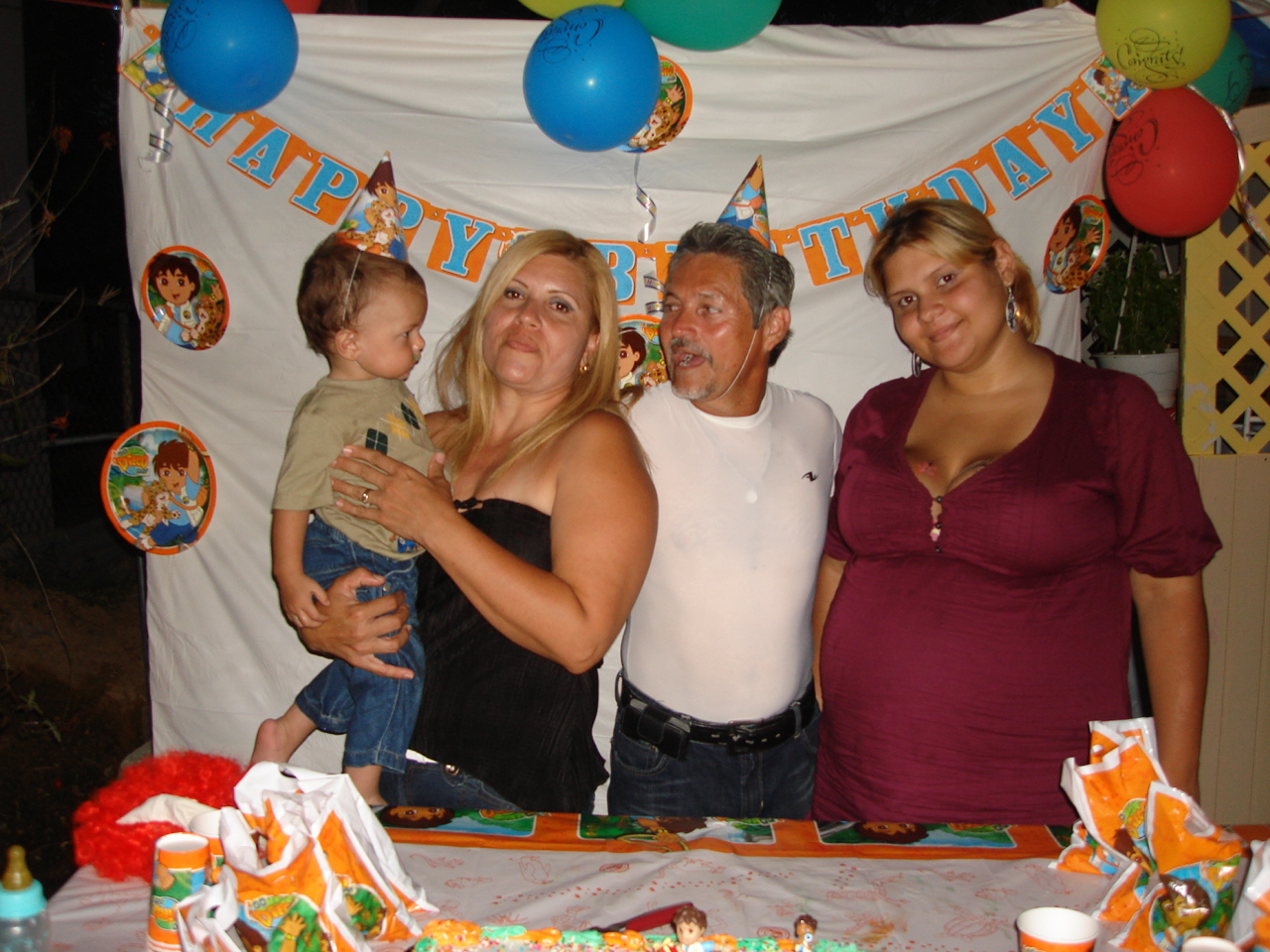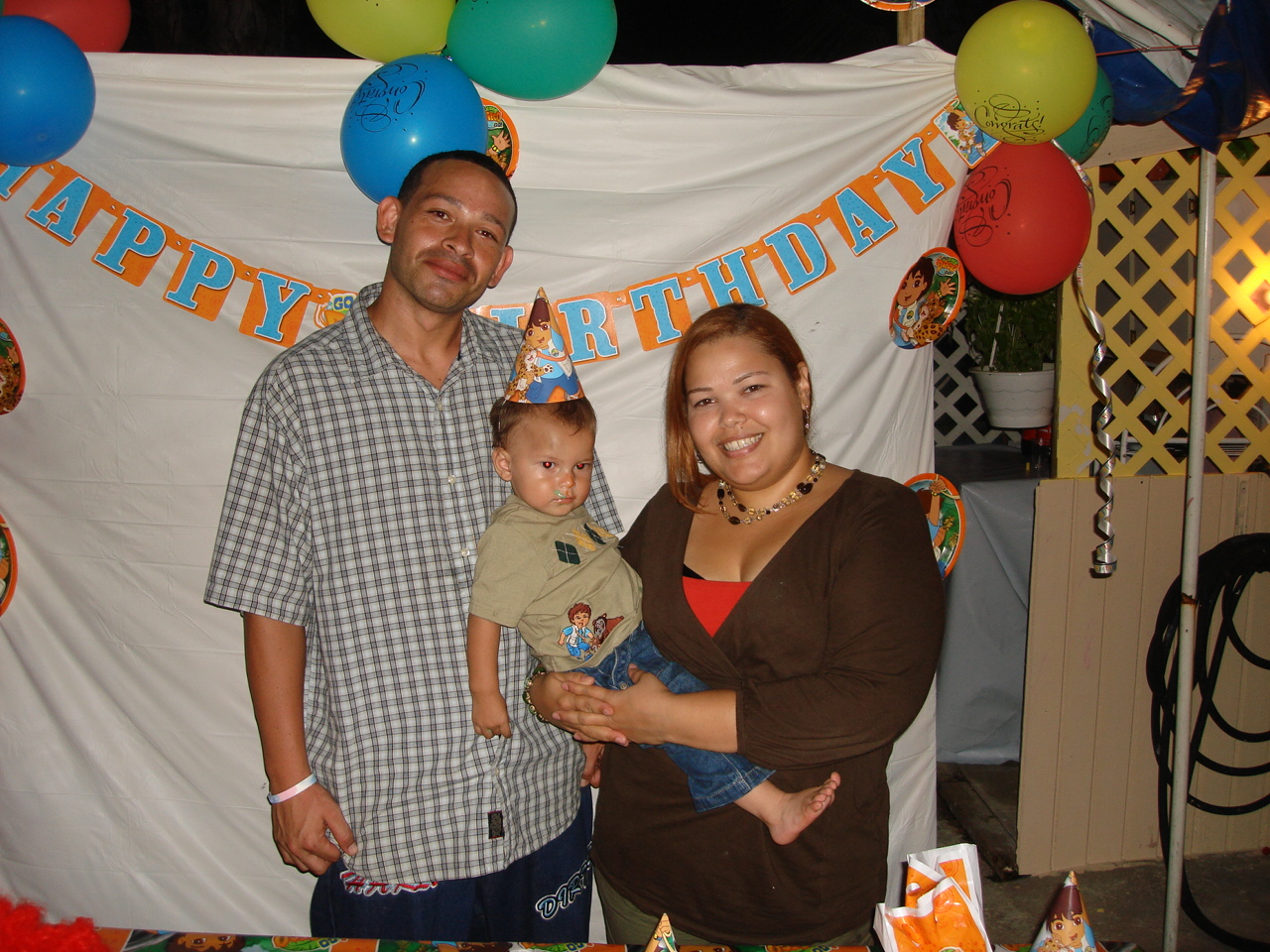 ---
Wasn't this fun?
Come back soon and watch me grow!